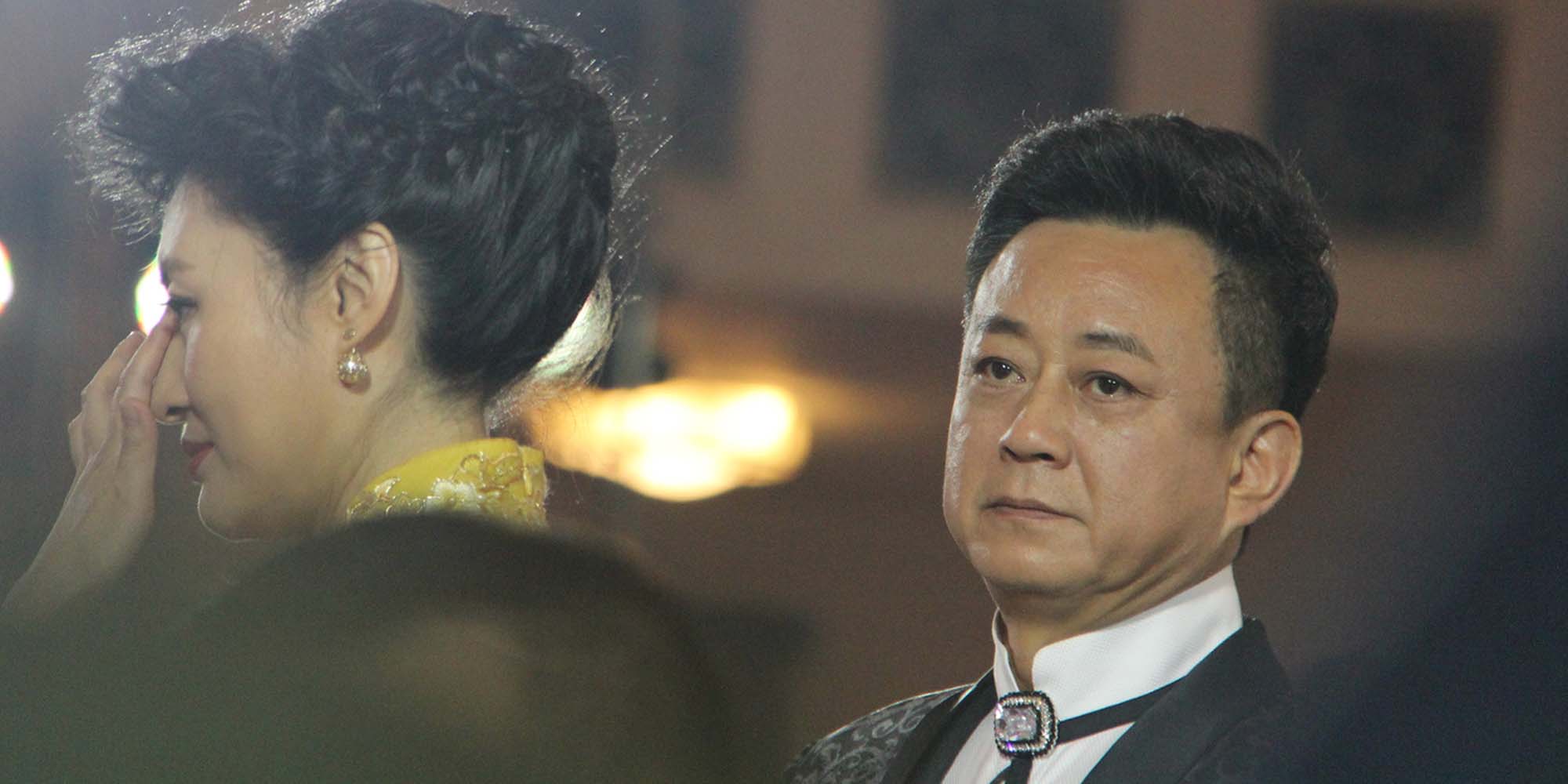 NEWS
CCTV Host Sues Woman Accusing Him of Sexual Assault
Zhu Jun is demanding public apologies and $95,000 in compensation for defamation — but the alleged victim says she's 'ready to fight.'
Zhu Jun, a veteran TV host at China Central Television (CCTV), is suing a woman who accused him of sexual harassment while she was an intern at the network.
He's also suing microblogging platform Weibo, where the accusations were repeated, and another woman who posted about the allegations online, although she wasn't sexually harassed herself. Both women received indictments from Beijing's Haidian District People's Court on Wednesday, according to Weibo user Maishao Tongxue, the whistleblower who alleged that Zhu had groped the other woman. 
A screenshot of the indictment posted Wednesday by Xu Chao — a friend of a friend of the alleged victim, and the person behind the Maishao Tongxue account — shows that Zhu has asked Weibo to delete the online allegations against him. He wants the women to publicly apologize in traditional media and on social media, and compensate him to the tune of 655,000 yuan ($95,000).
On July 26, Xianzi — a pseudonym used by the alleged victim — took to social platform WeChat to accuse Zhu of sexually harassing her in a dressing room when she was an intern with CCTV in 2014. Xianzi wrote that Zhu "mentioned all the power he had," then started groping her until another person entered the room.
Later the same day, Xu reposted Xianzi's article on Weibo, where it received a massive amount of attention from netizens — until it disappeared for no apparent reason.
In a phone interview with Sixth Tone on Wednesday, Xu said she's not worried about the impending lawsuit. "What is wrong should be corrected," she said, "and bringing it to court is the best way."
Zhu's lawyer, Yin Songqi, refused to comment on the case when reached by Sixth Tone on Wednesday.
The accusations against Zhu follow a wave of sexual assault claims involving prominent figures, including journalists and activists. Zhu is a well-known TV broadcaster who has hosted CCTV's annual Spring Festival Gala for almost two decades, from 1999 to 2017. He has also hosted a talk show called "Artistic Life" since 2000 — the show Xianzi worked on as an intern in 2014.
Xianzi wrote in her post that immediately after the alleged assault, she reported the case to the police, whom she says asked her to keep quiet about what had happened. Several of Xianzi's friends and a lawyer who accompanied her to the police station vouched for her story, according to a July 27 report by financial news outlet Caixin that was deleted soon after publication.
Xianzi said she has contacted police to disclose the results of their investigation — now over four years running — but has yet to receive a reply.
On Aug. 15, Zhu's lawyer, Yin, wrote on Weibo that the accusations against Zhu are "untrue," and that she had appealed to the Haidian District People's Court on her client's behalf.
In an interview with The Beijing News the same day, Xu said she was in contact with lawyers and preparing for possible legal action from Zhu. This article, too, was later deleted.
In the meantime, the defendants say that Xianzi has received over a dozen harassing phone calls from unidentified persons. Xu says her landlord in Beijing even asked her to move out because her continued tenancy could jeopardize the landlord's job at a state-owned enterprise.
Wang Fei, Xianzi's lawyer, told Sixth Tone that his client's camp is also filing a lawsuit against Zhu: Their indictment was submitted to the Haidian District court on Tuesday.
In response to Zhu's lawsuit, Xianzi posted a photo of herself to Weibo on Tuesday, along with the caption: "Still a little angry. This is Xianzi. Hello to all, let's get ready to fight." She ended the post with a heart emoji.
Editor: David Paulk.
(Header image: Zhu Jun attends a performance in Beijing, Jan. 7, 2017. IC)