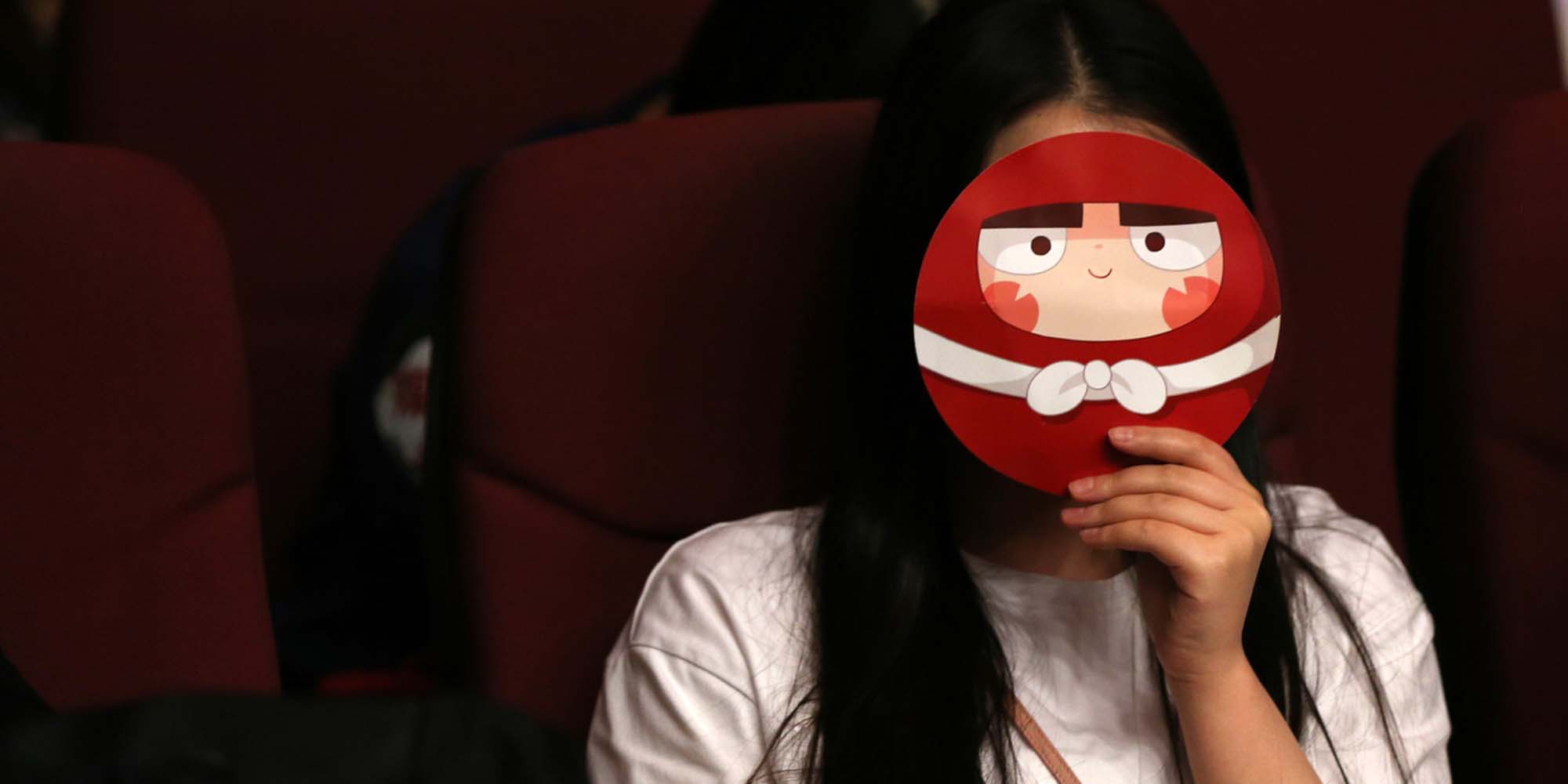 FEATURES
The Unincredibles: Why China Isn't an Animation Superpower
For those trying to resuscitate China's animation industry, it's about more than cute flicks — it's about national pride.
BEIJING — In the air-conditioned production studios of Rocen Digital, hundreds of employees sit silently manipulating complex graphics on their computers. Meanwhile, the animation studio's brand manager Zhang Yuan stands beside a wall decorated with superheroes, pondering big questions.
"Do you think 'Kung Fu Panda' is a Chinese film or an American film?" she asks me out of the blue.
The question is indeed a big one: If the 2016 U.S.-China collaboration "Kung Fu Panda 3" is considered a Chinese flick, then its success makes it an aberration for the otherwise underperforming Chinese animation industry. Chinese animators worry about their films' lack of commercial success, and many are insistent that any success they do achieve must capture something authentically Chinese. But infusing animations with local elements is no guarantee of making big bucks at the box office.
When Rocen's own theatrical debut "The Wind Guardians" hit silver screens in August, many expected it to do well and prove the commercial value of domestic animations to investors. The movie, about a once-blind boy's quest to rescue his mother, had been five years in the making and was heralded as the "flag bearer for Chinese animation." Industry watchers hoped it would follow the lead of 2015's surprise hit "Monkey King: Hero Is Back," which brought in close to 1 billion yuan ($157 million) at the Chinese box office.
But when "The Wind Guardians" was released, viewers slammed the film's linear plot, shallow characters, and video-game-style visuals. Within a week, many movie theaters reduced screenings or stopped showing the film altogether. By time of publication, the film had made around 114 million yuan — about one-third of the 300 million yuan producers predicted. Although the film was one of the few Chinese animations to pass the 100-million-yuan mark, industry watchers weren't impressed. Once again, they were left wondering: What was preventing China from becoming an animation powerhouse?
It's a question that's plagued the industry for decades. Fans often reflect on China's golden age of animation in the '60s and '70s, when films won international accolades . But since the market reforms of the 1980s, viewers have often criticized Chinese animated films as being low-quality, poorly scripted, and childish. Meanwhile, U.S. and Japanese animations have found a receptive audience among Chinese moviegoers.
While many domestic studios have imitated the style of overseas competitors, others have played up the "Chineseness" of their creations in a bid to attract patriotic viewers to homegrown animations. Since the early 2000s, the government has poured money into industry training programs, awards, and financial incentives, according to John A. Lent and Xu Ying's book "Comics Art in China." Despite all this, Chinese box office hits for animations remain few and far between.
Chinese animation's struggle contrasts with the country's film industry overall. In June, July, and August, China's box office broke a new record of 17.4 billion yuan. Animated movies contributed a miniscule 6 percent to that take — and even that was down 34.5 percent from the same period the year before. Last year's total box office income for animations in China fell 32.7 percent from 2016. Although more than half of the animations released were Chinese-made, the vast majority of the income came from foreign productions like U.S. animations "Coco" and "Despicable Me 3." For some Chinese animation experts, the slump is about more than just animation — it's about China's international image.
It was a desire to turn around the industry's fortunes that led Wu Zhen — Rocen Digital's chief operating officer — to cofound his company 15 years ago. "When I chose to enter the animation industry, I hoped that through our hard work, we could see it reach another peak ," says Wu, who was born in the '70s and grew up watching animation classics from the golden era.
Wu's pride in Chinese culture is evident. In his office, there's an elaborate tea set on a coffee table, and a lucky golden toad ornament on his desk. Behind the desk, there's a silk screen embroidered with a tree in bloom. This appreciation of traditional Chinese culture also extends to Rocen's works: In "The Wind Guardians," the protagonist and mother don't verbalize their love, as they might in the West, but are still willing to sacrifice themselves for one another, Wu says. The film's scenery is recognizably Chinese, while its legendary heroes are aligned with the five traditional Chinese elements: wood, fire, earth, metal, and water.
Wu believes that Chinese animations — including those from his own studio — have struggled to tell uniquely Chinese stories. "If we can't even tell our own stories well, there's no need to talk of … going outside the country," Wu says, carefully pouring tea into ceramic cups. Collaborative works like "Kung Fu Panda 3" have drawn on local creativity and talent, but ultimately amount to "using Chinese money to tell the West's stories," according to Wu. The company's brand manager Zhang likewise views the movie as Chinese packaging for American characters and an American storyline. For instance, the film's panda protagonist Po uses exaggerated body language and has a personality that feels distinctly non-Chinese.
The larger problem for Chinese movies is how the films are executed, says Wu. When Rocen started work on "The Wind Guardians," it struggled to find investment, meaning the film's production and promotion were underfunded. It also faced the logistical nightmare of cooperating with over 100 local partners while making the film, since each could only handle a limited volume of work. One company even went bankrupt during production, meaning Rocen had to completely remake that company's sequences, Wu said.
Unlike U.S. animation giant Pixar, animation companies in China have to outsource a large portion of production work, as they're unable to complete it all in-house, says Zhang Hanshu, the founder of online media outlet D-entertainment. To make matters worse, Chinese investors with little understanding of movies often push for them to be churned out in three years — a far cry from the five to six years Pixar gives itself to make a movie, he adds.
The lack of money in the animation industry also impacts scriptwriting, which remains the weakest point of Chinese movies, according to Zhang Hanshu. China's top scriptwriters flock to live-action films, where they can earn 10 times the salary of scriptwriters for animated films.
And as for the much-criticized visuals, Zhang Hanshu thinks there's nothing shameful about Chinese studios imitating the styles of Japanese and U.S. animations. Nonetheless, he supports adding Chinese elements such as traditional Chinese music and clothing. He points to the "Kung Fu Panda" franchise as a good example of this, albeit one "coming from Hollywood."
The desperate hunt to craft a Chinese identity for local animations is problematic in itself, says Xue Yanping, a teacher of animation at Beijing's Communication University of China. "Do the ... Americans remind themselves before making a film that they must make ... a U.S.-type film?" he asks. "If you're American and you hold your own values, then you'll naturally pass on these values and aesthetics [to your productions]."
The fast-talking teacher is often asked why today's animations don't hold a candle to those of the '60s. There's no quick answer, he says, but a major problem is the deeply held belief in China that animations are just for kids, which results in dumbed-down productions. That belief also means that animations are often subject to more oversight, and those with adult themes that a broader audience might enjoy are likely to have parts cut or not shown at all, says Xue. For instance, the producers of last year's adult-oriented domestic animation "Dahufa," about a caped warrior's adventure in a dark dystopian world, were concerned that it might not make it to the silver screen due to its violent content. "Why can live-action films have violence, but not animations?" asks Xue.
If Chinese filmmakers do put more of their identity into their films, they should be focusing on deep-rooted values, rather than superficial visual aspects or antiquated views on what it means to be Chinese, according to Xue. "Being Chinese has nothing to do with what you wear," he says. "Do we not have our own present-day lives and thoughts?"
Ultimately, Xue believes that there's nothing fundamentally wrong with the industry — it has money and talent, and it's now just a matter of letting the industry mature. He has confidence that as long as studios like Rocen can continue to produce films, the industry will improve sooner or later. And once it does, top Chinese animations could have wider implications for the nation's soft power. "This would mean that Chinese values would reach an international audience," he says. "If Chinese thought something was beautiful, then the whole world would think it was beautiful, too."
Editor: Julia Hollingsworth.
(Header image: A viewer covers her face with a fan featuring a character from the adult-oriented domestic animation 'Dahufa' at a theater in Shenyang, Liaoning province, June 8, 2017. IC)