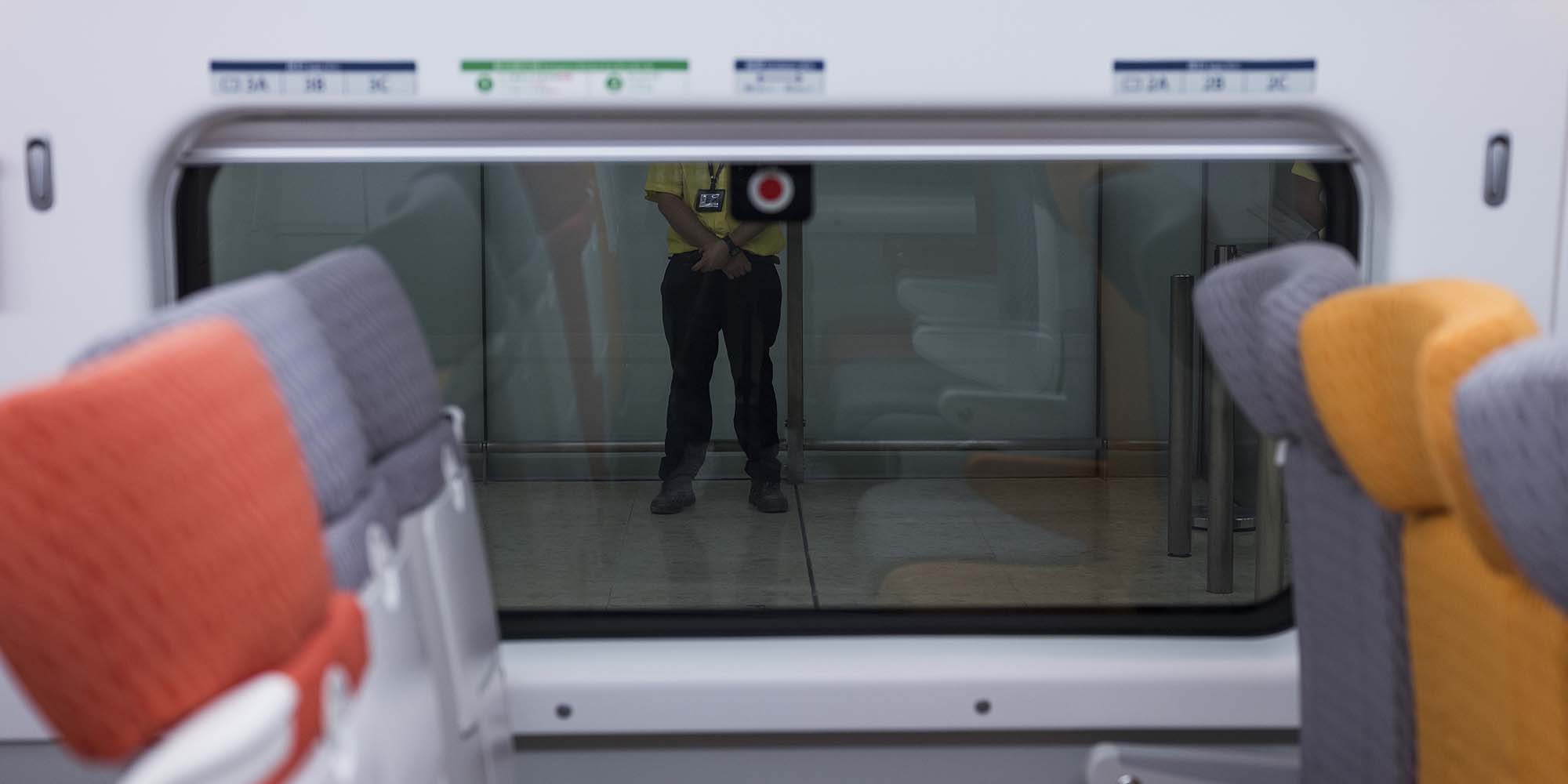 NEWS
Meme-Making Netizens Rail Against Train Seat Thief
A high-speed rail passenger has been banned from trains for 180 days after refusing to sit in her assigned seat.
Chinese netizens seem to have little patience for train passengers who take seats that don't belong to them and then stubbornly refuse to admit they're wrong. Twice in the last month, the virtual masses have trained their ire on these real-life villains.
It all started innocuously enough. On Wednesday, a 32-year-old woman surnamed Zhou sat in a window seat instead of her aisle seat on the G6078 high-speed train from Yongzhou to Shenzhen. The passenger assigned to that seat confronted her, but she refused to move. Then when a train police officer got involved, the situation gave way to a heated argument.
Videos of Zhou yelling at the officer quickly went viral on microblogging platform Weibo, where the hashtag "high-speed rail woman hogs seat" has been viewed over 400 million times in the past day. According to one video, the woman repeatedly shouts "Why should I?" when asked to move. The officer points to a notice that clearly explains the aisle and window seat designations. "I have a ticket!" retorts the obstinate passenger. Apparently at his wit's end, the officer lets out an exasperated sigh. "Why can't you be reasoned with?" he asks.
A train police officer told The Beijing News that the woman remained in the wrong seat until she arrived at her destination.
Zhou's perceived arrogance and aggression, and the rail officer's helplessness when faced with a problem, have been roundly criticized by Chinese netizens. "Thugs always getting whatever they want is a plague on society," commented one Weibo user. "Reasoning with these people is like playing music to a cow — please just haul her away," wrote another.
On Thursday, police in Hunan — a province the train passes through — fined Zhou 200 yuan ($30), and the Guangzhou rail authority issued a statement saying that Zhou had been banned from taking trains in China for 180 days.
The netizen backlash in Wednesday's case follows a similar story on Aug. 23 involving a man surnamed Sun who took another passenger's seat on a high-speed train: He, too, refused to move when confronted by police. Sun was punished in similar fashion, but that wasn't enough for some online vigilantes, who dug up his personal information — name, education background, photos, phone number, and social media accounts — and disseminated it across the internet. One of Sun's friends told Beijing Youth Daily that since the train incident, Sun had been bombarded nonstop with harassment and abuse.
Sixth Tone's calls to the phone number linked to Sun's WeChat and Alipay accounts were met with a message saying the number is no longer in service.
Apart from a few vengeful vigilantes, however, most netizens are reacting to these cases with mild and playful sarcasm. Memes circulating online show Sun and Zhou's faces Photoshopped together on a marriage certificate, or with a simple heart in the middle — every bit the compatibly crotchety couple.
Editor: David Paulk.
(Header image: A railway staff member stands on a platform at the West Kowloon train station in Hong Kong, Aug. 16, 2018. Justin Chin/Bloomberg via Getty Images/VCG)