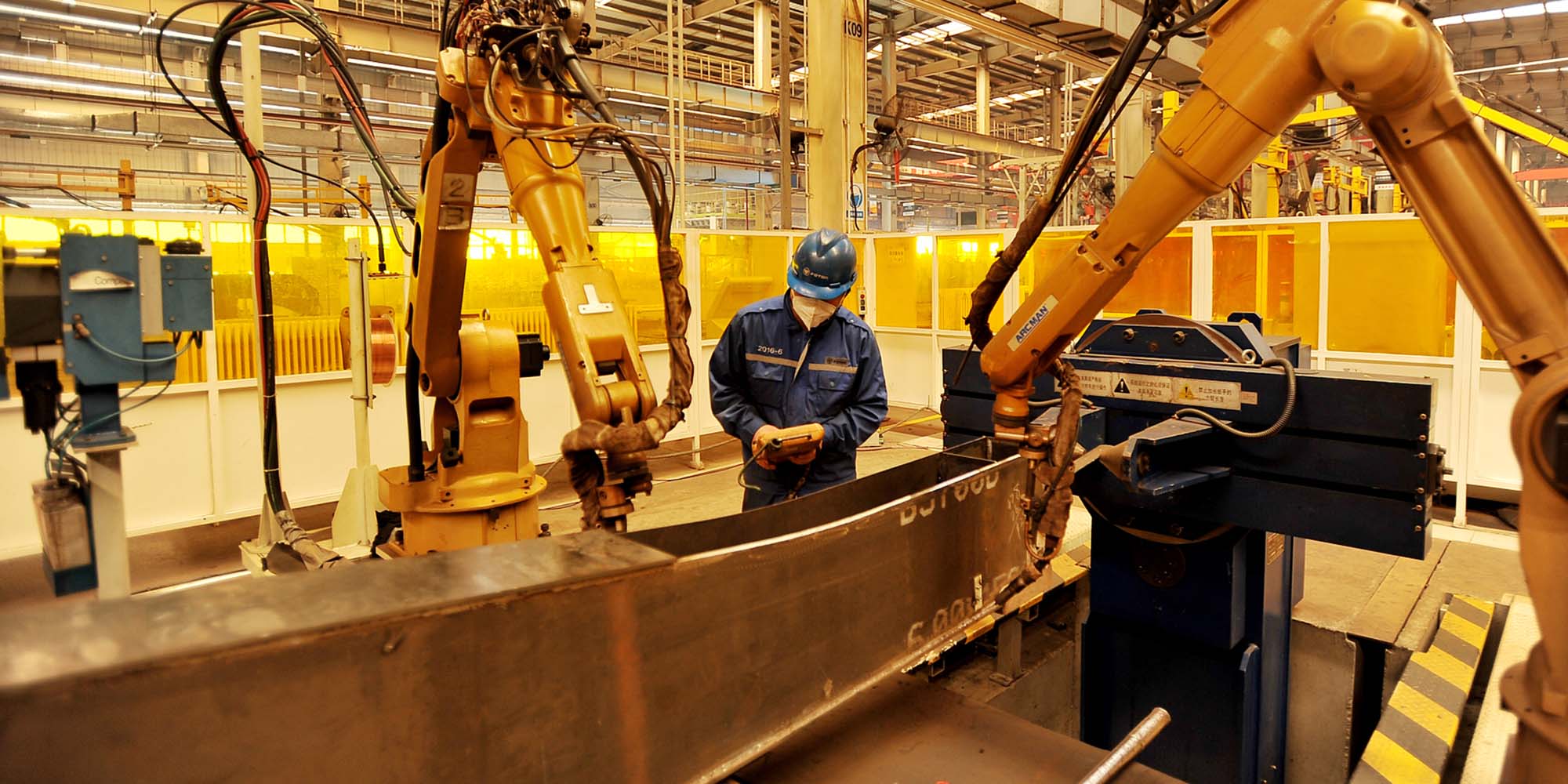 NEWS
Will an AI Revolution Help or Hurt China's Labor Market?
Kai-Fu Lee and PricewaterhouseCoopers offer contrasting views.
Is artificial intelligence really poised to devastate China's labor market? That's a question on which tech luminary Kai-Fu Lee and consultancy PricewaterhouseCoopers (PwC) seem to disagree.
On Tuesday, the current Sinovation Ventures CEO and former Apple, Microsoft, and Google executive wrote a commentary for Bloomberg Opinion in which he predicted that the developing world — and China and India specifically — would struggle to cope with new technology. But the same day, a PwC report suggested that artificial intelligence could actually create nearly 100 million new jobs in China over the next two decades.
Lee asserts that countries like China have thrived on the cost advantages created by repetitive, largely uncreative labor. "Unfortunately for [these] emerging economies, AI thrives at performing precisely this kind of work," he said, adding that AI is accelerating the automation of factories and taking over routine tasks, which can be completed at a much lower cost than manual human. "Robots examining your iPhone for scratches don't take vacations for Chinese New Year; AI customer-service agents don't demand pay raises," he said.
However, according to a Tuesday report PwC sent to Sixth Tone, AI and related technologies — including robots, drones, and autonomous vehicles — could contribute to a net gain of around 90 million jobs in China over the next two decades. To explain this unorthodox claim, PwC said that while 26 percent of existing jobs in China's services, construction, industry, and agriculture sectors could be displaced by automation over that period, any losses would be more than offset by a projected 38 percent more jobs created by technology, for a net gain of 12 percent.
According to PwC's estimated employment figures, the services and construction sectors would both see boosts in job vacancies of over 20 percent. In contrast, people working in agriculture — where cropdusting drones are the wave of the future — are expected to suffer the most, with a net loss of 10 percent of all jobs. Industry, meanwhile, is expected to be relatively unaffected, with an estimated net gain of 3 percent.
"As China becomes more innovative and less imitative, Chinese industrial employment is likely to shift from lower value, labour-intensive production to higher value roles, including those involved in the manufacture of AI-enabled equipment for export as well as to meet rising domestic demand," James Chang, PwC China's financial services consulting leader, said in the report.
But neither Rome nor Beijing was built in a day: Chang also shares some of the same concerns articulated by Lee. "The transition to an AI-enabled economy could see considerable disruption to current labour markets as millions of workers need to switch careers and possibly locations," he said, adding that China's hypothetical AI success story hinges upon whether it can properly train displaced workers and imbue them with new skills.
The development and application of AI has been a point of emphasis in China in recent years. Several fields — from education and medicine to city planning and automobiles — have leaped aboard the bandwagon and embraced cutting-edge technology.
On Monday, as the World Artificial Intelligence Conference kicked off in Shanghai, President Xi Jinping outlined his expectations for AI in a letter read at the event. "China is striving for high quality," Xi said. "The development and application of AI will dramatically increase our economic intelligence level, the efficiency of public services, and our power to manage cities."
Editor: David Paulk.
(Header image: A worker operates heavy machinery at a factory in Zhangjiakou, Hebei province, Sept. 11, 2018. Chen Xiaodong/VCG)