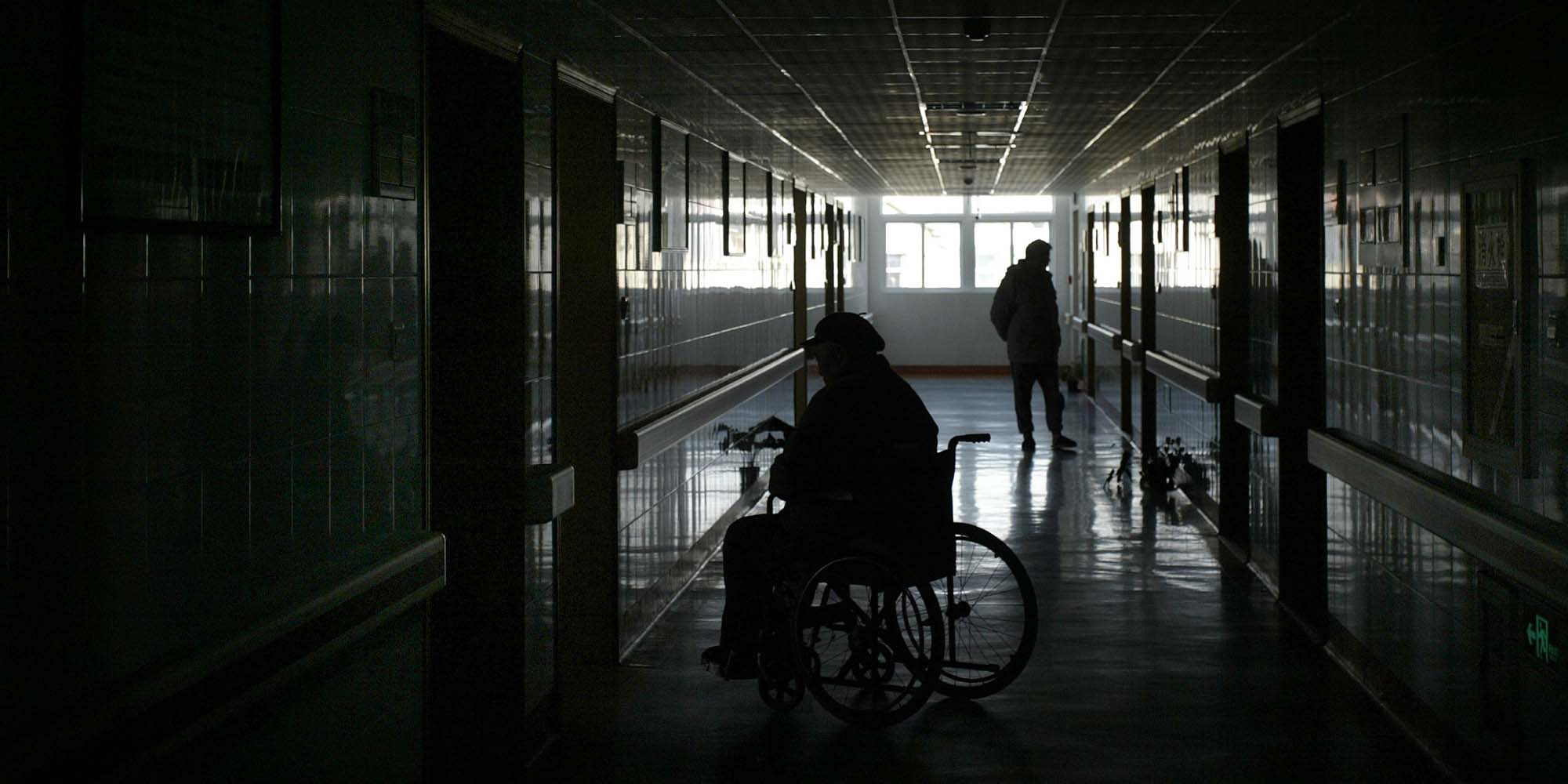 NEWS
Court Convicts Children for Abandoning Dying Father
Five siblings have been punished for not fulfilling filial duties after their elderly father died alone last year.
More than a year after the death of an 80-year-old man in southwestern China, his son and four daughters have each been sentenced to up to two years in jail for abandoning him, The Beijing News reported Monday.
During the trial on Thursday, prosecutors at the Pingwu County People's Court in Sichuan province said that all of Zhang Shun'an's children failed to fulfill their filial duties. Under Chinese law, neglecting one's obligation to nurse aging parents — or young children — constitutes a criminal offense punishable by up to five years' imprisonment or criminal detention. Zhang's son was given a two-year jail sentence, while his four daughters were given suspended sentences ranging from 12 to 18 months.
Zhang's case underscores the challenges China faces as it copes with an aging population exacerbated by the one-child policy: By 2020, the country will be home to 255 million people aged 60 or above. While filial piety has been enshrined as a core social value, only children often feel weighed-down by having to juggle their careers, their parents, and their own families all at the same time. To combat this problem, some provincial governments are giving only children more paid leave to look after their ailing parents, and proposing laws to protect elderly citizens' rights to seek companionship through marriage.
Last May, local authorities found Zhang's body during a routine visit to poverty-stricken households in the area. Zhang lived alone before his death and was frequently hospitalized for chronic bronchitis and acute gastroenteritis, among other afflictions, according to the police report. Local media reports have alleged that Zhang's children refused to visit their father after he fell ill.
Though the defense lawyer in Zhang's case argued that the elderly man was ill-tempered and abusive toward his family, a Shanghai-based lawyer told Sixth Tone that the children were still guilty by the letter of Chinese law.
"Many are not aware that this is a crime," said Deng Xueping of Capital Equity Legal Group. "People think they're just being unfilial — but in fact, regardless of whether it's an older parent or a young child, you can be legally punished for not adequately supporting them."
Zhang's case has also drawn wide attention on Chinese social media. By Tuesday evening, the hashtag "convicted of abandonment" had been viewed over 17 million times on microblogging site Weibo. "Chinese parents believe that having a son guarantees them adequate care when they're older," commented one netizen on the hashtag page. "But in reality, you're better off just having enough money."
Editor: Bibek Bhandari.
(Header image: Elderly men in the hallway of a nursing home in Nanjing, Jiangsu province, Jan. 6, 2007. VCG)