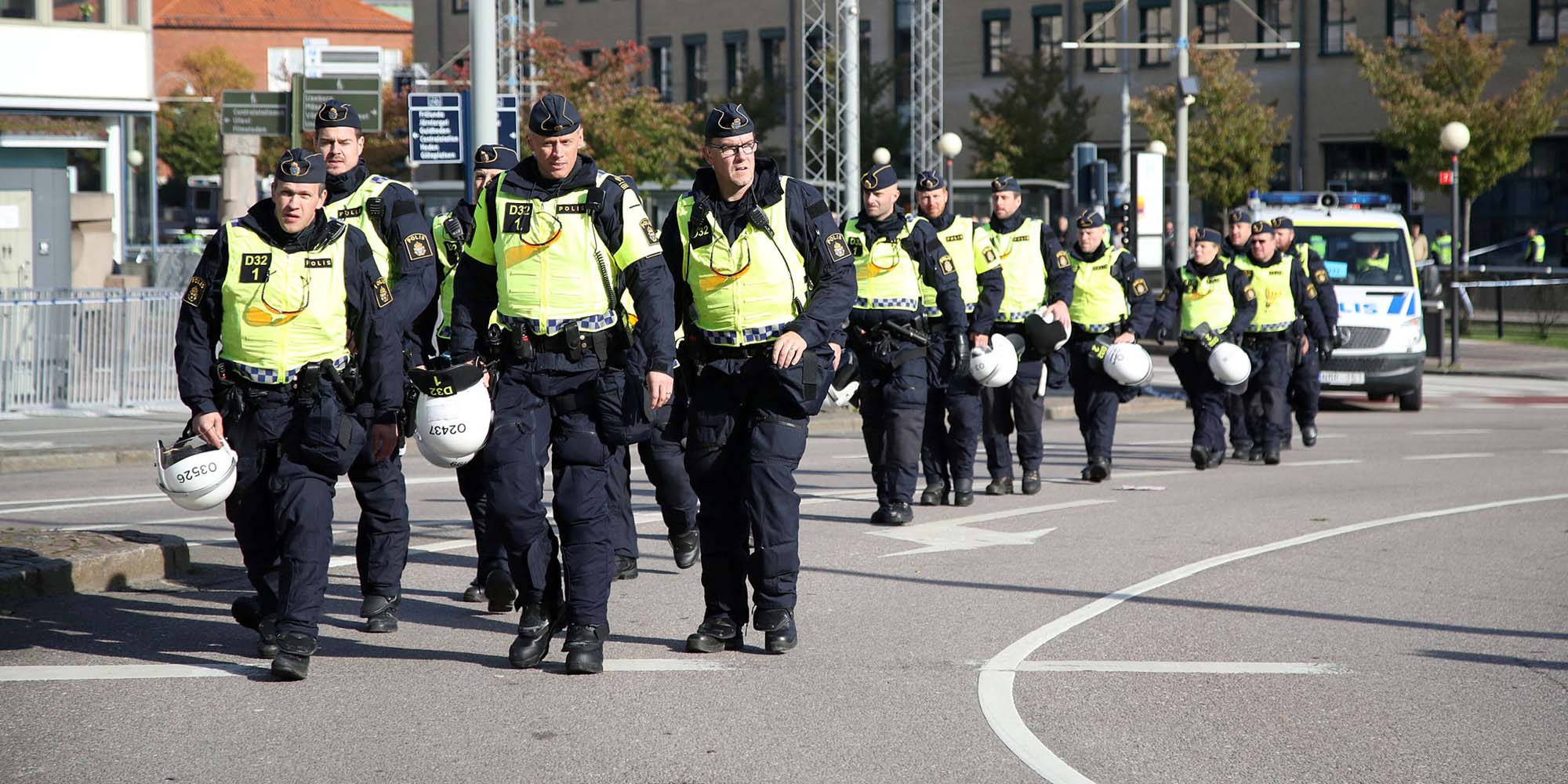 NEWS
Netizens Debate Chinese Family's 'Mistreatment' in Sweden
China's Foreign Ministry demands an explanation for why three tourists — whom some have dubbed 'con artists' — were removed from a hostel by police and dropped off at a cemetery.
The Chinese Embassy in Sweden on Saturday called for an official response to allegations by a family of Chinese tourists that they were mistreated by hostel staff and police officers after arriving at their accommodation in the middle of the night only to realize they had booked for the wrong day.
The diplomatic intervention followed a report published the same day by nationalist state media outlet Global Times which alleged that Chinese citizens had been mistreated in Stockholm. On Monday, Global Times interviewed the self-proclaimed victim, surnamed Zeng, and relayed his family's side of the story.
According to Zeng, he and his parents, both in their 60s, arrived at Generator Stockholm, a popular backpacker hostel, after midnight on Sept. 2. But upon speaking with reception, Zeng said he was told that because he had not booked for Sept. 1, his family's private room would not be ready until the following afternoon. Hostel staff informed Zeng that they had no beds available for that night but allowed him and his parents to stay in the lobby.
Zeng told Global Times he went outside to look for alternative accommodation and met a Chinese woman in a similar situation. When he brought her back to the hostel, he said that staff asked his family and the woman to leave.
Sixth Tone's phone calls to Generator Stockholm went unanswered on Monday. When transferred to voicemail, a spoken message said that the mailbox was full.
When Zeng did not leave but continued trying to negotiate an arrangement, staff called hostel security and the police. Photos included in the article show two officers carrying Zeng's father out of the hostel by his hands and feet. In a video shared on microblogging platform Weibo, Zeng's mother can be seen crying as her husband lays motionless on the ground.
Zeng maintains that the officers refused his requests for medical treatment for his father and instead tried to confiscate his phone, which he had been using to take photos and record videos. According to Zeng, both of his parents were beaten by police: Photos Zeng provided to Global Times show bruises allegedly inflicted by the officers.
The police dropped Zeng and his parents off at Skogskyrkogården, an expansive cemetery and UNESCO World Heritage Site on the outskirts of Stockholm, after 2 a.m. "The place and its surroundings were very dark," Global Times quoted Zeng as saying. "I think it's insulting to Chinese elders." In Chinese culture, there is a strong taboo around death, and graveyards and cemeteries as seen as harbingers of bad luck.
Since early September, the story has gradually gained traction, first on social media and later through the Global Times article. Over the weekend, Swedish diplomats got involved. "Sweden will appoint a prosecutor to investigate the case and determine whether the police broke the law or were negligent in their duties," the Swedish Embassy in China posted Sunday on Weibo.
Also over the weekend, two videos recorded during the police officers' disturbance response were posted on Weibo, eliciting a full spectrum of reactions from netizens. In the previously mentioned video, postedSaturday, two officers can be seen carrying Zeng's father out of the hostel as Zeng shouts in English: "This is killing people! This is Sweden police!" His mother, meanwhile, sits on the curb wailing loudly, attracting the attention of a few bystanders. In a second video posted the next day, Zeng can be seen arguing with a female officer before throwing himself to the ground, where he begins wailing alongside his mother.
"You can tell they are faking, definitely," commented one user under the second video. Thousands of netizens weighed in with similar opinions, calling the family pengci — a Chinese term that literally means "breaking porcelain," and is often applied to con artists who intentionally cause accidents so they can demand compensation — and accusing them of making a scene though they themselves were at fault for not booking a room for the correct day.
As for why Zeng appeared to fall to the ground without being touched, he told Global Times: "I broke down and lost my mind. I wasn't able to think of an appropriate way to handle the situation other than accusing the police of wrongdoing and asking bystanders for help."
Some Chinese netizens, however, have accused the Swedish police of using excessive force. "You can clear the Zeng family out of the hostel, but why would you drop them off in a cemetery?" commented one Weibo user.
On Sunday, China's ambassador to Sweden, Gui Congyou, accepted an interview with Swedish media that was later transcribed in Chinese. "The three Chinese citizens didn't break any laws — and even if they did, the Swedish police should have handled the situation according to the law, and informed us at the embassy," said Gui, who also called the officers' actions "brutal."
China's Ministry of Foreign Affairs released a statement on Monday afternoon saying the Swedish police have not responded to a request for a face-to-face dialogue about the incident.
Additional reporting: David Paulk; contributions: Fan Liya; editor: David Paulk.
(Header image: Police officers march through the streets before a Nordic Resistance Movement rally in Gothenburg, Sweden, Sept. 30, 2017. Adam Ihse/TT News Agency/VCG)