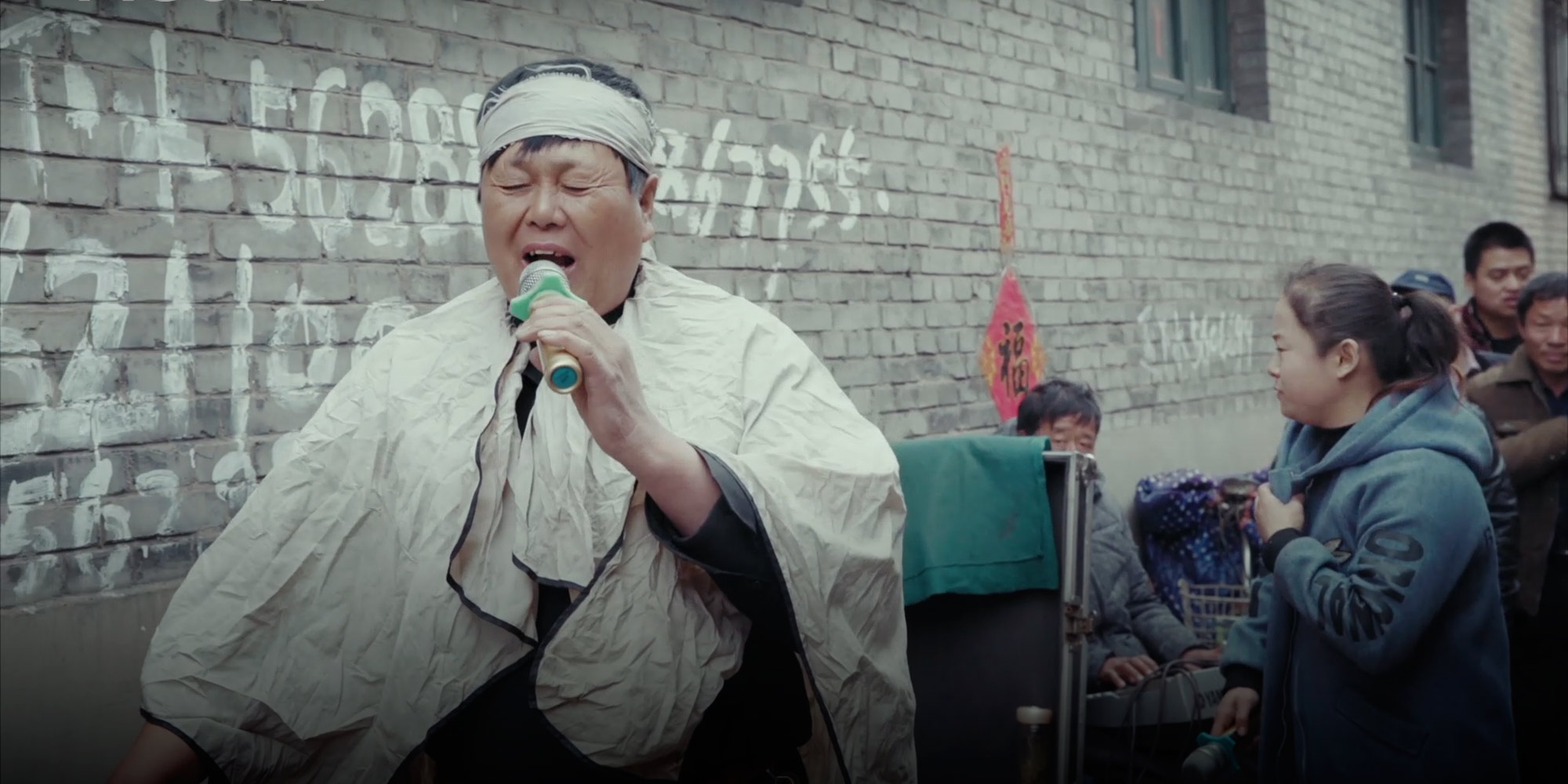 NEWS
The Man Who Gets Paid to Cry
Pingyao native Li Silin has spent the better part of his life wailing at other people's funerals.
You'd be hard-pressed to find Li Silin's occupation listed at a job fair, or even on most people's résumés. This is because the singer spends his days with the dead, a crier-for-hire at funerals.
Born and raised in Pingyao, an ancient town in northern Shanxi province, 56-year-old Li began his performing career at a young age. Back then, he joined ranks with a local troupe that did yangko — a traditional, almost vaudevillian art form with roots in farming culture that combines elements of Chinese opera, dance, and instrumental performance. The troupe performed for all sorts of ceremonies, funerals included. It was from this experience — and a little inspiration from a TV drama — that Li decided in 2010 to be a full-time mourner.
Li's career as a kusang ren — or "funeral wailer" — is part of a tradition that now blends centuries-old rites with modern-day spectacle to send deceased relatives off in style. Li's days are filled with mourning, as families hire him to perform melodramatic dirges at ceremonies honoring the dead. Surrounded by grieving family members, Li contorts his face in agony, howling into the microphone until his voice goes hoarse. With his kusang performances, the funerals become lively occasions for the dead.
Li says there's no fixed income for his work: "I may earn 150 yuan [$22] one day and 110 yuan the next." Because of the unpredictable nature of funerals, he can't estimate the number of gigs he'll get in a month. Li also admits that the singing can take its toll on his health, and says he may have to stop in another year or so. Yet despite the heavy workload, exhausting performances, and unstable income, Li approaches his work with passion, believing that every expression must come from genuine emotion. "You must emote, you must be moved," Li says. "Think about [the mournful tune] 'The Widow at the Tomb.' When you hear the line 'The family's all together,' how can you not feel something?"
Li's unusual occupation does mean that he is surrounded by death. But when asked if he's thought about his own funeral, Li just laughs. "I haven't considered my own death," he says. "I still plan on living for a while!"
Editor: Hannah Lund.
(Header Image: Folk singer Li Silin performs at a funeral in Pingyao, Shanxi province, March 16, 2018. He Tingtong)