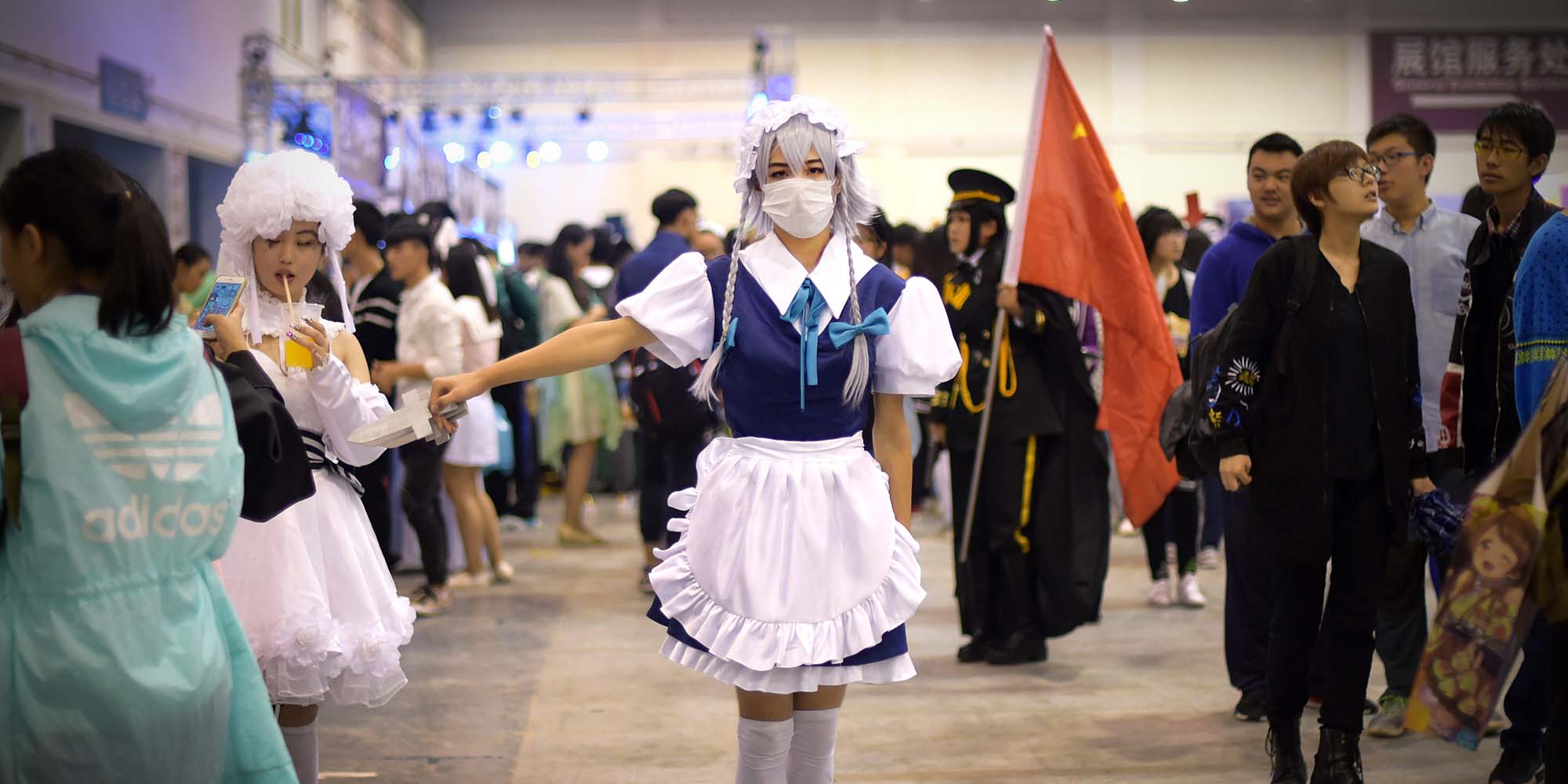 NEWS
Xinhua Mocks 'Sissy Pants' Male Idols
State news agency's editorial board says China will never become the nation it aspires to be as long as it indulges feminized masculinity.
The editorial board of state news agency Xinhua took aim at "effeminate" male celebrities on Thursday, saying "this sick culture is having an inestimably adverse impact on teenagers."
The commentary follows wide criticism of state broadcaster China Central Television's annual back-to-school gala — which parents were required to watch with their school-age children — for having too many commercials. The parents' ire soon spread from the advertisements themselves to the smooth-skinned, well-groomed actors in them, with critics calling these "little fresh meats," as such men are known, bad examples for their own children.
These "sissy pants" men are described in the commentary as those who use makeup, have slender frames, and exclaim things like "Aww, you!" or "You scared poor little me!" As to how this specific archetype became so widespread in film and television, the editorial board blames the entertainment industry's unbridled lust for money.
"Some films, television programs, online platforms, and reality shows deliberately appeal to audiences' vulgar tastes, profiting from these assorted 'weirdos,'" the commentary reads, before ending on the pronouncement that as long as men are behaving in this way, China will never become the strong and prosperous country it hopes to be. "To nurture those who will shoulder the job of helping our nation reach its renaissance," reads the article, "we must shield them from undesirable cultures."
China has seen a shifting aesthetic among the younger generation in recent years, with tomboy heartthrobs and androgynous idols attracting fan followings from all genders and achieving unprecedented popularity.
But the state media regulator has not loosened its leash to accommodate this changing aesthetic, and sensitive programming still faces strict scrutiny. The Oscar-nominated gay blockbuster "Call Me by Your Name," for example, was pulled from screening at the Beijing International Film Festival in April. And "Youth," a coming-of-age story about a military drama troupe during the contentious Sino-Vietnamese War, had its premiere delayed by nearly three months last year.
People's Daily, another state-owned media outlet, published a rebuttal on Thursday night. "We disagree with the derogatory remarks 'sissy pants' and 'not man, also not woman,'" said the article, authored by the paper's own editorial board, referring to terms used in the Xinhua commentary. A man's strength should be judged on the basis of their inner qualities — not their physical appearance, the article said.
Wei Wei, a sociology professor from East China Normal University who specializes in gender research, said that the Xinhua commentary contained several problematic views on gender. "The way [the article] said it was brutal and heartbreaking," Wei told Sixth Tone, explaining that gender can be expressed in many ways. "Xinhua's article implies that being feminine is bad." But Wei noted that the growing appreciation in China for so-called little fresh meats shows that women are gradually getting more respect.
Editor: David Paulk.
(Header image: A male cosplayer poses for a photo at an animation, comics, and games convention in Qingdao, Shandong province, Oct. 2, 2016. VCG)