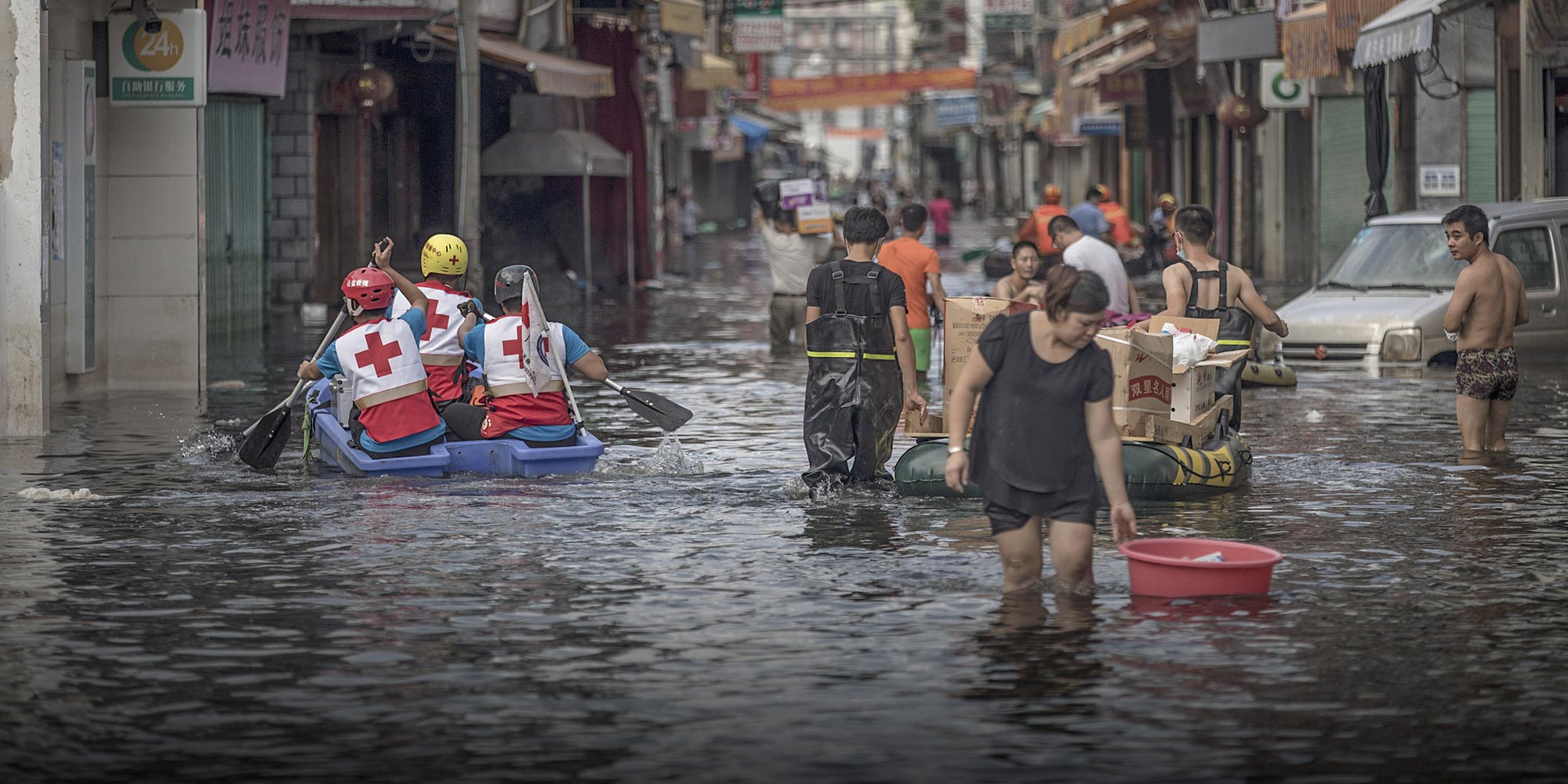 NEWS
Fall Semester Delayed at 120 Schools in Flood-Ravaged City
Some 33,000 children remained out of school on Wednesday, according to emergency response officials.
For most people in China, Monday marked the first day of the fall semester. But for children at 120 schools in one southern city, classes were off as extensive flooding caused the new term to be temporarily postponed.
Seventy-six schools in Shantou, Guangdong province, are waterlogged and water-damaged, and another 44 are still being used as emergency shelters for people displaced from their homes over the past week by floodwaters, local media reported Tuesday.
Beginning Aug. 30, Guangdong saw several days of thunderstorms and record rainfall in some counties. By Sunday, the flooding had left two people dead, two missing, and over 200,000 evacuated, according to the provincial government. Shantou was one of the hardest-hit areas: Nearly 1 million of its 5.6 million residents were affected by the flood, which caused 2.76 billion yuan ($400 million) in economic losses.
At the city's unusable primary and secondary schools, dozens of which were still closed on Wednesday, the floodwater has damaged desks, books, and other teaching materials. Nearly 33,000 students have been affected by the postponements, according to Shantou's emergency response office. Media reports suggest that the city's old and poorly designed drainage system is the primary reason it saw such severe flooding. Though Shantou is prone to floods, this has been the most severe case in years.
This summer, unusually heavy rainfall has caused floods, landslides, and other natural disasters for several regions across China. In the future, researchers expect climate change to increase the frequency and intensity of extreme weather, putting the emergency preparedness of communities and local governments to the test.
When heavy rains hit China's eastern provinces in August, polluted water had to be released from a dangerously full reservoir in Anhui. When this water flowed into Hongze Lake in Jiangsu, the contamination killed enough fish and crabs to cover 26 square kilometers of the lake's surface. Because of poor communication between the two provincial governments, no one downstream in Jiangsu was prepared for the ecological devastation.
Editor: David Paulk.
(Header image: Local residents and an emergency response team navigate through flooded streets in Simapu Town, Shantou, Guangdong province, Sept. 2, 2018. VCG)