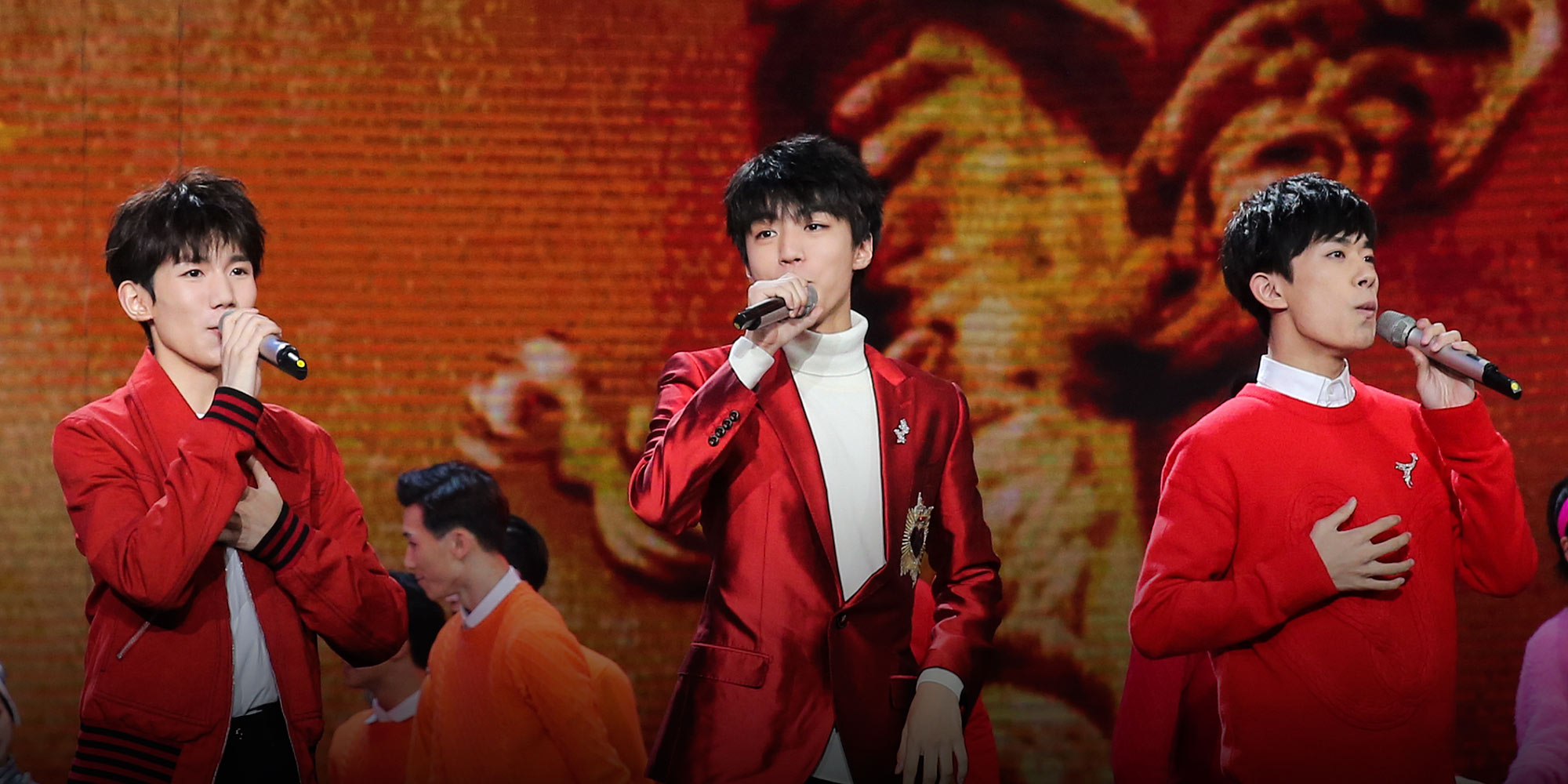 NEWS
Chinese Celebrities Given Social Responsibility Rankings
List from Beijing Normal University and Chinese Academy of Social Sciences puts 'Dying to Survive' actor at the top and the recently disappeared Fan Bingbing at the bottom.
Chinese celebrities may score high in popularity, but most rank low when it comes to social responsibility, according to research published Sunday.
Only nine of the 100 television and film personalities, a group that includes top names like Fan Binbing and Jackie Chan, passed a "social responsibility assessment" conducted by Beijing Normal University and the Chinese Academy of Social Sciences. The celebrities were evaluated on three criteria — professional work, charitable work, and integrity — based on information collected from media reports published in the past year.
Xu Zheng, the star of this summer's hit black comedy "Dying to Survive," ranked No. 1 on the social responsibility list, followed by beloved boy band TFBoys. The high scores were awarded because of the celebrities' images as "relatively strong role models," according to the report. While "Dying to Survive" has been acclaimed for reflecting the struggles of cancer patients in attaining affordable medication, the TFBoys trio has won over fans with their philanthropy work as well as their catchy tunes.
Zhang Hongzhong, the communications professor at Beijing Normal University who headed the project, told Sixth Tone that the report marks the first time celebrities have been evaluated in terms of social responsibility. "We wanted to have a more thorough evaluation of celebrities instead of simply labeling them as 'little fresh meats,'" he said, using a term commonly applied to handsome young men.
Meanwhile, Fan — the most recognized name in China's entertainment industry and the country's highest-paid celebrity — ranked the lowest. Fan is believed to be under investigation for tax evasion after her work contracts were leaked online in May. Zhang said that despite Fan's charitable acts, the recent scandal hurt her overall score. Other big names such as Chan and "Crouching Tiger, Hidden Dragon" star Zhang Ziyi ranked 42nd and 48th, respectively.
Although celebrities aren't required to bear any more social responsibility than the average citizen, people nonetheless expect them as public figures to be moral paragons. In 2015, when the wedding of actors Huang Xiaoming and Yang Ying — better known as Angelababy — caused a traffic jam in Shanghai, state newspaper People's Daily criticized the celebrity couple for having a negative social impact. "As public figures, celebrities have immense influence over society, and their actions are imitated by their fans," read the paper's commentary.
In recent years, celebrities have even shouldered political responsibility by promoting patriotism and traditional values. Han Li, an associate professor of Chinese at Rhodes College in Memphis, Tennessee, wrote in a commentary for Sixth Tone that entertainment programming like reality show "Keep Running" is helping to extend China's soft power overseas. The show features celebrity teams competing against each other in physical and intellectual challenges, sometimes in foreign settings. "When the 'Keep Running' team left for Prague, the trailer clearly stated that the contestants were visiting friends of the 'One Belt, One Road' initiative," she wrote, referring to China's ambitious transcontinental infrastructure project.
Editor: Bibek Bhandari.
(Header image: Boy band TFBoys performs during CCTV's annual Chinese New Year gala in Beijing, February 2018. Feng Weifeng/VCG)