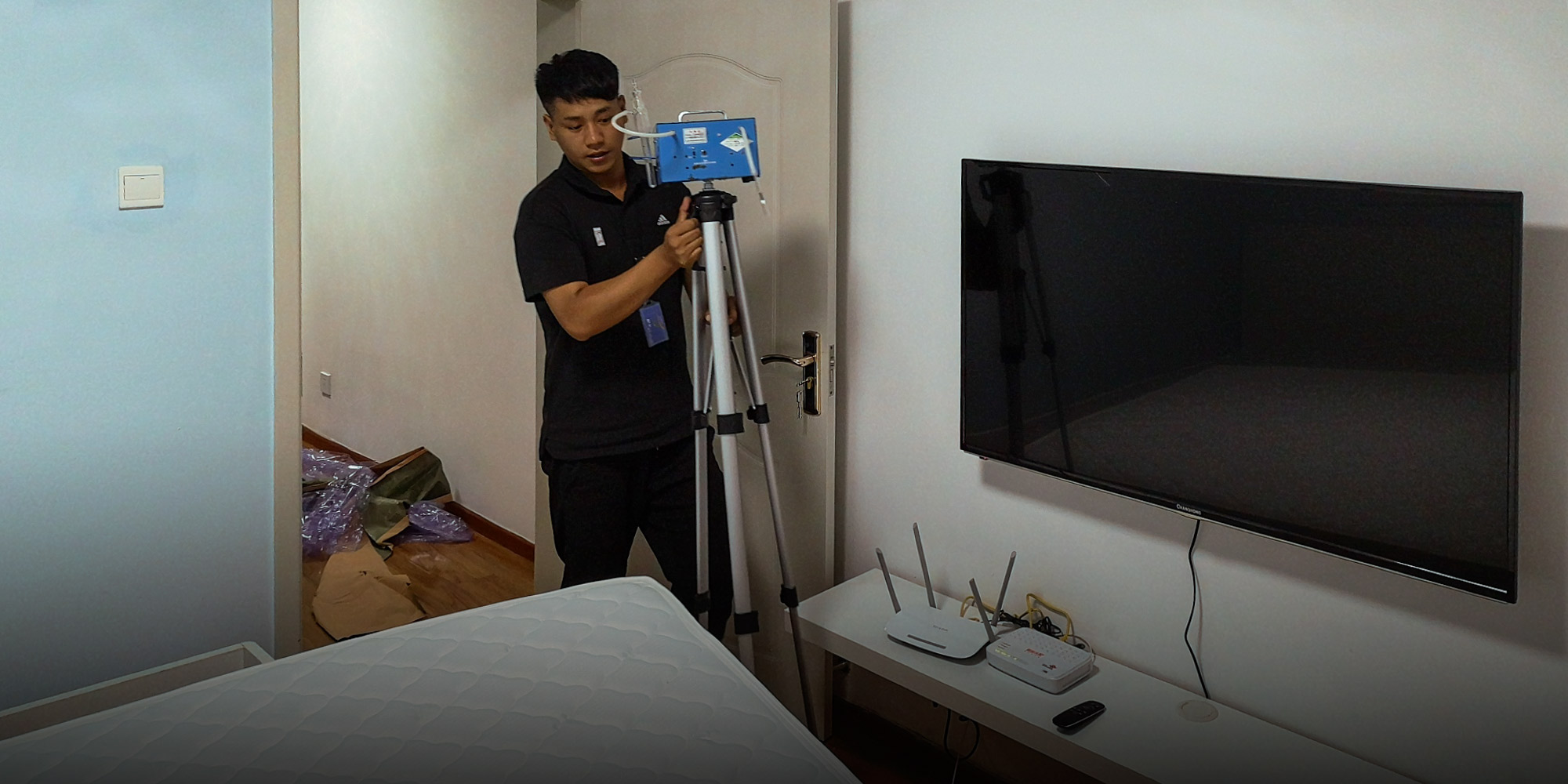 NEWS
Woman Sues Housing Platform Ziroom Over Deadly Chemical
Plaintiff's husband died of leukemia after spending two months in what tests show was a formaldehyde-contaminated home.
The widow of an Alibaba employee who died of leukemia in July is suing Ziroom, the real estate giant that rented her late husband an apartment that tests showed had unsafe formaldehyde levels. The woman told Sixth Tone's sister publication The Paper on Saturday that the Binjiang District court in Hangzhou had accepted the case and scheduled the trial for Sept. 27.
The woman's late husband, a 36-year-old man surnamed Wang, had moved from Beijing to Hangzhou, Zhejiang province, after being offered a job with e-commerce company Alibaba, which is headquartered in the eastern Chinese city. In May, he rented an apartment through Ziroom, one of China's largest housing agencies. Founded in 2011, Ziroom refurbishes apartments to look sleek and modern, and a large proportion of its clients are university graduates and young office workers.
In early July, Wang felt sick while visiting his family in Beijing, and on July 11 was admitted to Beijing Chaoyang Hospital, where he was diagnosed with acute myeloid leukemia, a type of cancer that typically affects immature cells that would otherwise develop into disease-fighting white blood cells. Two days later, Wang died. His death came as a shock to his wife, since a routine physical exam in January had revealed no health problems, aside from noting that Wang was a little overweight.
Wondering how her husband could possibly have fallen seriously ill so suddenly, Wang's wife visited the Hangzhou apartment in late July and had a third party test for formaldehyde — a chemical used in the manufacture of household products that can cause nausea, coughing, skin irritation, and even cancer in humans.
According to photos shared with The Paper, tests of the air in the apartment revealed 0.132 milligrams of formaldehyde per cubic meter, exceeding the national safety standard of 0.10.
Ziroom posted on its Weibo microblog on Saturday that it was not aware of the incident at one of its properties until Aug. 24, when it received a notice from the district court. The company added that during the two months Wang had lived in the apartment, he did not report any concerns of possible contamination.
A day earlier, Ziroom had published an open letter to its millions of clients nationwide with detailed information about the brands of furniture and appliances found in its properties. The company added that it would provide free air quality tests to any tenants who rented apartments after June 1 — and vowed that if any irregularities were detected, the tenants would have the option of canceling their contract with a full refund, receiving a free purification treatment, or using an air purifier free for 90 days.
Ziroom also said in its Weibo post that from Sept. 1, all of its apartments would have to pass air quality tests before being put on the market.When reached on Monday, Ziroom's PR department referred Sixth Tone to its official statements.
In December of last year, The Beijing News reported on two people who felt unwell after renting a Ziroom apartment. One was later diagnosed with acute bronchitis, and each received monetary compensation of around 3,000 yuan ($440), as well as free air purifiers.
And also this summer, two Ziroom renters in Chengdu, in southwestern Sichuan province, had their apartment tested after experiencing chest tightness and throat soreness. The results revealed formaldehyde levels that were three times the national standard.
Two years ago, in 2016, a tenant filed a lawsuit against Lianjia — another real estate giant that once owned Ziroom — under circumstances nearly identical to the Hangzhou case: A pregnant woman was diagnosed with leukemia after spending three months in a Lianjia apartment in Beijing. Tests showed a formaldehyde level of 0.13. The woman died in March 2017. When her husband sued Lianjia, however, Beijing courts ruled against him, initially and on appeal, saying he had failed to prove a direct link between the poor air quality and his late wife's cancer.
Editor: David Paulk.
(Header image: A technician tests the air quality at a Ziroom property in Beijing, Aug. 30, 2018. VCG)