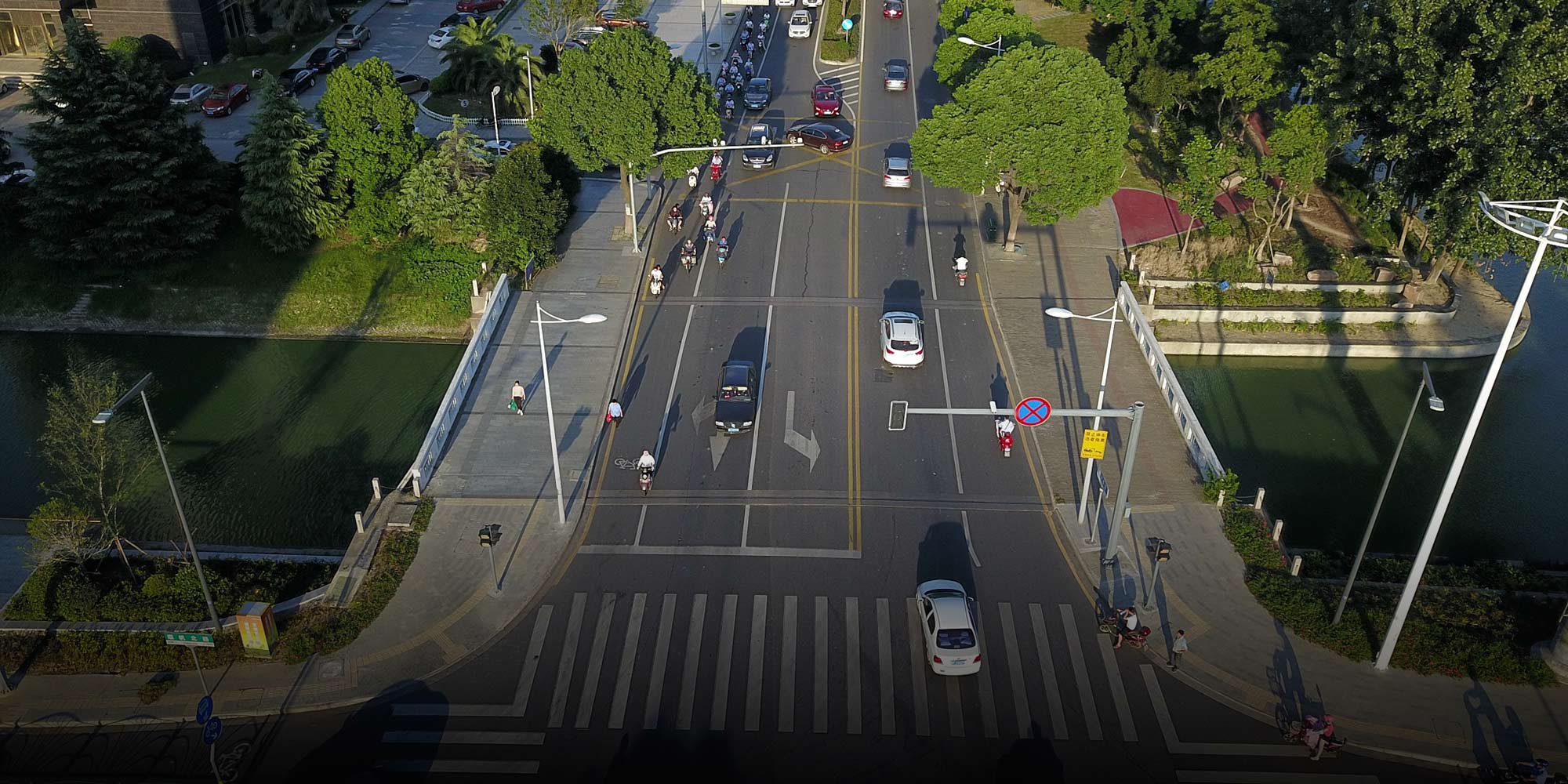 NEWS
Kunshan Road Rage Killing Sparks Self-Defense Debate
A deadly quarrel over a fender-bender has experts calling for more clearly defined self-defense legislation.
A fatal road rage incident in eastern China has sparked heated debate about the line between justifiable self-defense and unnecessary bloodshed.
According to a police announcement, a 36-year-old man surnamed Liu died Monday night following a violent altercation with a 41-year-old man, surnamed Yu, in the city of Kunshan, Jiangsu province. Yu was also injured in the fight but is in stable condition.
Surveillance video footage shows a BMW driven by Liu pull into a two-wheeled vehicle lane while waiting at a red light and bump Yu on his bicycle. Two passengers — a man and a woman — get out of the car, and the woman helps Yu move his bike to the side of the road. Liu eventually exits the vehicle from the driver's seat and confronts Yu. Though his companions attempt to restrain him, he begins shoving and kicking the man he bumped with his car.
At some point during the fight, Liu runs to his car, grabs a machete from the driver's side, and starts hacking at Yu, and his companions who had tried to restrain him fled. But the weapon flies out of Liu's hand, landing in the street. The two men lunge for the machete, but Yu comes away with it, hurling Liu to the ground and hacking at him. Liu tries to flee himself, one hand clutching a wound in his stomach, but Yu chases him down, delivering blow after blow.
China's public prosecutor, the Supreme People's Procuratorate, announced on Wednesday that the case is still being investigated.
The case has attracted an enormous amount of attention on the Chinese internet, where curious netizens have tried to dig up more information about the two men. Photos of Liu's tattooed upper body, documentation of his lengthy criminal history, and whisperings that he had once been a police informant in a drug bust are being widely circulated, as well as rumors of Yu being a former SWAT team soldier who lost his son to cancer.
On Wednesday, Yangtse Evening News reported that Liu had indeed been paid a 500 yuan ($70) reward in March for tipping authorities off about a drug-trafficking operation, and that he had been sentenced to prison in 2001, 2007, 2009, and 2014 for a long list of offenses, including extortion, assault, property destruction, and "picking quarrels and provoking trouble."
Online, netizens have roundly supported Yu, saying the aggressor got what was coming to him. "Liu deserves to die. It was he who broke the traffic rule, then insulted and hit the guy, and finally tried to knife him," wrote one user on microblogging platform Weibo. "If this doesn't constitute justified self-defense, I guess the world really is ruled by lawless bullies," wrote another.
Lawyers, meanwhile, are divided on whether Yu used unnecessary force in protecting himself. Deng Xueping, a Shanghai-based lawyer at Capital Equity Legal Group, told The Beijing News that Yu would be judged by whether the fatal blows were delivered immediately after the weapon changed hands, or as Liu attempted to flee. But Ye Zhusheng, a law lecturer at South China University of Technology, told The Beijing News that even Yu chasing Liu down and continuing the assault could be justified, since for all Yu knew Liu might have been trying to get to his car to retrieve another weapon, or to run Yu over.
Amid all the online discussion, Xiakedao — a WeMedia account under state-owned newspaper People's Daily — quoted a passage on justified self-defense from Song Deyong, the former deputy head of the Supreme People's Court. Song wrote that China's laws on self-defense are too vague, and that, as a result, such cases often hinge upon a judge's interpretation.
"In these situations, judges face considerable pressure," Song wrote, explaining that people in the plaintiff's camp sometimes try to sway the verdict through petitioning or some other extralegal disturbance. "Such outside factors often play too great a role [in the judicial process]," he concluded.
Correction: A previous version of this article said that Yu had been riding a motorbike, as initially reported by Chinese media. Police later said that he was riding a bicycle.
Editor: David Paulk.
(Header image: An aerial view of the intersection where the fatal road rage incident occurred in Kunshan, Jiangsu province, Aug. 29, 2018. Lin Hua/VCG)