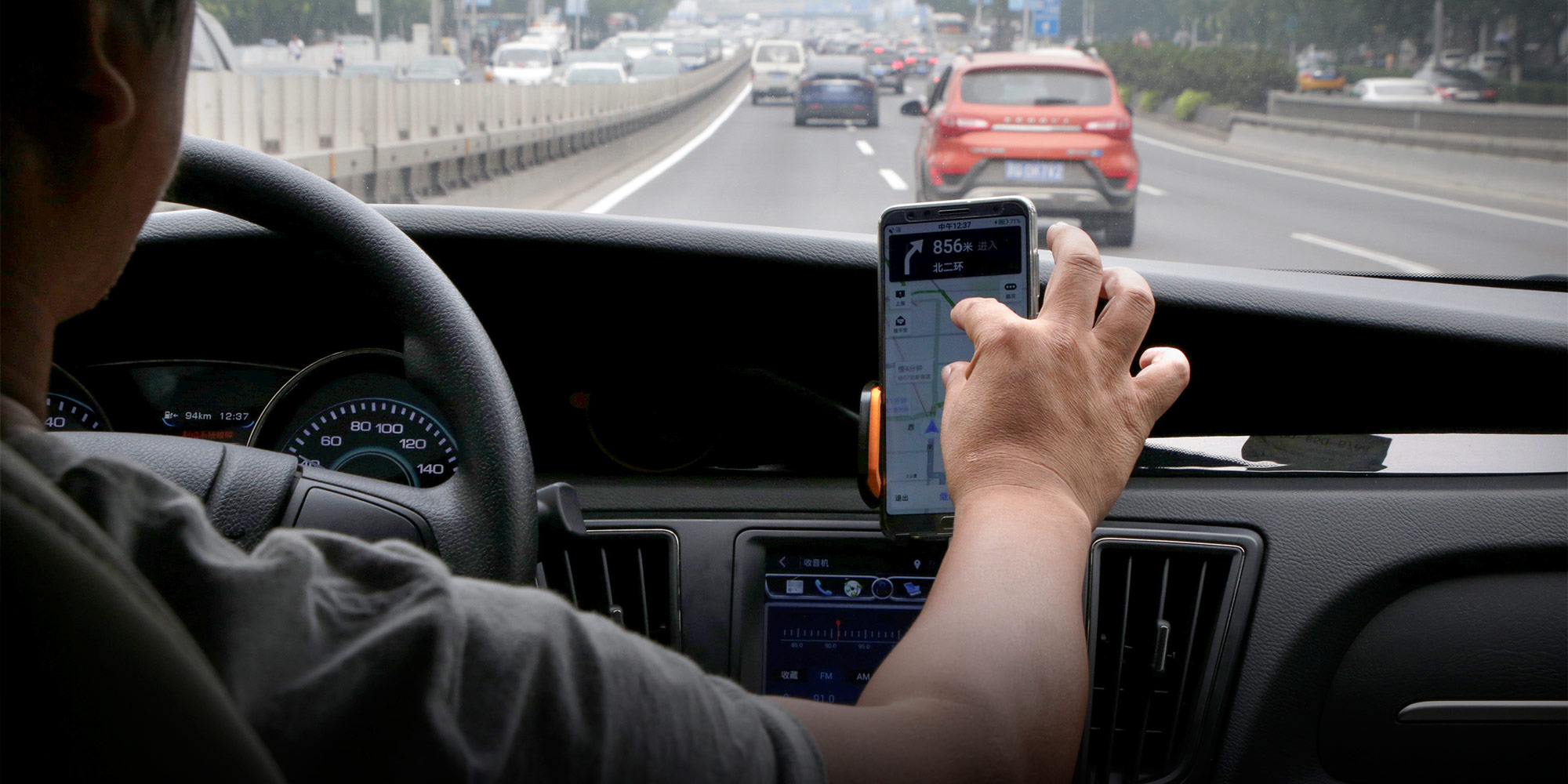 NEWS
Didi Faces Fresh Security Questions Following Murder
Authorities have given the ride-hailing giant a deadline for closing security loopholes.
Ride-hailing giant Didi Chuxing is facing a raft of security questions after the second alleged murder of a female passenger this year.
On Friday, a woman was allegedly raped and murdered by her Didi driver in eastern China's Zhejiang province. The driver was arrested on Saturday, and Didi has since fired two senior executives and suspended Didi Hitch, the carpooling service used by the victim which connects commuters and ride-hailers traveling the same route.
The incident comes only four months after a 21-year-old flight attendant was killed while using Didi's Hitch service in Zhengzhou, in central Henan province. And in May 2016, a 24-year-old woman was allegedly killed by her Didi Hitch driver in Shenzhen, in southern Guangdong province.
The latest death has prompted renewed calls for Didi to improve its security features, after another passenger told local media that she had filed a complaint against the same driver the day before the victim's death. By Monday, authorities from 10 cities across China, including Chongqing, Guangzhou, and Wuhan, demanded that the app improve its safety features. Shenzhen authorities also summoned executives from Didi's Shenzhen branch office, which they said would lose its business license and have to take down its app if it didn't take measures to rectify security issues — including removing unqualified drivers and vehicles, suspending its Hitch service, and improving its customer complaint system — before the end of September.
According to data collected by Guangzhou-based newspaper Southern Weekly, at least 53 women have been raped or sexually harassed by Didi drivers over the past four years. Financial news outlet Caixin cited court documents from 14 rape cases involving Didi drivers accused of abusing their female passengers.
Construction worker Li Xing, who worked as a Didi driver for six months last year, said the company must make changes or risk more tragic cases. "There's no in-person evaluation of the driver throughout the registration process," said the 40-year-old, who lives in Hangzhou, Zhejiang's capital. "If Didi doesn't do something, there may soon be another murder-rape case."
A number of Didi passengers have noticed that the driver's name and license plate sometimes don't match the information on the service's app. Li, who these days uses Didi as a passenger rather than a driver, told Sixth Tone he sees mismatched information multiple times a month.
Part of the reason behind the mismatches could be the gray market around the ride-hailing service, where unqualified drivers can get their registration approved with the help of third-party scammers. On Sunday, a blogger named Ziquan posted on social platform WeChat that it's possible to pay to alter an existing driver's information or register as a Didi driver under someone else's name — meaning people with criminal records, or without a valid license, can bypass Didi's background checks. When Ziquan posed as a potential buyer with a rape conviction, the service providers offered to sell him a license for 900 yuan ($130).
Following last week's alleged murder, passengers have voiced other security concerns. On Tuesday,  Sina News reported that Didi Hitch had been used in over 24 drug trafficking cases.
On Monday, a Didi passenger surnamed Chang from Xi'an, in northwestern China's Shaanxi province, posted a video on microblogging site Weibo which appeared to show that the driver who picked him up had no right arm and was having trouble operating the vehicle. The driver later told local media that the car belonged to his sister, and that he'd never been asked for a physical exam during the driver registration process. Netizens questioned whether Didi had done enough to check the driver's background, but Didi told media that it had fined the one-armed driver and would consider terminating his registration.
Didi has been under fire over its security for at least two years. In May 2016, after the alleged murder in Shenzhen, and the discovery that thousands of drivers had been convicted of serious crimes or previously abused drugs, Guangdong authorities told Didi to screen its drivers more thoroughly. In response, Didi said it was working with police and had suspended some drivers.
Editor: Julia Hollingsworth.

(Header image: A driver uses the Didi app to navigate the streets of Beijing, Aug. 28, 2018. Jason Lee/Reuters)