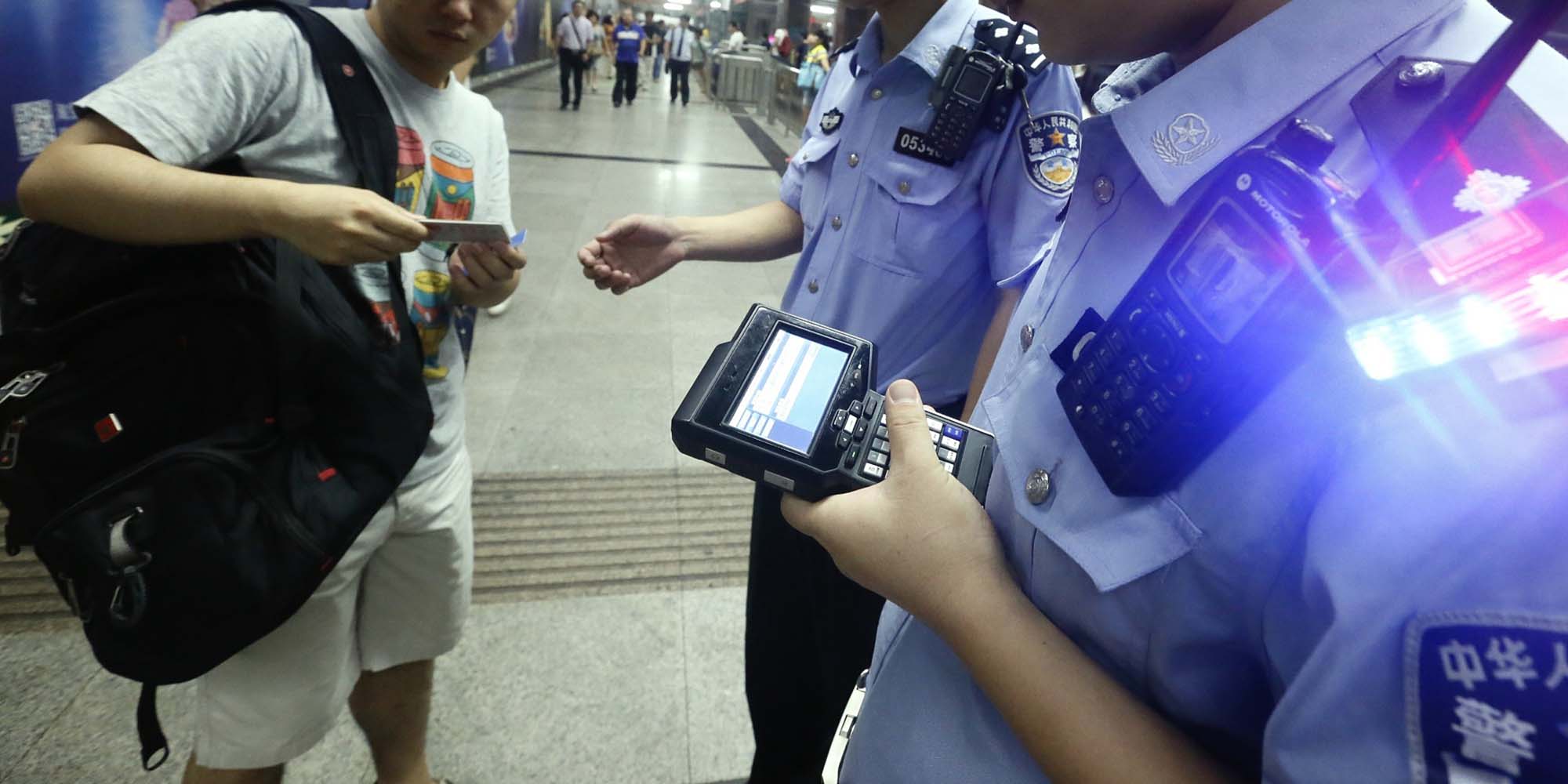 NEWS
Ex-Journalist Questions Legality of Security Checks
The veteran reporter spent over three hours at a police station on Friday after refusing to present his identification to officers without just cause.
A former journalist says he was stopped by police while walking through Guangzhou's bustling business district last Friday, then manhandled, searched, and held for over three hours. The reason: He refused to present identification at a random security check.
He Guangwei's social media post about his three-and-a-half hour ordeal in the southern Chinese city has drawn widespread public attention for highlighting issues of privacy and civil rights. Since it was published on Monday, the former journalist's post has been viewed 100,000 times on WeChat — the maximum number the social app displays — and reposted across other social media platforms.
"I hope the Xiancun [Subdistrict] police will apologize to me for their cruel enforcement of the law," wrote the 35-year-old former journalist, who worked for several media outlets over a 12-year career and is now a part-time legal advisor. He accused the officers of using unnecessary force and carrying out an illegal search and seizure.
Identity document checks are common in China, where security personnel in subway stations and public places stop commuters and tourists at random. China's Law on Resident Identity Cards grants police the right to check ID cards when "necessary to find out people's identities," such as an active search for a criminal suspect or an unexpected public security incident.
When police outside a metro station in Tianhe District asked He to present his identity document, he asked them to give their legal justification for such a request. An argument ensued, after which He said the officers brought him to an interrogation room. He also wrote in his post that the police frisked him and searched his bag and computer, and that they later told him he had been "orally summoned" for obstructing law enforcement.
He told Sixth Tone on Thursday that his intention in writing the post was not to safeguard his own rights, but to raise public awareness. "Checking ID cards is an issue that applies to everyone," he said. "Regardless of whether I violated the law, I wrote down the whole process to remind other people: It's everyone's obligation to cooperate with police who want to check their identification according to the law, but police also have an obligation to explain their reasons for checking."
In afollow-up poston microblogging platform Weibo on Tuesday, He wrote that officers had visited his home while he was away — because, he told Sixth Tone, of his initial post.
Police in Guangzhou had not publicly responded to He's accusations by time of publication. When Sixth Tone contacted the Xiancun Subdistrict police station, which is handling the case, an officer there said that only in-person interviews would be accepted.
For many, He's experience is indeed relatable, and his status as a former journalist has given the issue of China's increasing public security presence more visibility and sparked online discussion. In one commentary, a police officer in an unnamed city defended the practice of security checks in public spaces, calling them an effective way to catch criminals, and arguing that questioning the police's right to check IDs would only discourage them from performing their duties.
However, a Beijing-based lawyer who spoke with Sixth Tone disagreed.
"The police are wrong in this case," said Zhang Xinnian, who asked not to have the name of his law firm disclosed for fear of negative attention. "Today, they are doing whatever they like on the street. Tomorrow, they could be breaking into others' homes.Securing social order should not come at the cost of disturbing the public."
Zhang added that police checks are inherently subjective, and hinge on a legal clause that allows officers to check and question people who "appear suspicious," and that "as a result, the police can check anyone who looks like a bad guy."
This is not the first time law enforcement officials have caused a stir while checking IDs. In May 2016, a police officer in Shenzhen was suspended for using offensive language with two women who had refused to present their identification documents. A video posted online by one of the women shows the officer threatening to lock them "together with AIDS patients, thieves, and thugs."
Editors: Bibek Bhandari and David Paulk.
(Header image: Police officers check a man's ID card at a subway station in Beijing, July 29, 2014. VCG)