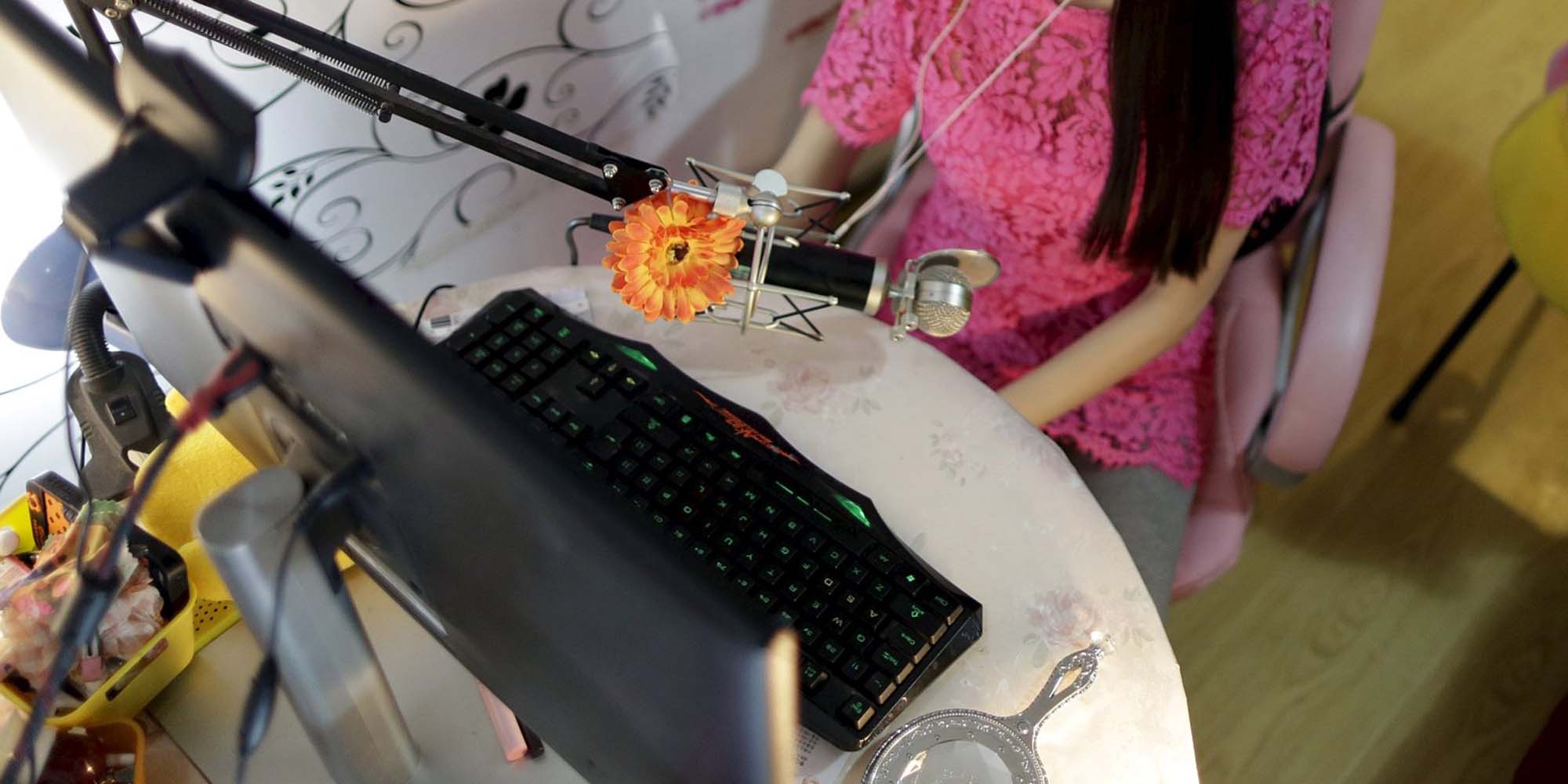 NEWS
Aural Sex: The Porn-Catching Program Listening for Online Lust
Alibaba's new porn-busting service converts speech to text and checks it against a database of licentious lexemes.
What's man-made, fluent in a dozen or so languages, and has a knack for identifying libidinous moans?
Introducing the Ali A.I. Voice Anti-Garbage Service, an innovation from tech giant Alibaba that uses voice-recognition technology to identify pornography.
The tool can detect pornographic content — which is illegal in China, if vaguely defined by law — spoken in numerous languages and dialects, including English, Japanese, Russian, Cantonese, Sichuanese, and Hunanese. The salacious sounds have nowhere to hide, as audio content can be monitored both on local files and during real-time playback.
The testing phase for the new service began on Aug. 20, and it is slated to be launched in September, according to state-run newspaper Science and Technology Daily. The program will be the latest addition to Alibaba's arsenal of porn-busting technologies used to identify sexual — or "yellow," to use the Chinese term — content in videos, images, and text.
An unnamed representative from Alibaba's security department told Science and Technology Daily that the program works by first converting audio into text, which it then checks against a database of tens of thousands of disallowed terms. Beyond key words and phrases, the program also scans for sounds that may be suspect. Just like a child, the source said, the technology needs to be "trained" to differentiate sounds — for example, by processing volumes of Cantonese TV dramas.
"You can think of it as a robot or a child," said the Alibaba employee. "It needs to be fed, trained, and taught until it acquires more capabilities."
The production and dissemination of pornography — defined as "publications, films, video and audio recordings, and images containing depictions of sexual acts" — is prohibited under China's criminal law, and offending parties can face fines or prison sentences depending on the severity of the case.
The new technology follows an uptick in the popularity of ASMR — or "autonomous sensory meridian responses." In June, the National Office Against Pornographic and Illegal Publications railed against "vulgar and pornographic" content masquerading as ASMR, which some netizens put on as background noise to relax or fall asleep to.
The move comes amid a wider campaign to clean up the Chinese internet in 2018. Also in June, representatives from several internet companies — including music-streaming service NetEase Music, video site Bilibili, online storage provider Baidu Cloud, and podcast app Qingting FM — were called to meetings with the anti-porn office, and were told to remove offending content from their platforms and strengthen oversight in the future.
Despite the official ban, an underground porn industry still exists in China, and surveys have shown that over 70 percent of men and a lower but rising percentage of women have viewed pornography in some form.
The thankless job of sifting through thousands of images for pornographic content — or the bulk of it at least — falls to "porn identifiers," a post held mostly by women who are married, in accordance with the job's requirements. But if their task falls to machines, as some media fear, they may find themselves squeezed out of a job.
Editor: David Paulk.
(Header image: A livestreamer broadcasts from her bedroom in Beijing, Feb. 10, 2015. Jason Lee/Reuters)