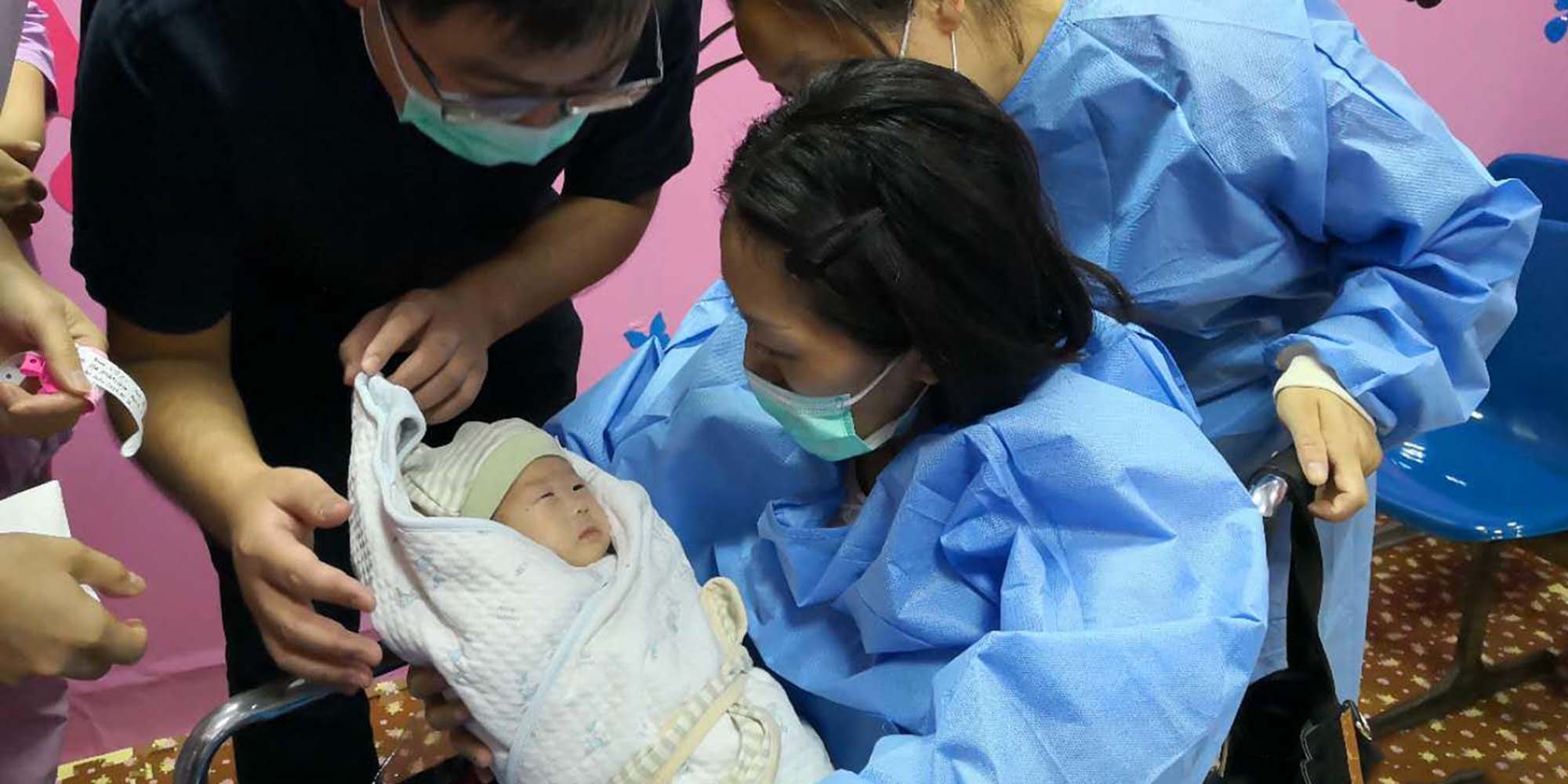 NEWS
After Risky Surgery, Doctors Urge Patients to Respect Science
Medical experts say woman with heart and lung conditions shouldn't have given birth, and shouldn't be encouraging others to follow her example.
The story of a writer in eastern China who underwent a risky yet ultimately successful lung transplant has attracted wide attention over the past week, prompting a cautionary statement from the hospital staff involved in her surgery.
Thousands of people on Chinese microblogging site Weibo have criticized the patient, Wu Meng, for encouraging those with similar conditions to conceive and give birth against doctors' advice. The 42-year-old author from Jiangsu province rose to fame in 2015 with a book chronicling her medical conditions, congenital heart disease and pulmonary hypertension, which together make pregnancy extremely risky for both the mother and her baby.
On Thursday, the surgery was the subject of intense scrutiny on Weibo, with many questioning the rationale behind Wu's decision. The hashtag "Celebrity Writer Insisted on Pregnancy Despite Doctors' Suggestions" has been used over 35 million times.
"I don't feel happy having completed this surgery," Chen Jingyu, the leader of the operation and the deputy head of Wuxi People's Hospital, wrote on Weibo. "This case is heavy for my team and the entire hospital. In the name of love [for the unborn baby], the patient 'kidnapped' the hospital and its doctors."
In April, when Wu was five months pregnant, she was rushed to the hospital with heart failure, and two months later doctors performed a C-section delivery with external cardiac and respiratory support. The doctors, however, had initially advised Wu to abort the pregnancy because of the potentially life-threatening birth complications tied to her condition. International guidelines recommend against pregnancy for such patients, or against carrying the fetus to term should pregnancy occur.
"If I can successfully deliver a child with this disease, at such an age, and survive, then why should others [in my situation] not get married and have children?" Wu said in a video interview before her delivery.
Chen, the surgeon, says these remarks are misguided — and though he called Wu's surgery the first of its kind in the world, he said he hopes it will be the last. On Friday, Wuxi People's Hospital published a statement describing how the doctors had painstakingly operated on a patient with congenital heart disease and pulmonary hypertension. They said the lung transplant on June 27 — 11 days after the C-section — was a rare success, since finding an organ donor usually takes more time: In 2016, there were 4,080 organ donations in China, but only 204 lung transplants.
The case's rising profile has prompted many medical practitioners to weigh in. Wang Yuedan, a professor of immunology at Peking University, told Science and Technology Daily on Friday that the Wuxi case should not be repeated because of the extreme risk associated with the surgery.
"In the patient's case, if an appropriate lung [donor] hadn't been found within 30 days, she would not have survived," Wang said. "[Despite the successful surgeries] risks remain for both the mother and the premature baby. It is against the spirit of science to gamble with one's life."
Editor: Bibek Bhandari.
(Header image: Wu Meng holds her newborn baby at Wuxi People' s Hospital in Wuxi, Jiangsu province. From physician Chen Jingyu's Weibo account)