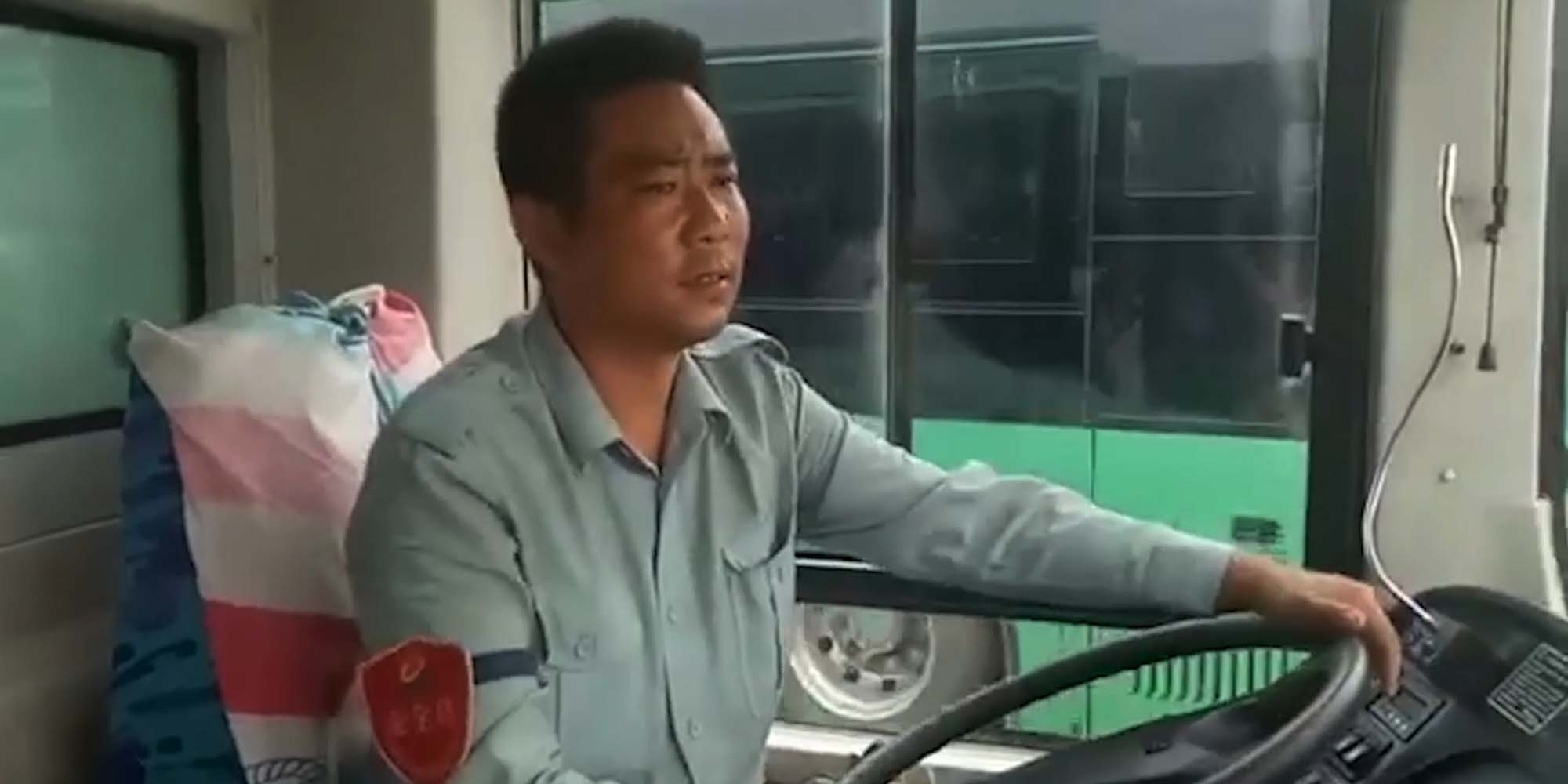 NEWS
Henan 'Love Bus' Helps Commuters Commit
Over the past decade, one bus driver's matchmaking efforts have led to 23 marriages.
Yun Xi makes a living cruising busy city streets. For the Zhengzhou resident, mid-August is one of the busiest times of the year — not because of traffic, but because of Chinese Valentine's Day. This year, the full-time bus driver and part-time matchmaker hopes to build on his success of having paired up 23 now-married couples.
The inside of Yun's bus has a distinctive appearance: It's covered in dozens of printed-and-pasted dating profiles of lonely hearts who trust in his prowess for pairing. Along with the profiles is a QR code that passengers can scan to join a group on social app WeChat aimed at singles based in Zhengzhou or elsewhere in central Henan province. On major holidays, Yun organizes social events — offline tinder boxes that he hopes will be conducive to sparks.
Yun told The Paper, Sixth Tone's sister publication, that his labor of love was inspired by his father — a matchmaker by trade in his rural hometown — and by the din of passengers' conversations that envelope him every day. He would overhear older and middle-aged couples badgering their adult children about settling down, the latter sometimes refusing to continue the conversation until their parents moved on to a more innocuous subject. With a route that bypasses plenty of office buildings and shopping malls, there is no shortage of young singles on Yun's bus.
Though Yun made his first pairing in 2008, one of his most recent successes was in 2016: a long-distance romance between an ethnic Chinese living in Singapore and a medical student in Henan. When the two got married, they invited Yun to their wedding, but he was too busy to attend.
The same year, Yun created the singles' chat group. Online, people share their personal information and exchange messages that range from flirtatious to shy. Offline, Yun organizes mixers on Chinese Valentine's Day (this year, Aug. 17), Western Valentine's Day (Feb. 14), Singles' Day (Nov. 11), and May 20 — a special date in China because, when said in Mandarin, it sounds similar to the phrase "I love you." As these romance-themed holidays approach, more and more passengers submit dating profiles, which Yun dutifully posts in his bus — which effectively doubles as a marriage market in microcosm.
In the past two years, local businesses have even begun sponsoring some of the singles' group's social events. Once, a matchmaking agency even contacted Yun to inquire about purchasing his passengers' dating profiles. The bus driver declined the peculiar proposition.
To the annoyance of China's unmarried young people, many traditional-minded elders — and even the Communist Youth League — show an inordinate interest in matchmaking. In the past few years, some efforts to pair people together have begun targeting specific groups, including people with disabilities, the LGBT community, and senior citizens.
As for Yun the bus driver, his passengers have taken to affectionately referring to him as "Yue Lao" — the god of marriage in Chinese mythology, and a name that literally means "old man under the moon." According to legend, on the seventh day of the seventh lunar month, the names of all the world's lonely hearts appear on a lengthy list, and Yue Lao matches people together based on their interests and personalities. That day became what is now known as Chinese Valentine's Day.
Like his mythological kindred spirit, Yun the bus driver is also busy in the run-up to this special day. He's refurbishing his bus and posting more dating profiles, along with wedding photos of happy couples who met through his matchmaking.
"Given the common area this bus provides, I hope I can help more single passengers find partners," Yun said. "When I see them going from two individuals to one couple, it's sweeter than drinking honey."
Editor: David Paulk.
(Header image: Full-time bus driver and part-time matchmaker Yun Xi in Zhengzhou, Henan province, 2018. Xie Yunan and Qiu Xiaofen for Sixth Tone)