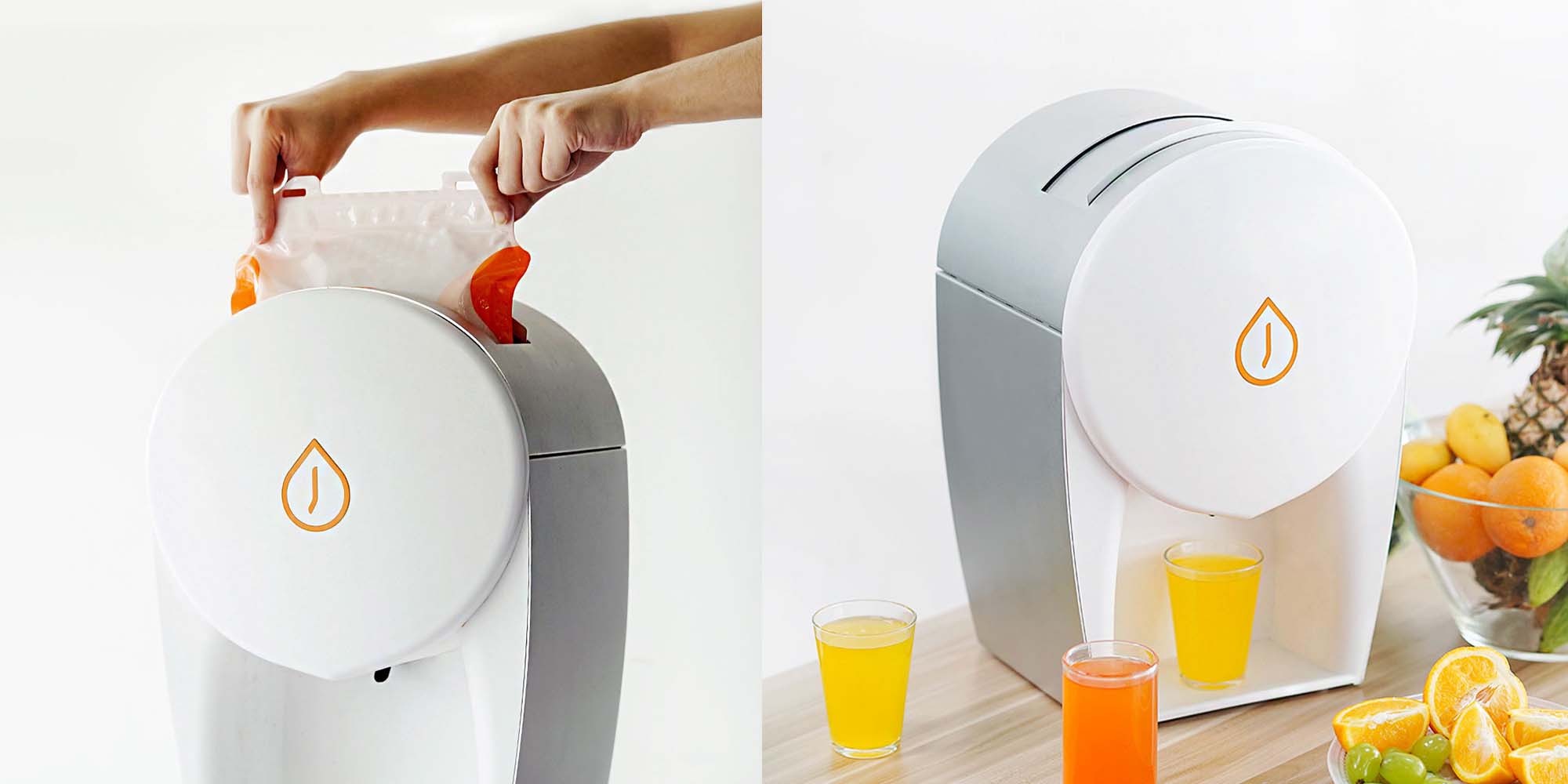 NEWS
Chinese Juicer Brand in Fresh Squeeze
Cold-press company insists there are major differences between its product and the one created by a now-defunct U.S. counterpart.
A Chinese juicer brand is facing claims that its ideas aren't especially fresh — for the second time.
Shanghai-based Julavie launched its crowdfunding campaign on smartphone company Xiaomi's e-commerce website last Thursday. The company promises that its 1,999-yuan ($290) machine can deliver freshly squeezed cold-press juice in 36 seconds, without the hassle of sticky hands: Health-conscious, time-poor consumers need only insert whole fruits and vegetables and press a button. By Tuesday morning, Julavie — which launched in 2017 and retails in countries such as the U.K., the U.S., and China — had raised over 615,000 yuan.
But the campaign also raised eyebrows at Chinese media outlets, which were quick to point out Julavie's uncanny resemblance to Juicero, a once-high-flying startup based in Silicon Valley.
Two years ago, Juicero's internet-connected juicer was attracting huge levels of funding from deep-pocketed investors like Google's parent company, Alphabet, and gaining plenty of big-name support from the likes of Justin Timberlake, Oprah Winfrey, and Ivanka Trump. But consumers got the pip last year after a Bloomberg article found that juice hand-squeezed from the company's $5 to $7 packets was indistinguishable from juice squeezed from the packets by the $400 device.
This is not the first time Juicero and Julavie have been compared. In April 2017, Juicero took iTaste — the company behind Julavie, which was then called Juisir — to court in the United States for patent infringement. But before the court could solve the dispute, Juicero found itself embroiled in the Bloomberg article fallout. Although Juicero sliced the price of its machines to $200, this couldn't keep it from eventually suspending its operations in September of last year. With Juicero in limbo, the lawsuit faltered.
At first glance, the two products do share some similarities. They're both clunky machines with sleek, minimalist finishes. They both allow users to insert ingredient bags from which juice is sluiced. They even share similar marketing strategies, as both companies described the force of their machines in terms of how many Tesla cars they could lift, according to Chinese technology news website PingWest.
But iTaste's CEO Leo Chen says there's a major difference between the brands — namely, the use of the prepackaged bags of fruit that made Juicero a laughingstock last year. "Our business model and user experience are different, although both companies' products include bags and a compression system," Chen told Sixth Tone. He explained that while the prepackaged bags are essential for Juicero users, Julavie's prepackaged fruit bags are optional. Instead, Julavie allows users to put any ingredients into its bags — even whole fruits — since its compressor can apply double the force of Juicero's.
"We did realize that we borrowed their marketing language, so we changed it," Chen admitted. "But just because both products share a similar design doesn't mean we copied from Juicero. A lot of coffee machines look like this."
Editor: Julia Hollingsworth.
(Header image: Promotional photos of Chinese brand Julavie's juice-making product, which shares similarities with failed Silicon Valley startup Juicero. From Julavie's Xiaomi fundraising page)