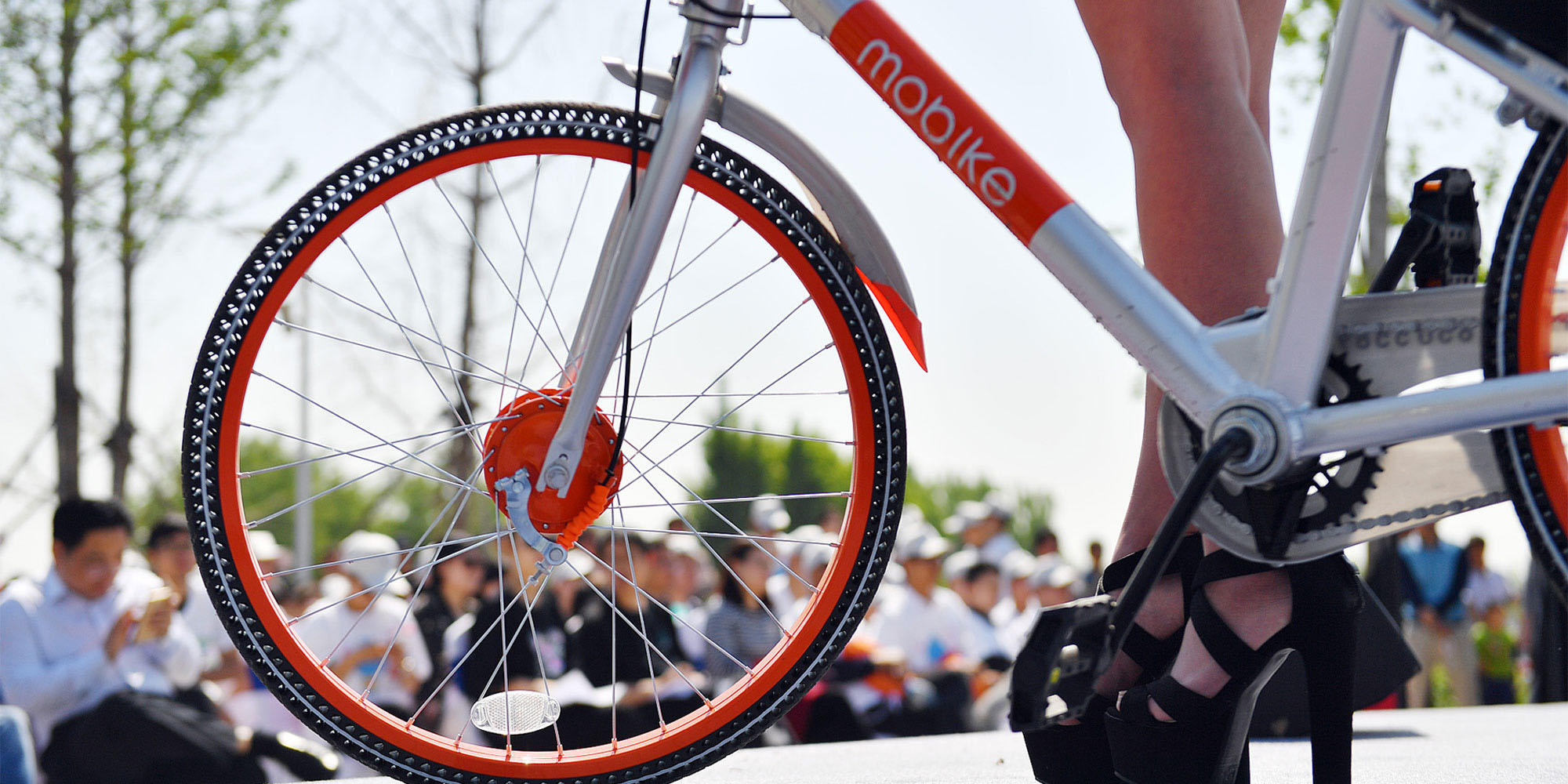 NEWS
Mobike Suspends Executive Over Sexual Harassment Claims
Accusations against an employee at top Chinese bike-sharing company come amid #MeToo's growing presence in the country.
Mobike, one of China's bike-sharing titans, has suspended a male manager after he was accused of sexually harassing three female employees.
It's the latest in a series of sexual harassment claims recently aired on Chinese social media.
On Thursday, screenshots of a letter from an anonymous Mobike engineer detailing sexual harassment by her superior began circulating on the internet.
According to the letter, the engineer joined Mobike in August 2017 as part of the app's front-end division. She claims her manager sexually harassed her and two other female employees, and "used his power to oppress those who acted against his will." The manager was named in the letter, but Sixth Tone has withheld his name as he could not be contacted for comment.
The writer posted several screenshots of her WeChat text history with her manager, in which he asked her to send him selfies, deliver meals to his place during the weekends, and meet at midnight. If she didn't follow his orders, he would criticize her work.
The writer claimed her manager hired female employees he was interested in romantically, and noted that it was no coincidence that over half of the employees in her division were women. The manager, who is married with a young son, allegedly began persistently pursuing a romantic relationship with another employee. After she rejected his advances, he bullied her and failed to assign her work, leading to her resignation.
"We think of Mobike as an enterprise full of positive, youthful spirits, with a sense of social responsibility," the anonymous author wrote. "[The manager's] unethical and unprofessional behavior has harmed Mobike's corporate image and workplace atmosphere, and is harmful to the team's work efficiency and future development." The writer added that she and other female employees considered overlooking his behavior, but eventually decided to make a stand in the hopes that Mobike would pay attention.
In response to the sexual harassment allegations, Mobike told Sixth Tone that it set up a special committee to launch a full investigation immediately after receiving the report of misconduct. "The employee who the complaint was about has been temporarily suspended, pending further investigation," a Mobike spokesperson told Sixth Tone in a written statement on Thursday. The spokesperson declined to comment further.
On Thursday afternoon, searches involving the keyword "Mobike" spiked on microblogging platform Weibo, with relevant topics and hashtags viewed over 1 million times. "Not every employee has the courage to stand up after being harassed," reads a comment below one Weibo post of the letter. "If it could happen in such a big company, how pitiful would the situation be in those smaller companies?"
It's not the first time this year that China's tech industry has attracted criticism over the way female employees are treated. In April, media reported that top tech firms Alibaba, Tencent, and Baidu had posted job ads specifically aimed at luring men.
Editor: Julia Hollingsworth.
(Header Image: Shang Lang/VCG)