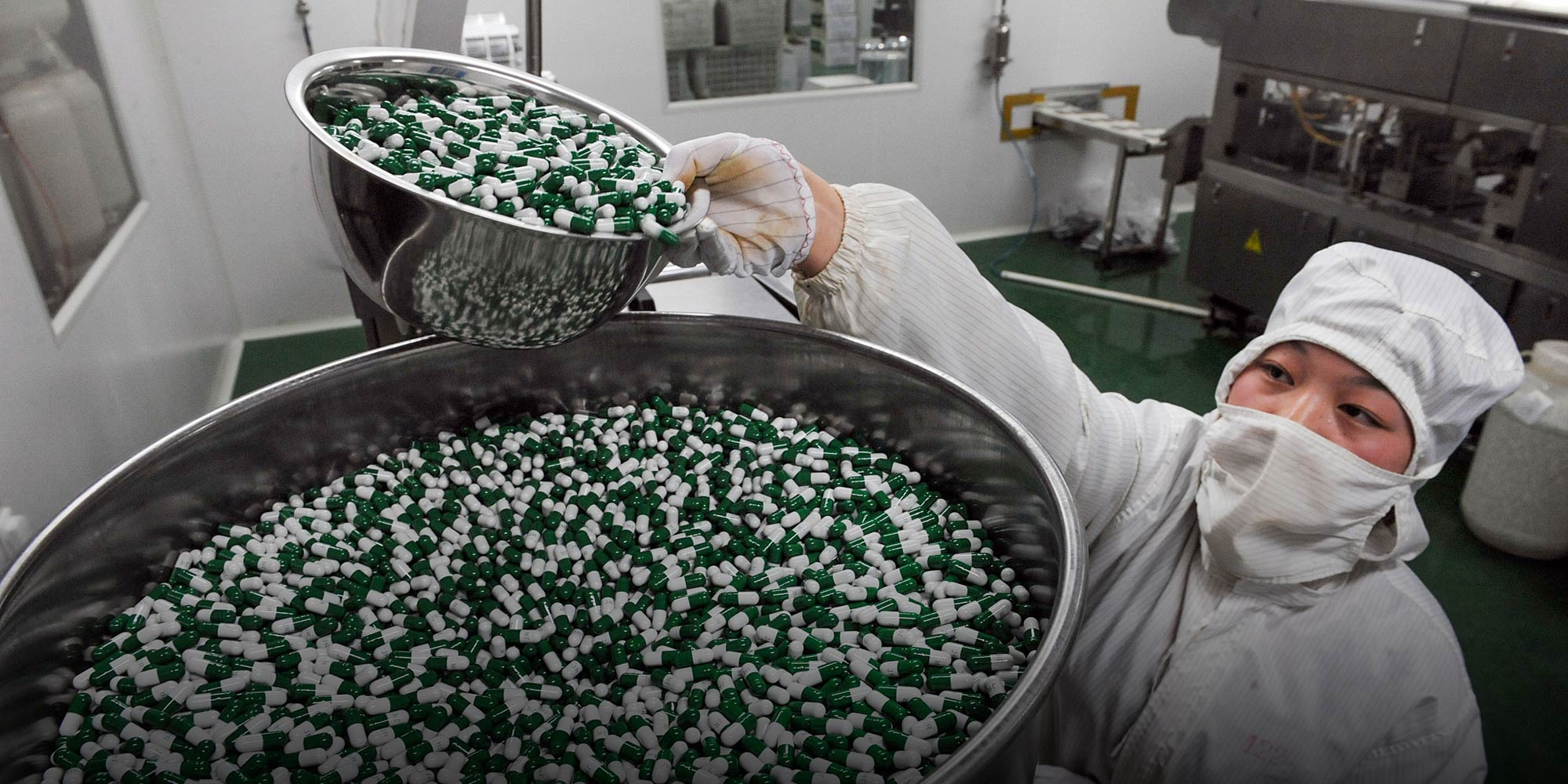 NEWS
Drug Companies Halt Production Over Rising Ingredient Costs
Despite efforts to end monopolies, China's drug shortages are as big a problem as ever.
Soaring prices of drug ingredients are forcing many Chinese pharmaceutical companies to slash, or completely halt, production of certain drugs.
The issue — which has many industry insiders worried — was first highlighted in July, when Liaoning province in northeastern China publicly acknowledged a looming medical crisis, and it attracted national attention on Tuesday after an investigation by Zhejiang-based media outlet Qianjiang Evening News. In a statement dated July 23, the Liaoning government's procurement center said that there was a shortage of 42 types of drugs whose manufacturers have been unable to purchase active pharmaceutical ingredients (APIs), due to either high prices or low supply.
An employee at a Beijing pharmaceutical company told Sixth Tone that rising API prices have had a significant impact on drug production. The employee — who spoke on condition of anonymity because of the sensitivity of the issue — said that lately, his company had reduced its production of drugs like nitroglycerin, which is used to keep blood pressure low during surgery, and occasionally to treat congestive heart failure and chest pain. Nitroglycerin is just one of many drugs the Liaoning government says is in short supply.
"API prices have soared in the past two or three years," the employee said. "Because of these rising costs, we have had to stop production of several drugs."
Time and again, China's patients and public health sector have borne the brunt of the country's drug shortages. Last August, Sixth Tone reported on the shortage of a critical leukemia drug that was traced back to a sudden halt in production because one of the producer's ingredients had been compromised. Three months later, in November, China's economic regulator issued a guideline admonishing the market's biggest players against pricing drugs too high, scooping up rare ingredients on the cheap, or attempting to sway the market in their favor.
However, some companies say the problem is far from being solved. A manager at a pharmaceutical company in eastern China's Zhejiang province told Qianjiang Evening News that a small cabal of dealers are monopolizing API sales. As a result, the API for one anti-allergy drug the company manufactures has increased by more than 58 times, from 400 yuan to 23,300 yuan ($60 to $3,400) per kilogram, in just a month's time. Another ingredient, phenol, which is used in disinfectants, has increased nearly a hundredfold: It now sells for 23,000 yuan per kilogram, up from 230 yuan, the same article stated. Sixth Tone was unable to independently verify the reported price increases.
Shi Lichen, the founder of Dingchen Pharmaceutical Management Consulting in Beijing, attributes the rising cost of drugs and APIs to the progressively higher environmental standards manufacturers are obliged to follow. However, he told Sixth Tone that this cannot be the only reason suppliers are hiking up product prices to such an extent: The API sales monopoly, he added, is an open secret, and persists thanks to scant supervision and paltry punishments.
"Rising API prices will inevitably lead to increases in drug prices," Shi said. "Eventually, this will only hurt the national health insurance fund and the patients."
Editor: Bibek Bhandari.
(Header image: A worker weighs pills at a pharmaceutical factory in Bozhou, Anhui province, April 8, 2013. Zhang Yanlin/VCG)