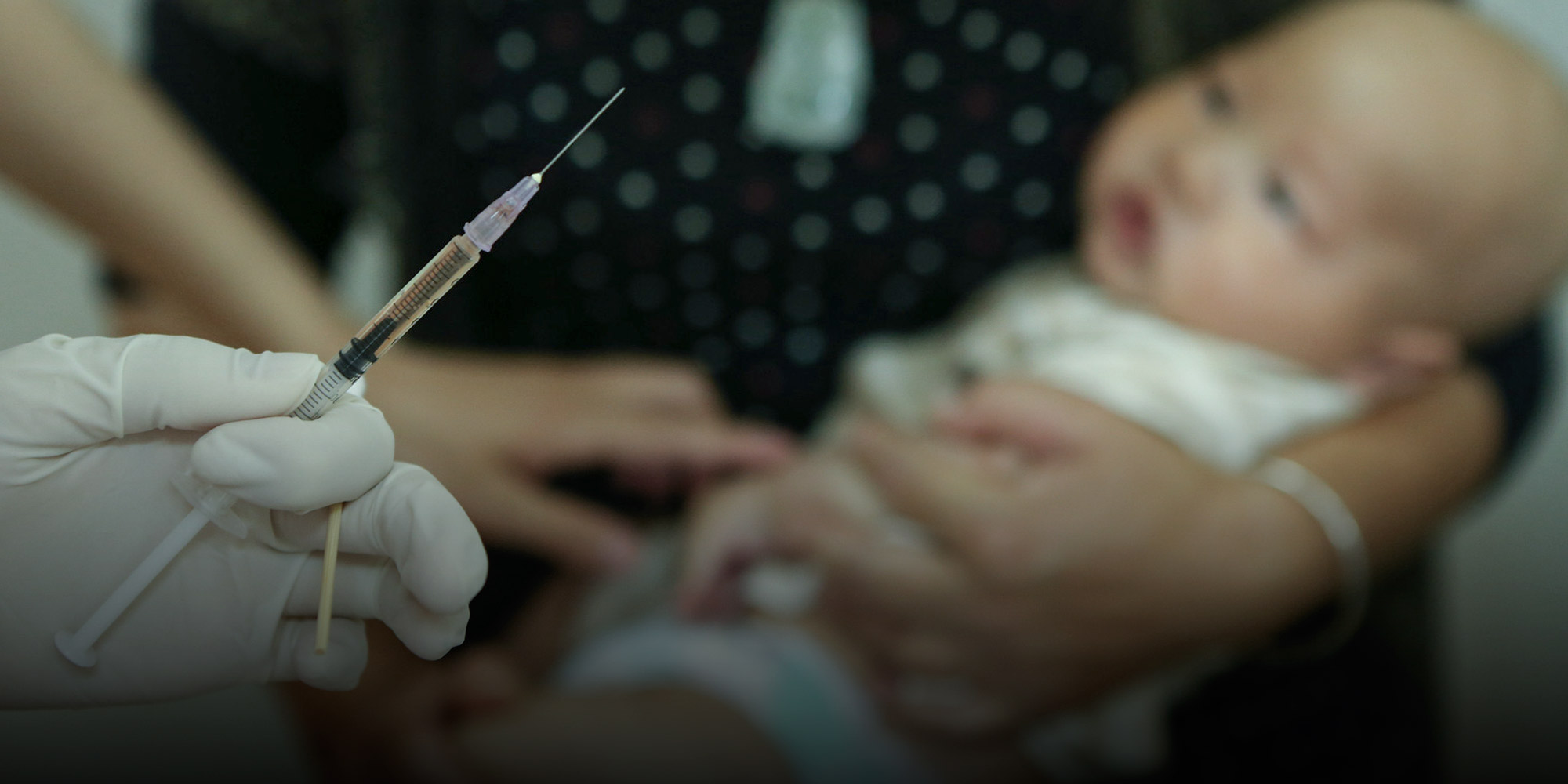 NEWS
Chinese Health Authority Investigates New Expired Vaccine Claims
City government in Shaanxi dismissed parents' allegations that their children received faulty shots.
China's central health authority is investigating a case in Shaanxi following accusations that children in the northwestern province may have been inoculated with expired vaccines.
The National Health Commission announced Sunday that it had dispatched a team of experts to the city of Shangluo after a WeMedia article published on Friday shared testimonies from several parents who alleged that some of the vaccines used on their children were past their expiration dates. However, the local government and drug administration maintain that none of the vaccines mentioned in the article were expired.
Since last month's substandard vaccine scandal sent the country into a panic, Chinese people have been on high alert. E-commerce giant Alibaba recently introduced a feature on its mobile payment app Alipay that allows users to check vaccine information: By typing in the product number printed in their vaccination log, they can see the expiration date and check it against the injection date stamped in the booklet, and see if that particular vaccine was part of a problematic batch.
In Shangluo, parents reported that vaccines for MMR (measles, mumps, rubella), DTP (diphtheria, tetanus, pertussis), and meningococcal diseases showed up as expired when checked using the new Alipay function. All three are mandatory immunizations provided free of charge by the government.
Municipal authorities said that all of the vaccines referenced in the article were within their use-by ranges but did not directly address the reported date discrepancies. Several parents said that their children had been injected with expired vaccines between 2015 and 2018, and one child allegedly received an injection that was seven months past its expiration date.
When contacted by Sixth Tone on Monday, Shangluo's food and drug administration declined to comment on the case. A staff member at the city government office who refused to give her name said that officials and medical experts are currently investigating the case, and that more information will be made public when it becomes available.
According to the World Health Organization, improperly stored or expired vaccines are not harmful if injected. However, Wang Yuedan, a professor of immunology at Peking University, told Sixth Tone that expired vaccines may not confer immunity as intended, and those who were injected with the faulty vaccines should be tested and receive another inoculation if necessary.
"Medically speaking, expired vaccines are less effective," said Wang, "and thus may not provide enough protection [for children]."
Editor: Bibek Bhandari.
(Header image: An infant is about to be inoculated at a hospital in Shanghai, May 31, 2016. Wang Yadong/IC)