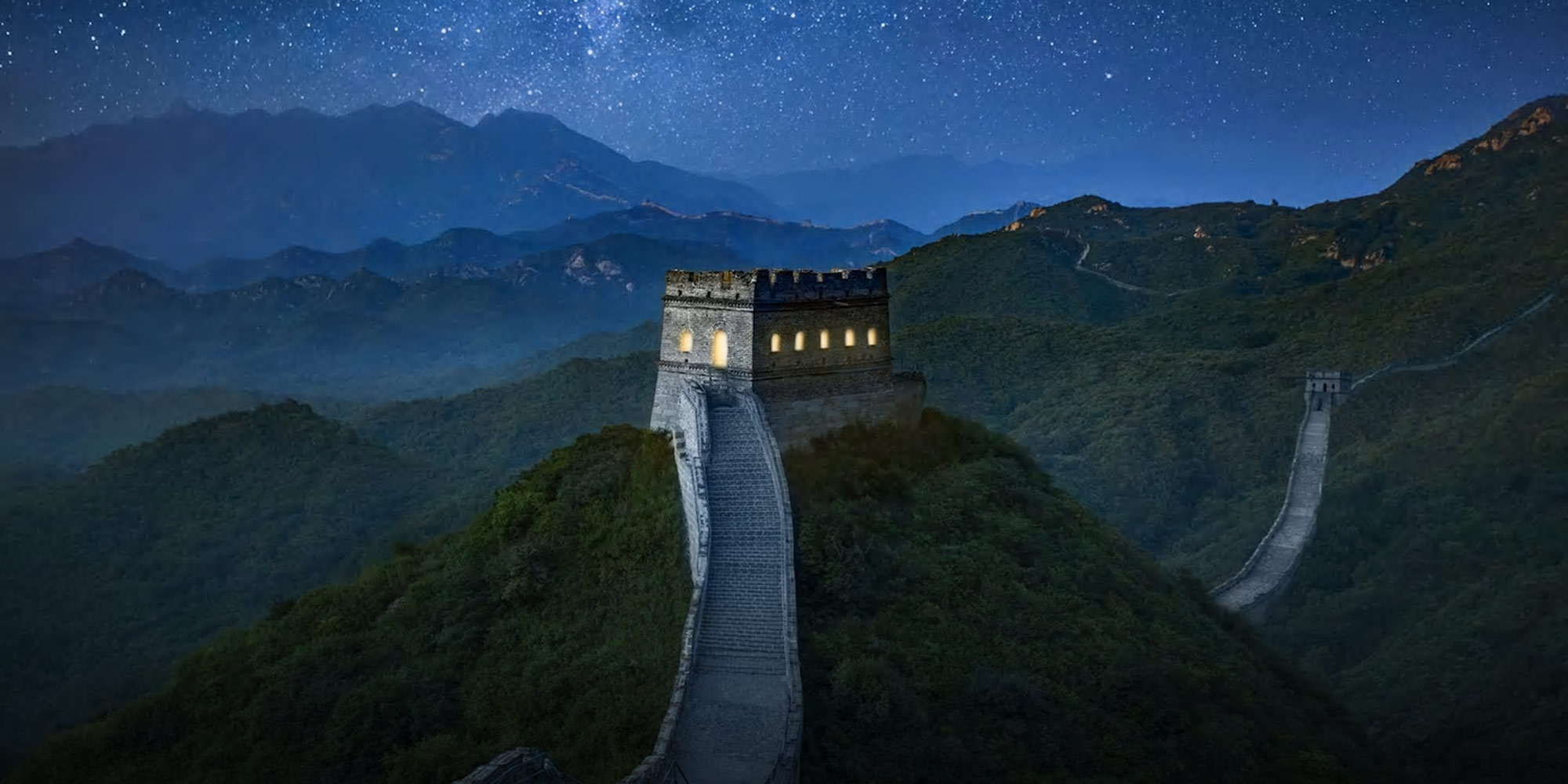 NEWS
Netizens Divided Over Airbnb's Great Wall Promotion
Many Chinese worry event that claims to promote cultural heritage conservation may do more harm than good.
Airbnb has ruffled feathers in China with its latest "Night At" promotion, which will send eight people to stay in a fully furnished tower along the Great Wall on the outskirts of Beijing.
The company announced Thursday that four winners will be chosen and allowed to invite one companion each for a night's stay in one of the wall's many towers, which will be temporarily converted into a luxurious living space.
The vacation package includes a short hike to the accommodation, a multi-course dinner showcasing Chinese culinary traditions, a musical performance, and a calligraphy lesson. Residents in 11 of Airbnb's largest markets are eligible to apply until Aug. 11, and assigned one of four nights in early September.
"Hi, I am the Great Wall of China," reads the official event page. "I look forward to welcoming you to my place. I have so much to show you, my honored guests."
Though some Chinese netizens view a night on the wall as a creative way to highlight the country's rich cultural heritage, others are worried that the promotion — which invites guests "to learn about the conservation effort of The Great Wall" — may do more harm than good.
"[What about] water, electricity, and safety issues?" asked one user on microblogging platform Weibo. "If people live there, it will wear down the wall, hastening the degredation of our heritage. Why does this have to be at the Great Wall?"
Airbnb's post announcing the promotion has been retweeted over 11,000 times on Weibo. Debate continued over the weekend, with domestic media reports weighing in on both sides. According to a Yanqing District cultural commission official interviewed by the Beijing Morning Post, the promotion is a joint initiative from Airbnb and Beijing Badaling Tourism Development Co. Ltd., a state-owned enterprise.
In response to netizens' critical comments, Airbnb said that the purpose of the promotion is to protect one of China's most iconic cultural heritages. The company added that it will invite Great Wall conservation experts to collaborate with the campaign.
In June, a national conference emphasized the importance of preserving China's most ancient tourist destinations. "Protection must be the premise for any activity on the Great Wall," Gu Yucai, deputy head of the State Administration of Cultural Heritage, said at the conference.
According to China's regulations on Great Wall protection, holding exhibitions that may cause damage, installing facilities unrelated to conservation, and organizing events at sites not designated for tourists are prohibited, and violators can be fined up to 500,000 yuan ($73,000).
Editor: David Paulk.
(Header image: The tower on the Great Wall where the eight guests will stay as part of Airbnb's latest 'Night At' promotion. From Airbnb's website)