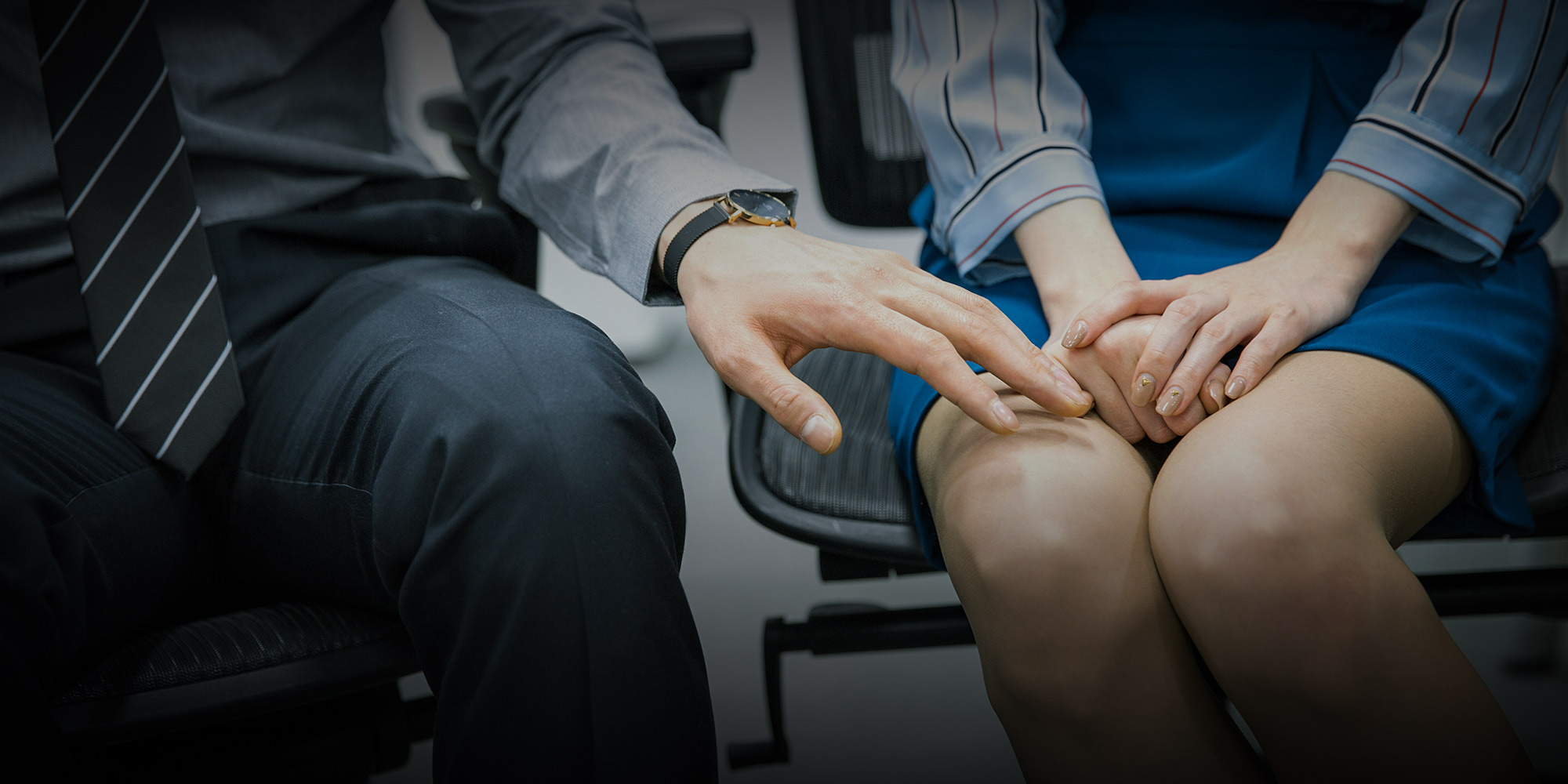 NEWS
Veteran Journalist Zhang Wen Denies Rape Allegation
Accuser says prominent public intellectual threatened to use his influence to silence her.
This article has been updated with additional information.
A rape accusation against veteran journalist Zhang Wen has sent shockwaves through China's media sector, though he claims the encounter was consensual.
In an anonymous letter published early Wednesday morning, a woman said that Zhang raped her in May. The next day, she wrote, Zhang visited her and said: "You will never get away from being my woman … I have slept with over 100 girls … I have been a journalist for over a decade, and I know countless people in the industry."
Zhang is a prominent public intellectual who has worked at influential Chinese outlets such as China Newsweek. He has also written for international publications like The Guardian, which describes him as "a leading Chinese media commentator."
As the anonymous letter circulated widely on Chinese social media platforms such as WeChat and Weibo, Zhang soon denied the accusations, posting a statement from his lawyer to his WeChat Moments at 11:30 a.m. In the statement, his attorney identifies the accuser as a Beijing-based lawyer and says that she is damaging Zhang's reputation through trial by internet. Zhang will defend his rights through a legal process, the lawyer adds.
When Sixth Tone asked Zhang about his contact with the woman, he responded by voice message, saying: "It's not convenient to reveal this at the moment, as it involves confidential details."
Sixth Tone could not reach the woman for an interview on Wednesday. According to her letter, she knew Zhang from a mutual friend's group chat, as Zhang was a close friend of her supervisor back when she was at university. On May 15, Zhang invited her to dinner along with some other friends. She says she felt dizzy after drinking, but when she was about to leave, Zhang hopped into the car he had hailed for her.
She hazily recalls that Zhang suggested a cup of tea to help her sober up. "He just seemed like any friendly senior I've met," she wrote. "I thought it was purely to sober up." But as soon as they entered the room, she said, he enveloped her and took off her underwear. Stunned, she begged him to let her go, but he continued. He only left after his wife called, she wrote.
The woman says that after consulting people in the legal field, she decided not to report the case to the police for fear of a breakdown during the investigation, as she was already distressed by the incident. However, she told some mutual friends about what had happened, which she says angered Zhang. She wrote that she had decided to make her story public after seeing other sexual harassment allegations in the news.
Earlier this week, Lei Chuang, a prominent activist for the rights of hepatitis B carriers, was accused of raping a university student during a volunteer trip. Lei initially admitted to the assault and apologized, before later claiming that the relationship had been consensual. As awareness of sexual violence grows worldwide, countless stories have aired in China, with accusations in every profession and sector, especially higher education.
By Wednesday evening, six other women hadcome forward saying that Zhang had sexually harassed them. Both writer Jiang Fangzhou and journalist Yi Xiaohe said online that Zhang had touched their laps when they sat beside him in professional settings.
In a second statement released on Wednesday evening, Zhang admitted to having sex with the woman on May 15 but said that it was consensual. "She used to tell me that she had many boyfriends back in university. One of them was her teacher who was married and was willing to get divorced to marry her," he wrote, adding that the woman would send him photos that made his imagination run wild.
On May 16, he wrote, they met again for a late-night snack but had an argument after he laughed at her for her relationship with a married man. Although they agreed to no further contact, Zhang wrote, the woman threatened to damage his reputation and to report him to the U.S. embassy as his child was applying to study abroad.
As for the accusations from Jiang and Yi, Zhang said that it was normal for people in the media sector to hug and kiss each other after drinking. He added that he knew them well. "Jiang Fangzhou, she's been single all this time but she has several boyfriends; Yi Xiaohe, she's divorced and often shows up at gatherings where there's drinking," wrote Zhang.
The statement quickly attracted criticism online from people who said that Zhang was trying to excuse his conduct by slut-shaming the victims. "Is it your fault if you get divorced? Is it your fault if you have several boyfriends? This really updated my knowledge. Trash," one person commented on Weibo.
The news has shaken the media sector. In May, the Beijing bureau chief of the Los Angeles Times was suspended over sexual misconduct, but it has been some time since any reports of sexual harassment at domestic media outlets have surfaced. In 2016, the story of how a Southern Daily reporter allegedly raped an intern and tried to silence her with cash made national headlines — but though the reporter was arrested, police later released him on the grounds of insufficient evidence.
"As an adult and a lawyer, if you believe you were sexually assaulted, the first thing you should do is go to the police station, not tell everyone on WeChat and Weibo," said Zhang's lawyer's statement.
In an interview with The Beijing News, the accuser said that she was hesitant to report the incident to the police because she felt there was little chance of justice, even though she had kept some evidence, including the underwear she wore that night. She added that she was worried her identity would be revealed once the police got involved.
"I want him to apologize," she told The Beijing News. "I want to reassure other women that they should not blame themselves when such things happen."
Editor: Qian Jinghua.
(Header image: Foodad/VCG)