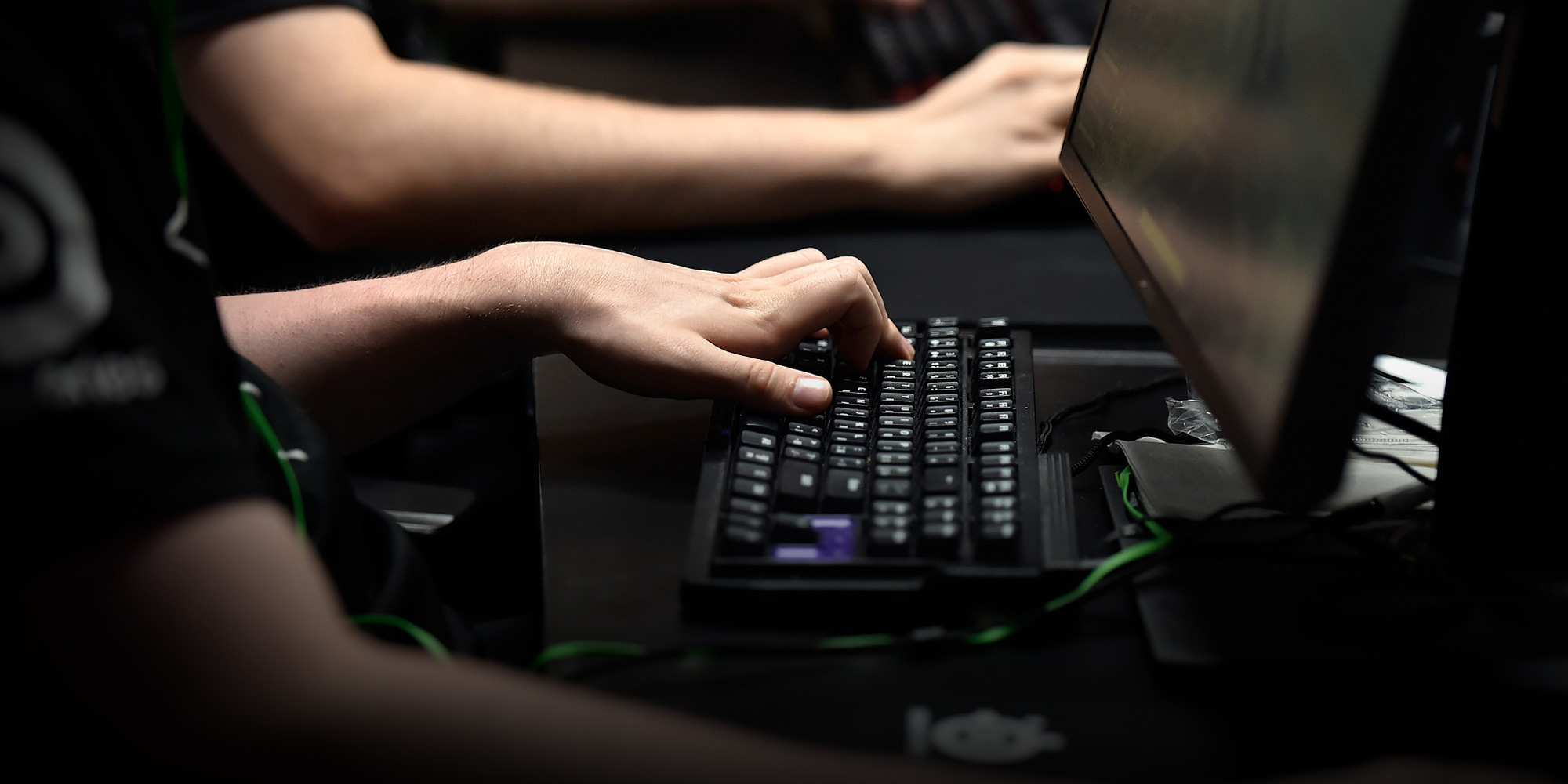 NEWS
Winners and Chicken Dinners: Inside a Shanghai Esports House
PUBG, OMG, and four gamers vying for $2 million in Berlin.
SHANGHAI — The big tournament in Berlin is getting closer for Zhang Jinhai and his teammates, but none of them have really read up on their destination. "I don't know much about Germany, I only heard the food there isn't good," says Zhang, an avowed foodie.
The PUBG Global Invitational kicks off Wednesday in Berlin. At stake is $2 million, and, in the eyes of many esports fans, national pride: Zhang's team, Oh My God (or OMG), is one of two representing China.
The squads compete in the hit battle royal game "PlayerUnknown's Battlegrounds," which has taken the gaming world by storm since its release last year, with some 50 million copies sold worldwide. Its premise is simple: Players parachute onto an island and fight each other to the death using any weapons they can lay their hands on, from machine guns to frying pans. The last player or team left alive wins.
In the weeks leading up to the competition, OMG's gamers — Zhang (in-game name: OMGxiaohaixxxx), Wang Yan (OMGsilentBT), Yao Hao (OMGlionkk), and Liao Liangguang (OMGxiaorong) — are going through their usual routines. Their lives are mostly confined to their apartment in suburban Shanghai, an office building that they call their "camp," and the five minutes in between. At noon, team coordinator Huang Wen calls Zhang and his teammates out of bed. They start their training at 2 p.m., break for dinner, and don't turn their computers off until well after midnight.
Their monthly salaries are around 10,000 yuan ($1,500), in line with what white-collar workers in the city earn. But added to that is income from livestreaming — the players all have thousands of online fans who sometimes show their appreciation with gifts — and the occasional tournament prize money. In June, OMG won the PUBG China Pro Invitational, which earned them 100,000 yuan per player and punched their ticket to Berlin.
OMG was founded in 2012. Its Shanghai camp — there's another in Chengdu, Sichuan province — is a three-story building that looks as though it was inspired by Star Trek. The main entrance is surrounded by four columns that are lit up for special occasions. Inside, beams of light shine upward, illuminating OMG's logo in the center of the ceiling. Around 25 salaried players have their own pods resembling pilots' cockpits from the sci-fi series.
For the four players on the Tier One PUBG team, aged 21 to 28, becoming professional gamers invariably involved convincing their families. When 23-year-old Liao told his parents, who are from the southern province of Guangdong, that he would soon be a professional esports gamer, they thought he was involved in a pyramid scheme. Yao, meanwhile, was studying at university but took a leave of absence to pursue his gaming career. He had to promise his parents that he would finish his education after he retires.
For now, the person taking on the parental duties is Huang, the team's 29-year-old coordinator. He schedules dental appointments, settles team quarrels, and oversees OMG's merchandise and marketing. There are also live-in housekeepers, all women of middle age, who clean the boys' rooms, wash their clothes, and arrange for their meals.
Fifty-five-year-old Zhang Fenglan cleans OMG's office, eking out a salary of 4,000 yuan a month. "I don't understand what these kids are doing," she tells Sixth Tone, "but they must be really smart. Their fingers move so fast!" After lunch, Zhang wipes down the table and asks, "Has everyone finished their meal?" But the boys are too busy discussing their new keyboards, mice, and mouse pads to notice. During her break, Zhang naps in one of the gaming chairs.
Unbeknownst to Zhang, China's gaming market is constantly growing. In the first quarter of 2018, the industry was valued at 64.3 billion yuan, a 6.5 percent increase from the prior quarter. OMG team coordinator Huang tells Sixth Tone that given the sector's rosy outlook, more parents are willing to accept their children playing video games for a living. And competing in international championships is seen as patriotic.
But the long hours at OMG's Shanghai camp can wear on the players' enthusiasm. Yao tells Sixth Tone that he enjoys playing for fun more than training: "Before, I played games for fun. Now, as a professional, I play games to win."
Editor: Kevin Schoenmakers.
(Header image: David J. Becker/Getty Images/VCG)