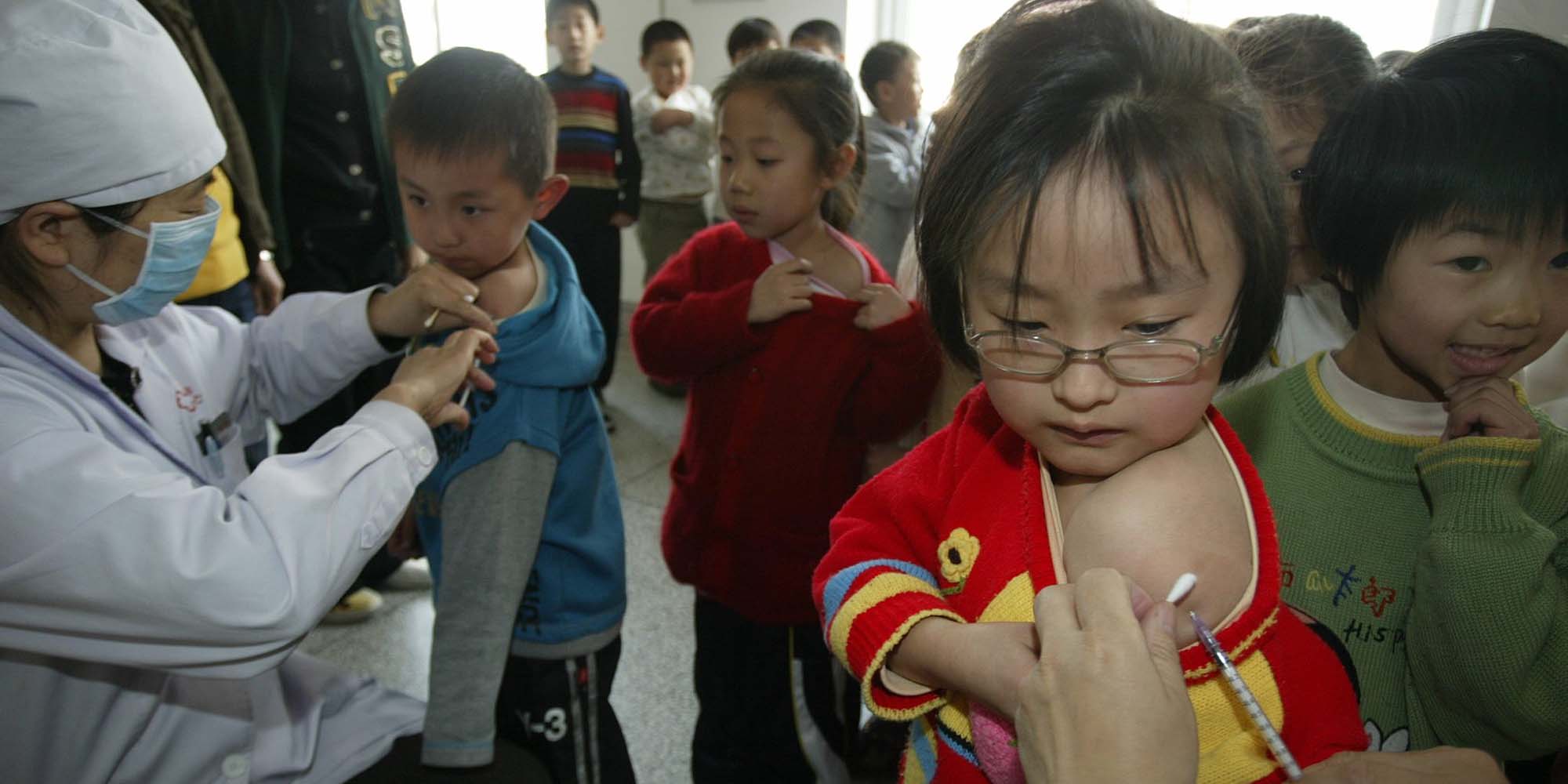 NEWS
China Panics Over Substandard Vaccine Scandal
Hundreds of thousands of respiratory infection vaccines went on the market without meeting national health standards.
This article has been updated with additional information.
The Chinese internet has erupted in outrage after a pharmaceutical company was found to have produced and sold hundreds of thousands of vaccines that did not meet national drug standards, Sixth Tone's sister publication The Paper reported Sunday.
"This vaccine case has broken the moral bottom line," Premier Li Keqiang said on Sunday. He instructed the State Council, China's cabinet, to dispatch inspectors immediately to investigate the matter. Li also stressed that apart from obvious law-breaking on the part of the company involved or its employees, any lesser misconduct or dereliction of duty would also be severely punished.
The crisis began on July 15, when the State Drug Administration (SDA) reprimanded Changchun Changsheng Life Sciences Ltd. — a pharmaceutical company based in northeastern Jilin province that specializes in vaccines — for falsifying production data for its rabies vaccine. Further details were not publicly disclosed. According to open records from Changchun Changsheng's parent company, which is listed on the Shenzhen stock exchange, a batch of the rabies vaccine named by the SDA was withheld from being sold on the market, and the company issued a recall.
On July 18, Changchun Changsheng landed in hotter water when the Changchun drug administration concluded from a nine-month investigation that the company should be fined for producing and selling another substandard vaccine.
According to an announcement from the Shenzhen stock exchange, 253,338 doses of baibaipo, a vaccine for preventing acute respiratory disease and tetanus, were found to be substandard. What's worse, the majority of these bad vaccines are currently on the Chinese drug market, and neither Changchun Changsheng nor the government has released any information about how taking the substandard vaccines could impact one's health.
State news agency Xinhua reported last year that 252,600 of the substandard vaccines were sent to coastal Shandong province. When Sixth Tone called the Shandong provincial drug administration on Sunday, a receptionist said that the bureau had assembled a special team to handle the matter. The team was holding meetings, he said, and would make an official announcement on Monday. Sixth Tone's calls to the bureau on Monday went unanswered.
The local drug administration ordered Changchun Changsheng to pay a 3.4 million yuan ($510,000) fine. "We are deeply ashamed," the company was quoted as saying in the stock exchange announcement, which added that the baibaipo production line had been shut down but made no mention of a possible recall.
On Sunday afternoon, Changchun Changsheng's website displayed a 404 page, and Sixth Tone's phone calls to a company contact number found through an online search went unanswered.
Changchun Changsheng's stock price closed at 14.50 yuan on Friday, having dropped the maximum 10 percent for each of the five consecutive weekdays, plunging 40 percent from its price of 24.55 yuan a week ago.
A WeMedia article published Saturday on social app WeChat stoked public outrage over the public health fiasco. "These vaccines they produced are being injected into you and your kids every day," read the article, which pointed out that the same powerful individuals who run Changchun Changsheng are also responsible, through their ownership of other companies, for producing a large proportion of the most widely used vaccines in China, including those for hepatitis B, chicken pox, and influenza.
The article was viewed over 100,000 times, the maximum number displayed by WeChat. By Sunday afternoon, it had been deleted. WeChat's mini-app for search data shows that there were 33 million searches for the word "vaccine" on Saturday — seven times more than on Friday.
"I will never choose domestically produced vaccines [for my baby]," commented one mother on microblog platform Weibo. "From the bottom of my heart, I don't trust them."
"If a vaccine company fakes data when delivering samples to national drug authorities, it's possible that it could get away with producing substandard products," Wang Yuedan, a professor of immunology at Peking University in Beijing, told Sixth Tone. Wang added that while the substandard vaccines probably wouldn't harm people, they might create a false sense of security by making recipients think they are inoculated against disease when they are in fact still vulnerable.
"The main reason [for this crisis] is slack regulation," wrote commentator Yang Yuze in an article for The Paper on Sunday. He added that the government has coddled domestic vaccine companies for too long in an effort to help them grow stronger. But instead of achieving this goal, Yang wrote, such companies are becoming more profit-driven as they "suck blood from consumers."
Correction: A previous version of this article reported the duration of the Changchun drug administration's investigation into the pharmaceutical company as one year. It lasted nine months.
Editor: David Paulk.
(Header image: Children wait to get a vaccination at a school in Dalian, Liaoning province, March 31, 2008. VCG)