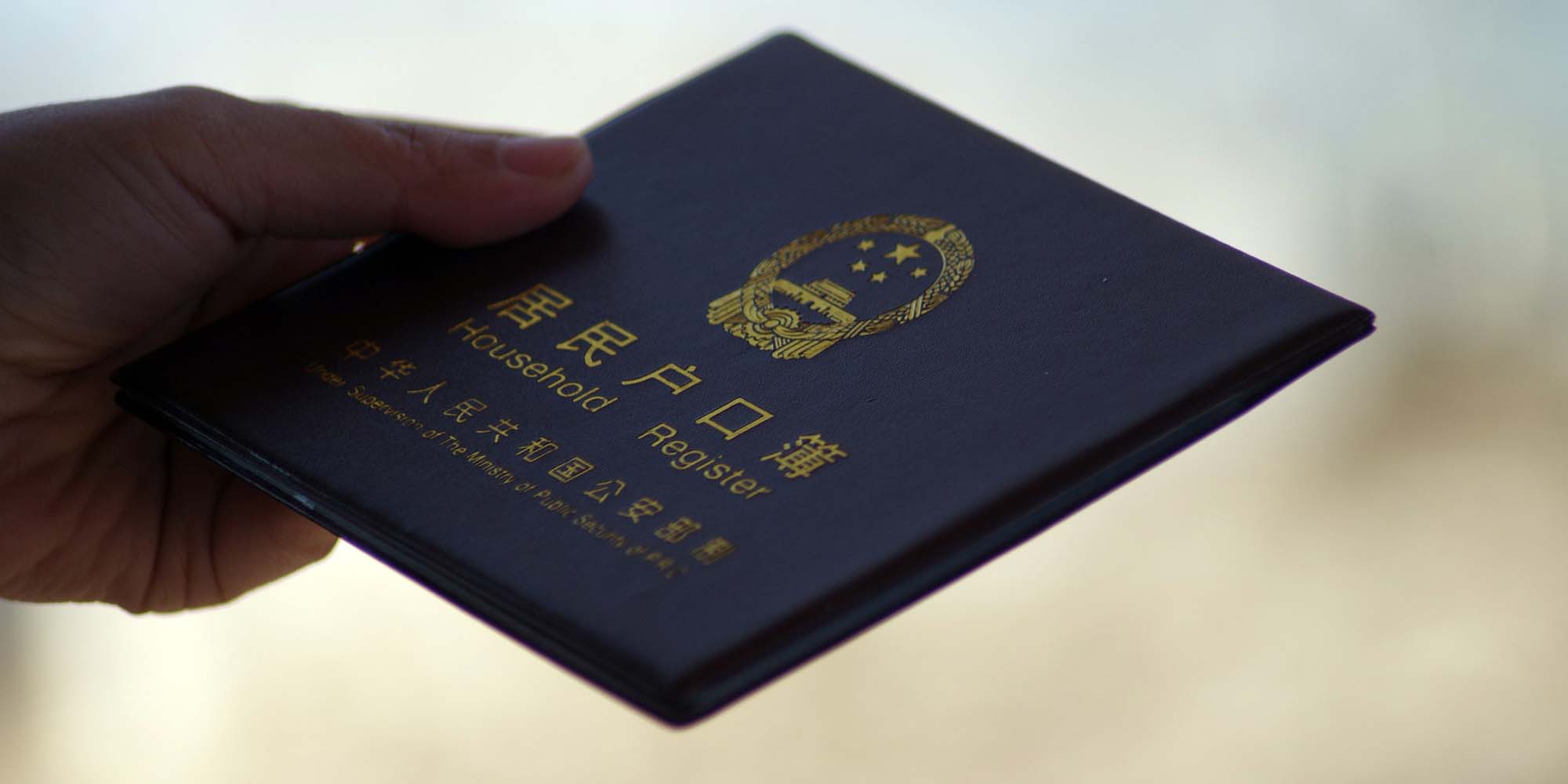 NEWS
Officer Sentenced to 10 Years for 'Hukou' Profiteering
Beijing cop pocketed $389,000 in bribes from people desperate for household registration in the capital.
A policeman who abused his position to help people register for Beijing residency papers has been sentenced to 10 years in prison, the Beijing Morning Post reported Monday.
Between 2002 and 2015, the Tongzhou District officer, surnamed Liu, reportedly received more than 2.6 million yuan ($389,000) in bribes from 19 people who did not meet the capital's application criteria for hukou — a form of household registration in China that comes with education, health care, and property entitlements. Liu successfully secured their hukou for a price and spent the earnings on himself and his lover, according to the newspaper's report.
Beijing has one of the strictest household registration policies in China, which often arouses heated debate. Without a local hukou, residents cannot take full advantage of public schools and hospitals, and the application requirements are rigorous. Recently, Beijing-based tech CEO Zhang Xiaolong made waves across Chinese social media with his post lashing out at municipal education regulations: Even as an educated, well-connected millionaire, he said, he could not get his daughter into a private school without going through the red tape of registering her as a resident.
According to Beijing Morning Post's report, police officer Liu confessed that with many years of experience dealing with the hukou system, he was familiar with the process and its loopholes, registering his clients through a university group hukou that he knew could evade attention.
Investigation into Liu's case started in August 2017. In addition to his prison sentence, the court fined him 300,000 yuan and demanded the return of his ill-gotten gains. Three people who bribed him have been sentenced to six years, one year, and two years in prison, respectively.
Chinese media have covered similar cases before: In 2016, a report said a police officer in Yanqing District was sentenced to four and a half years in prison after he helped 12 children from other provinces register for Beijing hukou.
Editor: Qian Jinghua.
(Header image: IC)