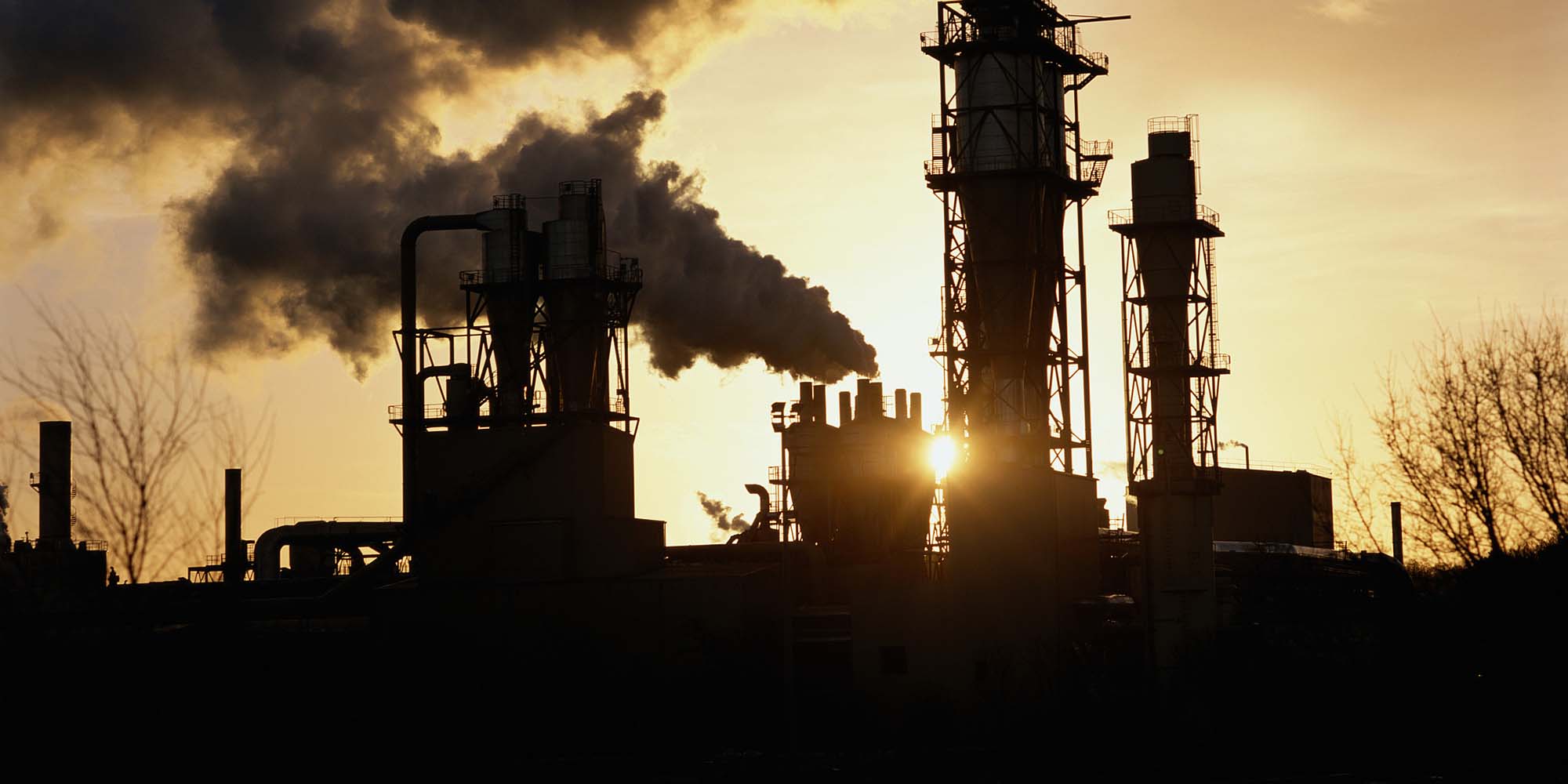 NEWS
Environmental Whistleblower Gets Prison Sentence
Chinese authorities confirmed industrial waste dumping in Henan, yet the man who reported it has been convicted of damaging the polluters' reputations.
A whistleblower has been sentenced to 17 months in prison for "disturbing market order" after reporting industrial pollution in central China's Henan province — even though provincial environmental protection authorities have confirmed that his accusations were true.
Zhang Wenqi was sentenced by the court of Wuzhi County onMonday on charges of fabricating facts and causing financial losses to three companies in the province, The Beijing News reportedTuesday. The public prosecutor brought forward the criminal case after the two paper companies and a technology company complained that Zhang's allegations had damaged their business reputations and caused substantial losses.
Zhang's defense lawyer, Wang Zhenyu, told Sixth Tone that he believes Zhang has been wrongly convicted given that his claims were verified in investigations by environmental authorities.
The story starts four years ago. Zhang, a salesman at a Shanghai-based biochemical technology company, is originally from Henan, and his employer was a major supplier of crystal violet lactone (CVL), a dye used in carbonless copying paper, to Henan Jianghe Paper Co. Ltd. in Wuzhi County.
In July 2014, Zhang found that Guangyuan Paper Co. Ltd. and Zhihui Science and Technology Co. Ltd. — two companies connected to Jianghe — were producing CVL without permission from the local industry and commerce authority. The exhaust fumes and solid waste from CVL production contain pollutants like ammonia and heavy metals that require treatment, but Zhang tipped off environmental authorities that he witnessed the companies simply burying the waste near the industrial park where all three companies are located.
In August 2014, the environmental protection bureau of Wuzhi County ordered the two companies to suspend production and apply for a chemical manufacturing permit. It also confirmed that the factory did not have facilities equipped to treat waste and prevent pollution. In May 2015, a national-level inspection team from the then-Ministry of Environmental Protection confirmed that the companies had dumped industrial waste, but refuted Zhang's allegations that they had manufactured CVL.
Unconvinced by the results of the investigation, Zhang continued to report the issue to environmental authorities from the county to national level as an anonymous private citizen. In June 2016, the Henan provincial environmental monitoring authority confirmed that the companies were manufacturing CVL and ordered that the production line be disassembled. The management of the three companies — Jianghe, Guangyuan, and Zhihui — and the county's environmental officials were held accountable for pollution and negligence.
Yet in March 2017, county police detained Zhang after Jianghe reported that his accusation had led to financial losses for the company. They also accused him of using a false identity for profit. "He didn't use his real identity because he wanted to protect himself," Zhang's elder brother, Zhang Xu, told Sixth Tone. "There was no evidence showing that he filed the reports for personal gain."
In a document submitted to the court, Jianghe claimed that the company lost an order valued at over 800,000 yuan ($120,000) because of Zhang's allegations. Defense lawyer Wang told Sixth Tone that the claim had not been independently verified by auditors as per due process.
Luo Gang, a manager at Zhang's company, told Sixth Tone that Zhang had taken the initiative to report the allegations when he witnessed the waste dumping. "He comes from Henan and felt indignant that the local government would tolerate this pollution," said Luo.
Online records show that Jianghe is a major taxpayer in Wuzhi County, with its annual production ranking in the top five nationwide for the paper industry. Although Jianghe denied in court hearings that it had any connection to the other two companies, its company profile on business data platform TianYanCha shows that the chairman of Zhihui is a major shareholder, with a 20.77 percent stake.
National-level environmental authorities also published a notice in August 2016 stating that a factory belonging to Jianghe and located at the same address as Guangyuan was producing chemical products without permission.
Jianghe did not reply to Sixth Tone's inquiry by the time of publication, and when a Sixth Tone reporter contacted Zhihui, an employee denied the company's connection to Jianghe before hanging up. Calls to Guangyuan went unanswered.
In addition to the prison sentence, the Wuzhi County court fined Zhang 10,000 yuan. He said he would appeal the conviction.
Such cases worry conservationists. "Criminal punishment of whistleblowers will discourage environmental volunteers," Wang Wenyong, a legal advisor at the Beijing-based NGO China Biodiversity Conservation and Green Development Foundation (CBCGDF), told Sixth Tone.
In March, Lei Ping, a full-time volunteer at CBCGDF, was detained for 10 days by police in southern China's Guangdong province after she exposed illegal mining and water pollution at two quarries close to a national-level conservation area. The police said Lei disseminated rumors online. In May, after the case had drawn widespread public attention, police expunged her detention record.
Editor: Qian Jinghua.
(Header image: Photographer's Choice/VCG)