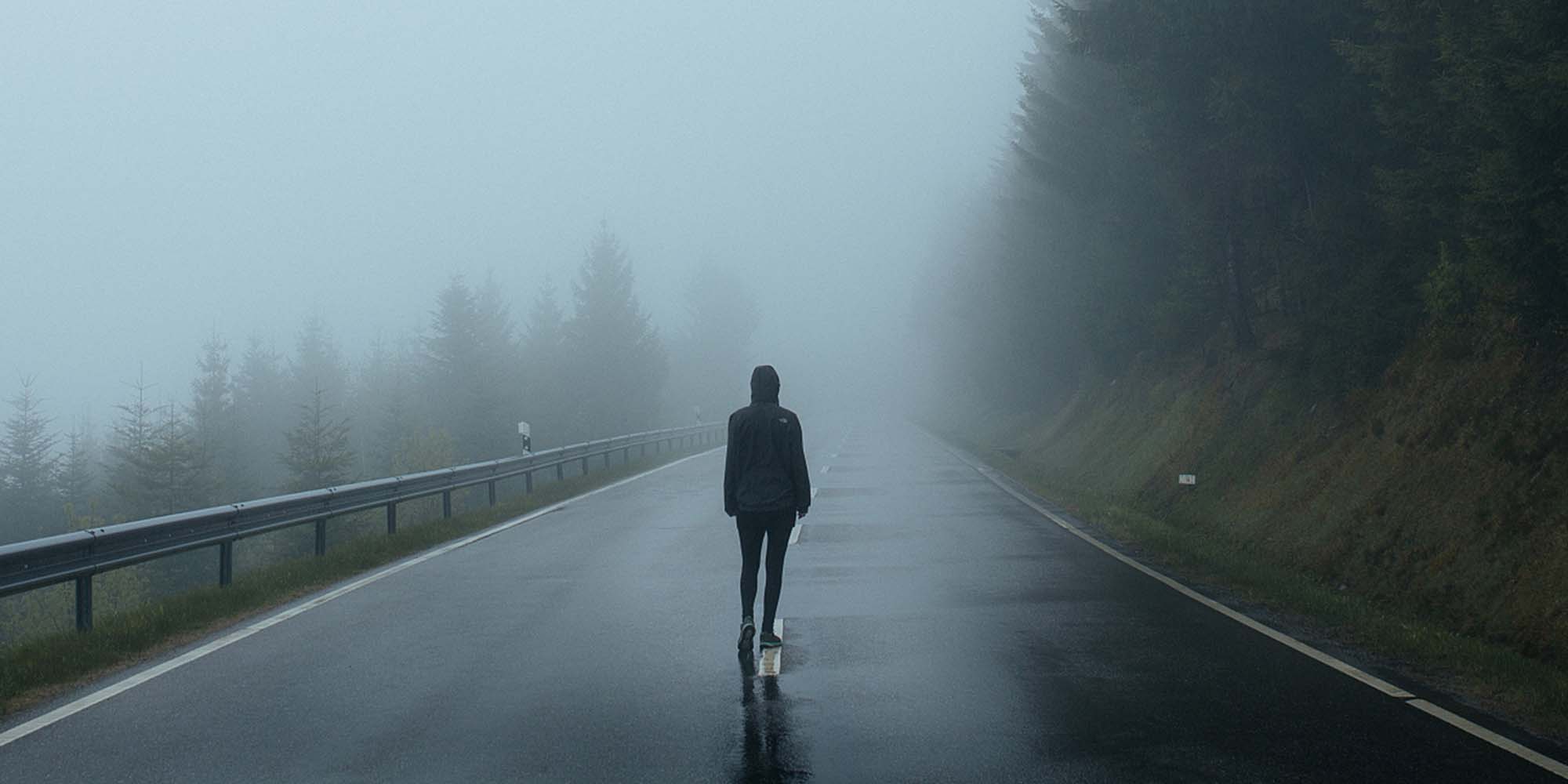 NEWS
Socially Awkward Millennials Claim They're 'Spiritually Finnish'
Residents of crowded Chinese cities find deep resonance in the work of cartoonist Karoliina Korhonen.
A Finnish cartoon character has become an unlikely hero for young Chinese, and even a symbol of resistance against compulsory socializing.
Matti, the protagonist of the comic "Finnish Nightmares," embodies a typical Finn who fears small talk and relishes personal space. The minimalist-style figure bears a blue cross on his head, like the country's flag, as he wrests with awkward social interactions.
After reading the comic series at a bookstore in Shanghai last week, 25-year-old Yang Yiku says she now identifies as jingfen, or "spiritually Finnish," a newly coined Chinese buzzword referring to those who feel they fit the socially averse stereotype of Finns.
Like Matti, Yang says she feels extremely uncomfortable in scenarios such as running into acquaintances, sharing the elevator with a stranger, or being mentioned in an office meeting.
"In nature, all people are anti-social, [but] in some circumstances, you are forced into social activities," Yang tells Sixth Tone. Working in communications, Yang says she sometimes pushes herself to be more extroverted but finds socializing very tiring.
Many Chinese millennials share Yang's feelings about the Finnish way. The sparsely populated Scandinavian country came into the spotlight last month via several viral posts on Chinese social media.
On June 1, a lifestyle account on microblogging platform Weibo posted a photo of a pedestrian street in Finland with widely spaced single-person seats, all facing different directions. The post has gained more than 23,000 likes. "The most desirable migration destination for people with social phobia," reads the most upvoted comment.
Other posts quickly turned Finland into a trending topic. A flash card for the neologism jingfen, posted on June 2, has since been shared over 6,000 times on Weibo. Meanwhile, posts introducing the comic series and social norms in Finland — such as leaving several meters of personal space between each person when waiting for the bus — further charmed and amused readers.
Chen Si, a 26-year-old resident of eastern China's Anhui province, studied for three years in the Finnish city of Kuopio for her bachelor's degree and now calls herself jingfen. She tells Sixth Tone that her time in Finland shaped her independent personality. But another factor, she says, was being an only child.
"I believe that there are many more cases of jingfen in our generation compared to our parents' generation," Chen says. For millennials who grew up under China's one-child policy, isolation was the norm. "Now they find they can live alone happily," she explains.
Finnish social norms are primarily a product of the country's low population density, Chen says: "You don't expect someone to sit beside you if there are other seats available."
The creator of "Finnish Nightmares," artist Karoliina Korhonen, says she is surprised by its popularity among Chinese millennials. "I thought Chinese people might be used to crowded places," she writes in an email reply to Sixth Tone.
Korhonen thinks jingfen is a fantastic buzzword. "I said once that everyone can have a little bit of Matti in them, regardless of where they are from," she adds.
Jingfen is pronounced the same way as the Chinese word for "schizophrenia." Vivi Jiang, who has been living in Finland for 10 years, jokes that she is both spiritually Finnish and crazy.
"When I am in Finland, I am quiet; back home, there are various gatherings that I can't avoid, and I'm forced to talk or it'll be awkward," she tells Sixth Tone.
"I think the word jingfen [pinpoints] the anxiety of China's middle class about all the social gatherings that they cannot escape," Jiang comments. Similarly, a raft of neologisms like ga and sang — "awkward" and "unambitious" — have entered the language in recent years to describe uniquely modern states of mind.
After years abroad, Jiang has picked up many Finnish habits. Now, she says, if someone is already standing under a bus shelter, she will wait outside, staring at her phone or her feet, even if it's raining.
Editor: Qian Jinghua.
(Header image: EyeEm/VCG)