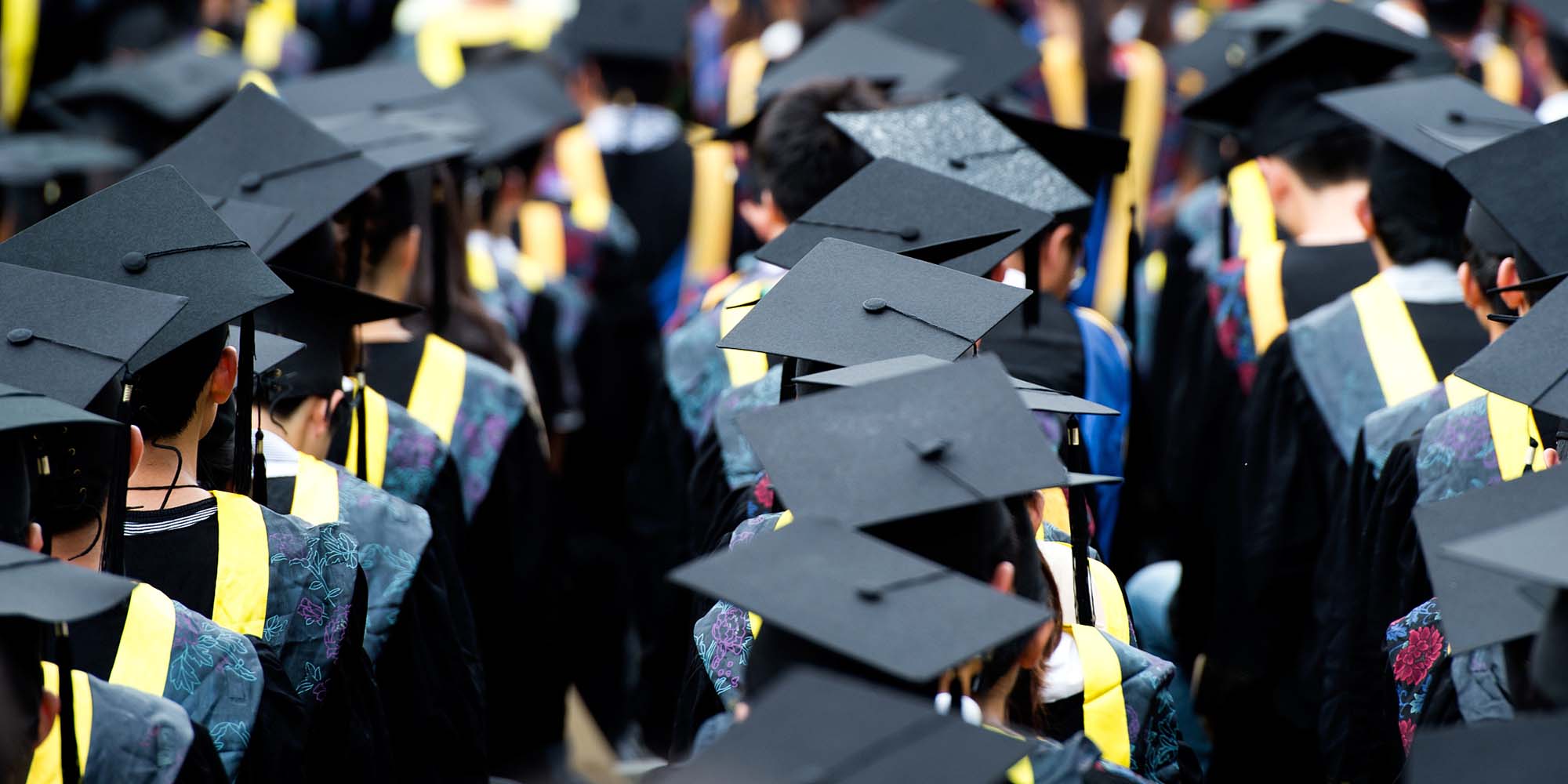 NEWS
Government Shuts Over 200 Chinese-Foreign Education Partnerships
Ministry of Education says terminated programs did not meet quality standards.
The Ministry of Education has put an end to more than a fifth of Sino-foreign partnerships in tertiary education, state news agency Xinhua reported Wednesday. The announcement comes amid college application season in China.
The ministry has terminated 234 partnerships between Chinese and overseas institutions, including five jointly managed institutions. According to the ministry's website, the sweep shut down institutions and programs that were poorly resourced or had poor teaching quality. The notice did not say when the closures took place.
Chinese-foreign education partnerships started in the 1990s, when studying abroad was growing in popularity but was still unaffordable for many. Joint institutions and programs bring together domestic investment, foreign faculties, and international values, offering students "a foreign education without going abroad," as then-ministry official Cen Jianjun put it. Tuition is also lower — around a quarter of what it costs to study abroad.
Such partnerships proved popular: At the end of 1994, there were already around 70 joint institutions across the country, from kindergartens to universities, and by June 2018, there were more than 2,300 — about half of which are post-secondary institutions. Many tertiary programs offer a "two plus two" package, in which students spend two years at the domestic school and two abroad at the foreign partner school.
Some joint institutions, such as the China Europe International Business School in Shanghai and Duke Kunshan University in eastern China's Jiangsu province, have built a strong reputation. But others have been regularly criticized for poor teaching, skyrocketing fees, and chaotic management, with some even accused of cooperating with diploma mills.
The recent sweep is not the first: In 2003, the State Council — China's cabinet — published regulations for the sector that called for all programs and institutions registered before 2003 to be reviewed and re-registered. In 2007, it again issued a reform notice that accused institutions of "failing to verify the quality and ability of foreign schools" in their pursuit of profit.
Six Sino-foreign institutions and programs were terminated in Shanghai in 2004 following reform by the municipal education commission, and nearly 100 had been shut down by 2010.
All students of the 200-plus institutions and programs named in the ministry's latest notice have completed their studies, the ministry's website clarifies.
Editor: Qian Jinghua.

(Header image: E+/VCG)