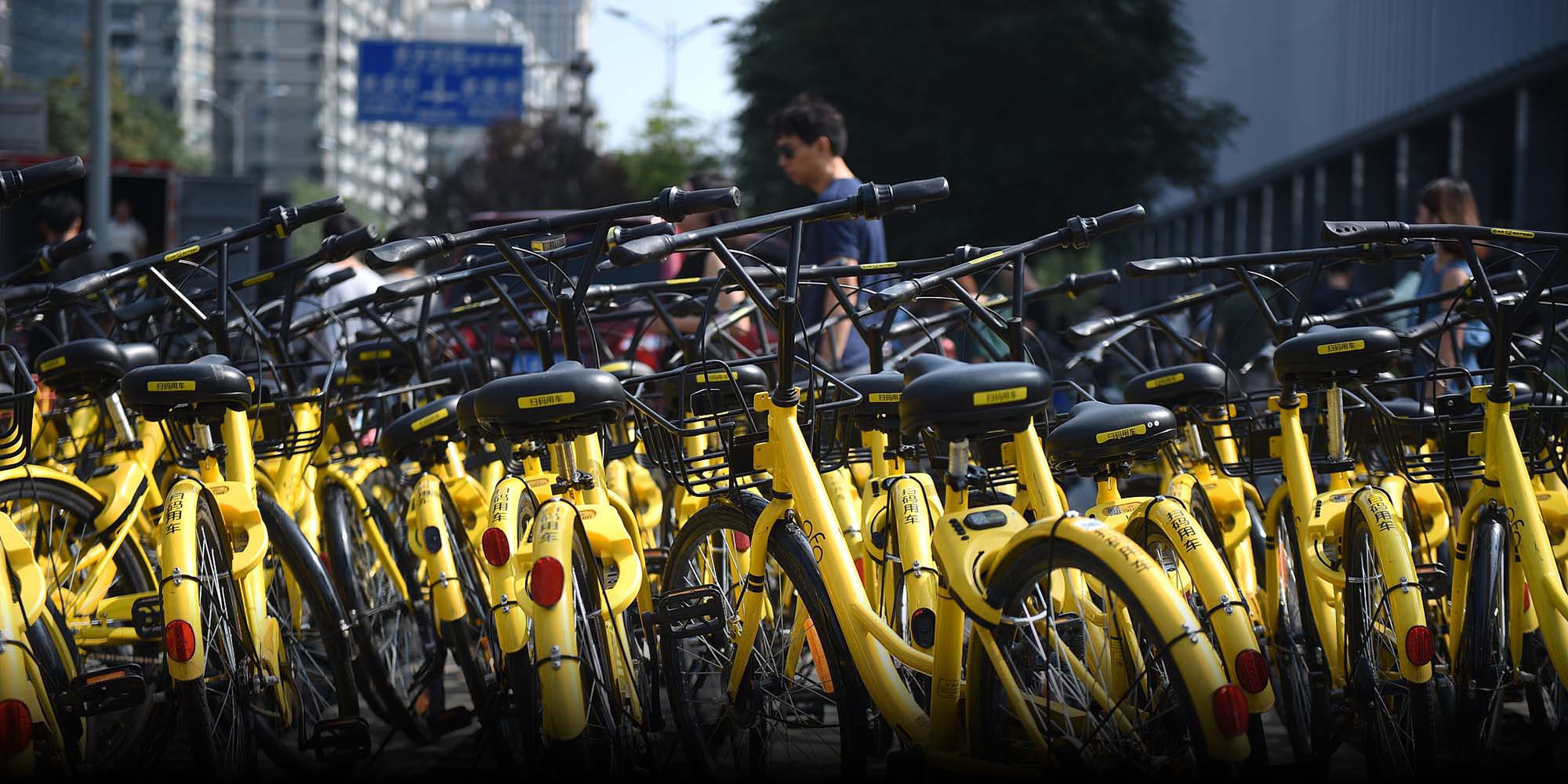 NEWS
Ofo's Yellow Bike App Gets 'Red' News Feed
The company known for its small yellow bikes shows off its 'red gene' through a new feature that shares state media content.
As the Chinese Communist Party celebrated its 97th birthday on Sunday, bike-sharing company Ofo announced a new content feed feature filled with state-owned news sources.
The Ofo news feed — called "Kankan," which means "take a look" — draws content exclusively from major state media outlets such as Xinhua and China Central Television.
Ofo CEO Dai Wei said in a press release that the feature aimed to showcase the company's "red gene" in line with Party values. "Our purpose in launching Kankan is to attract more young followers to take an interest in these 'mainstream' values," he said.
Dai is the Party secretary leading Ofo's own Party branch, as well as the company's founder and CEO. According to the head of public relations at Ofo, the news feed feature is a "birthday gift" developed "voluntarily" by 13 members of the company's Party committee. In recent years, more and more grassroots Party units have appeared at private companies in China, including a number of leading tech firms.
But Ofo's new feature has not been popular with its users. "The app is turning itself into a propaganda platform," Shanghai-based user Liu Nian told Sixth Tone. The 26-year-old sales manager says he used to ride Ofo bikes to work every morning but will tell his friends to delete the app. "I'm switching to Mobike now," he said, referring to Ofo's main competitor.
On Ofo's official account on microblogging platform Weibo, many users left comments complaining about the news feed, as well as the quality of the vehicles, and urged the app to return their deposits.
Ofo's launch of the feature has also fueled speculation that the firm is struggling financially and planning a pivot to another industry. Its press release on Sunday noted that the new feature will expand its business from transport to content, turning its existing web traffic to another revenue stream.
"A drowning man will clutch at a straw," tech journalist Xiao Kang commented. "Ofo is so desperate to make a profit to support its bike-sharing business that it will try anything."
Xiao, who covers China's bike-sharing industry for tech news site 36Kr, dismissed the idea of Ofo transforming itself into a content platform or getting funding from state-owned media outlets.
"The so-called celebration of the Party's anniversary and partnerships are merely fig leaves covering its financial crisis. The Party won't give Ofo any money," he said. With billions sunk into its hard assets, Xiao predicts Ofo will remain a bike-sharing firm. "But who would ever read news from a bike-sharing app?" he quipped.
Editor: Qian Jinghua.
(Header image: A row of yellow Ofo bikes in Beijing, August 3, 2017. Hou Yu/CNS/VCG)