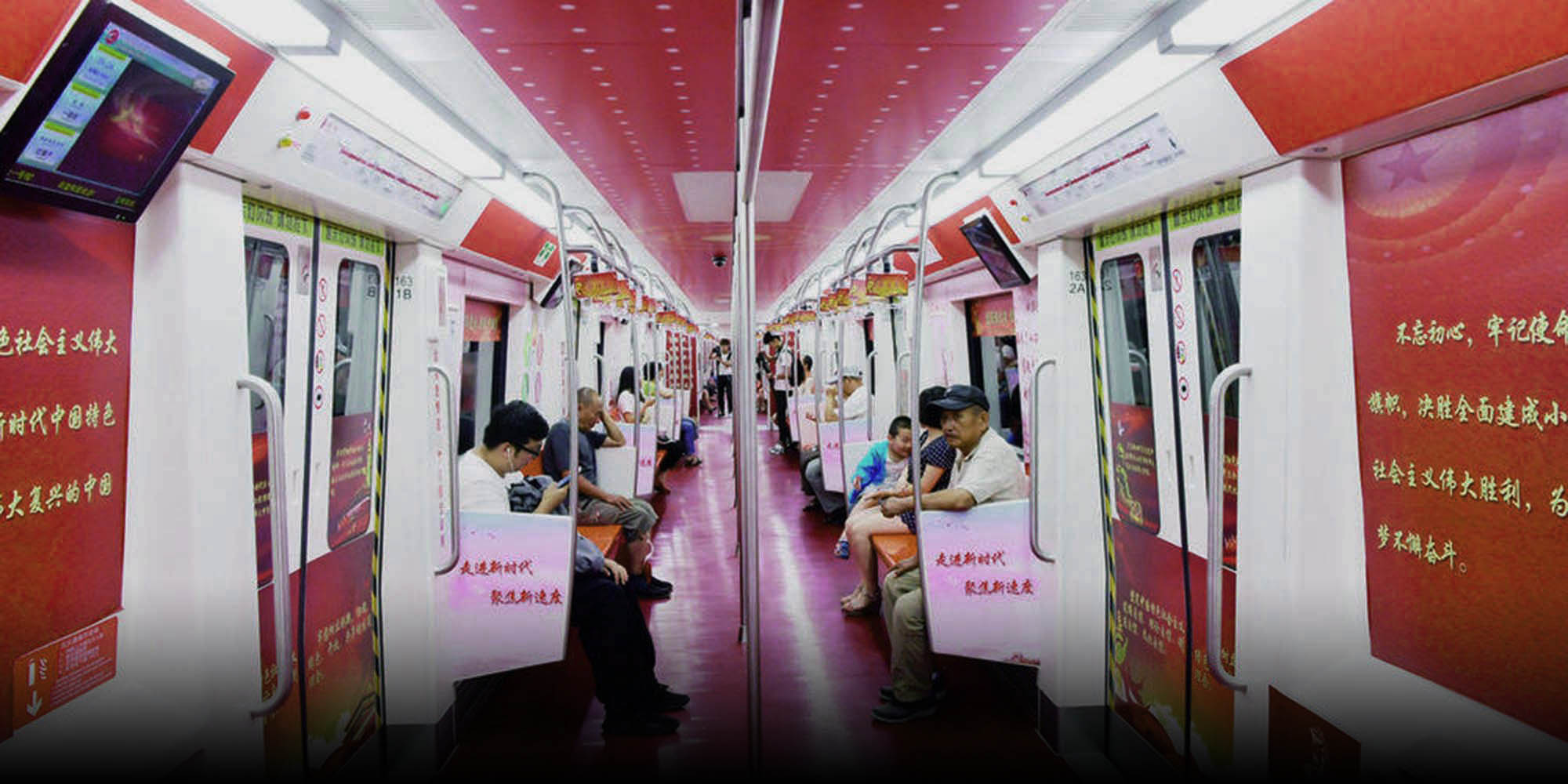 NEWS
Changchun's 'Party Train' Isn't the Boozy Tube You Might Imagine
One Chinese city has decorated its mass transit system with slogans to promote Xi Jinping's political philosophy.
The northeastern city of Changchun has unwrapped a gift on wheels to keep the Chinese Communist Party's 97th birthday rolling: a "new era" train.
Plastered with more than 30 political slogans, the metro cars symbolize President Xi Jinping's vision of driving China's "new era" of socialism. The capital of Jilin province introduced the carriages on its subway Line 1 to reflect the spirit of the 2017 Party Congress, Sixth Tone's sister publication The Paper reported Monday.
During the 19th Party Congress in October — the meeting is held every five years — Xi articulated his 14-point philosophy known as "Xi Jinping Thought." The ideology has now been enshrined in the Party constitution and incorporated into university curricula across the country.
Cities across China have also helped push the philosophy into the public psyche with tactics ranging from "study groups" to digital billboards and hand-painted banners. In Shanghai, millions of commuters see messages explaining the "new era" and defending constitutional amendments in the city's subway.
In Changchun, the subway is also being used as a "new-age classroom," with videos showing on the platforms as well as monthly events, according to The Paper.
Commuters shared photos of the themed train on microblogging site Weibo soon after it went into operation, but while many celebrated the Party train, others were critical.
Founded in Shanghai on July 1, 1921, the Chinese Communist Party celebrated its 97th birthday on Sunday with a series of activities around the country. With over 89.5 million members according to figures released this week, the CCP is also the largest ruling party in the world..
Contributions: Xi Yue.
(Header image: Interior view of the "New Era" Changchun Metro car. @长春发布 from Weibo)