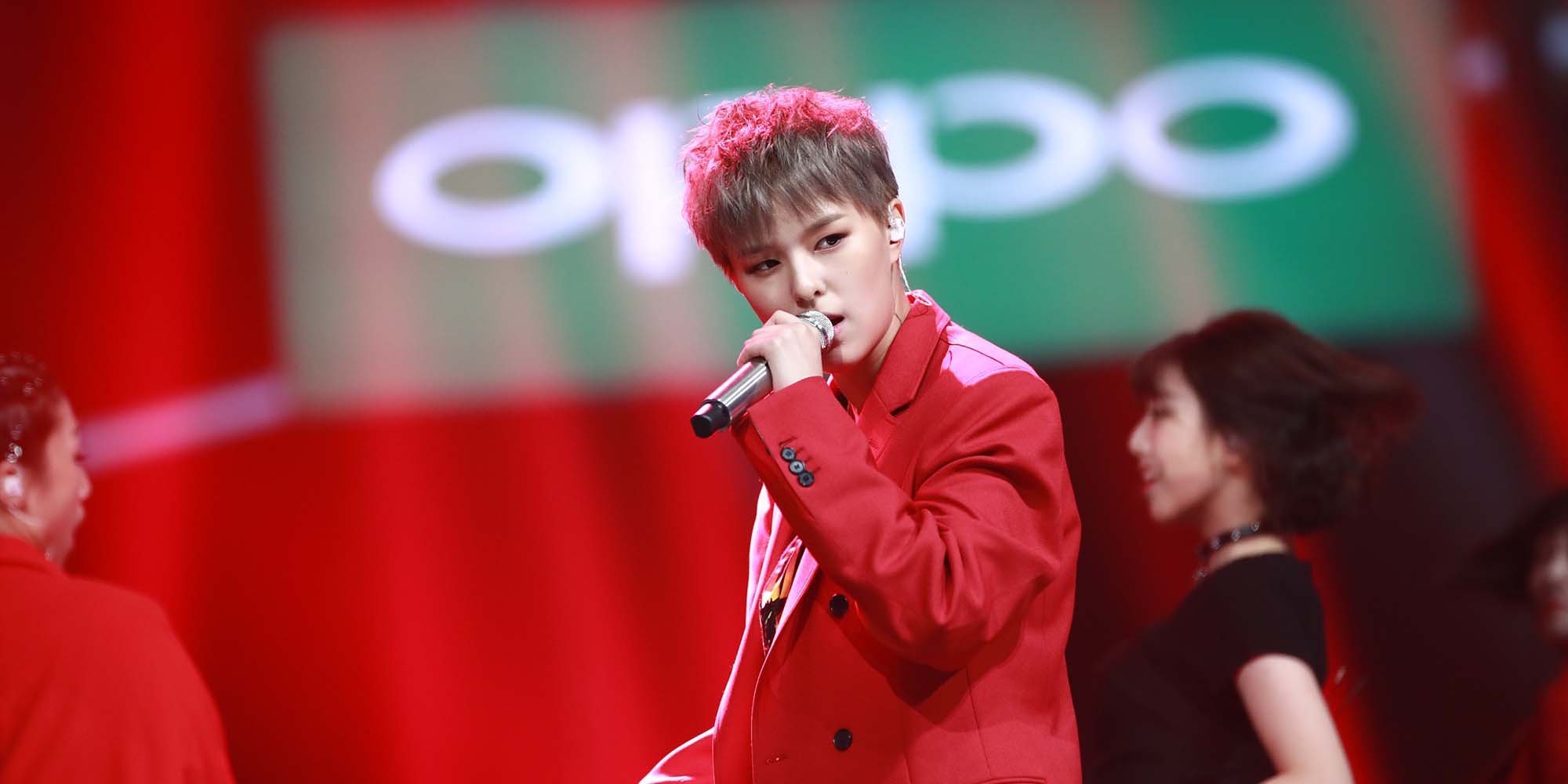 NEWS
A Brief History of China's Tomboy Heartthrobs
'Produce 101' contestant Sunnee is only the most recent in a long line of androgynous pop idols.
Yang Yunqing — better known by her stage name, Sunnee — burst into tears of joy when her name was called during the season finale of talent show "Produce 101" on Saturday night. The aspiring idol had made the cut for the Rocket Girls, the 11-member girl group selected by the show's voters.
With her short hair dyed ash blond, Sunnee stood out from the other contestants as soon as she appeared onstage. Rather than "pretty," "cute," or "glamorous," her fans describe her as "handsome."
But the public is no stranger to her style: Chinese audiences have embraced several androgynous idols over the years. Many still remember the 2005 season of singing competition "Super Girl," when millions of viewers tuned in to see Li Yuchun — then a boyish 21-year-old — win the finale with over 3 million votes cast by text message.
Here are a few of China's most beloved butch divas who blur conventional gender roles and defy beauty standards.
Sunnee, the most handsome Rocket Girl
Sunnee did not shoot to stardom overnight. The singer and actress, who is a Thai national, made her pop debut in 2014 as a member of Taiwanese band A'N'D.
When she started out, Sunnee told Chinese magazine Vista, she had long black hair, but her agency felt that her feminine appearance was unexceptional and suggested a new look. Sunnee says she welcomed the transformation after it boosted her popularity.
But during "Produce 101," her boyish manner brought her trouble when a rumor accusing her of sexually harassing the other female contestants spread online. Her rank dropped significantly as a result, and she didn't think she would bounce back. "I just want to tell everyone that I'm a playful girl who likes to kiss and hug her friends as ordinary girls do," Sunnee told Vista. "I hope people don't judge me by what I look like and get to know me better."
Li Yuchun, trailblazer and trendsetter
Li Yuchun — also known by her English name, Chris Lee — seized the "Super Girl" crown in a cutthroat competition in 2005 and paved the way for a succession of Chinese tomboy celebrities. The runner-up that year, Zhou Bichang, also embodied a masculine-of-center style, and since the pair's success, there have been a string of similar contestants in all sorts of talent shows.
Leading Chinese gender theorist Li Yinhe told Southern Weekend newspaper in a 2005 interview that Li Yuchun pushed the boundaries. "Li Yuchun's unisex dress and singing voice won the highest public support, which indicates that the public's support for traditional gender aesthetics and norms has started to waver and even be reconsidered."
Li Yuchun's unconventional charm has landed her a few high-fashion modeling contracts, too: She was featured in Karl Lagerfeld's book "The Little Black Jacket" and has collaborated with Alexander Wang. Her loyal fan base — who call themselves yumi, or "corn," as a play on her Chinese name and the Mandarin word for "fan" — is still very active.
Leah Dou, a diva's daughter and the nation's "husband"
Leah Dou, or Dou Jingtong, is often introduced as the daughter of chanteuse Faye Wong, one of the biggest stars in the Chinese-speaking world. But though she grew up in the public eye, the 21-year-old musician has established herself as a talent in her own right with a unique sound — and distinctive fashion sense.
Dou — who mostly sings in English — sports a face-and-neck tattoo and a choppy hairstyle, often dyed in edgy colors. Her fangirls call her their "husband" and joke about marrying her. Though her sexual orientation has been subject to plenty of speculation, she has never publicly commented on the issue — but she has said that the title of "national husband" comes with a lot of pressure.
Acrush, the all-girl boy band
Hyped as China's first unisex idol band, Acrush — a group of five handsome young women — garnered plenty of media attention and ardent love letters from female fans when they first appeared in 2017.
In an interview with Quartz, their agent said that she prefers not to label Acrush a girl or boy band, but instead refers to them as a group of "beautiful youths." Lu Keran, the group's "captain," told Quartz that the entertainment company behind the group forbids the members from discussing their sexual orientation.
Despite their hot debut, it's been a while since Acrush made headlines. On microblogging site Weibo, the band's official fan club account has more than 677,000 followers but has not posted an update since December 2017.
Editor: Qian Jinghua.
(Header image: Sunnee sings on the reality show 'Produce 101' in Hangzhou, Zhejiang province, June 23, 2018. VCG)