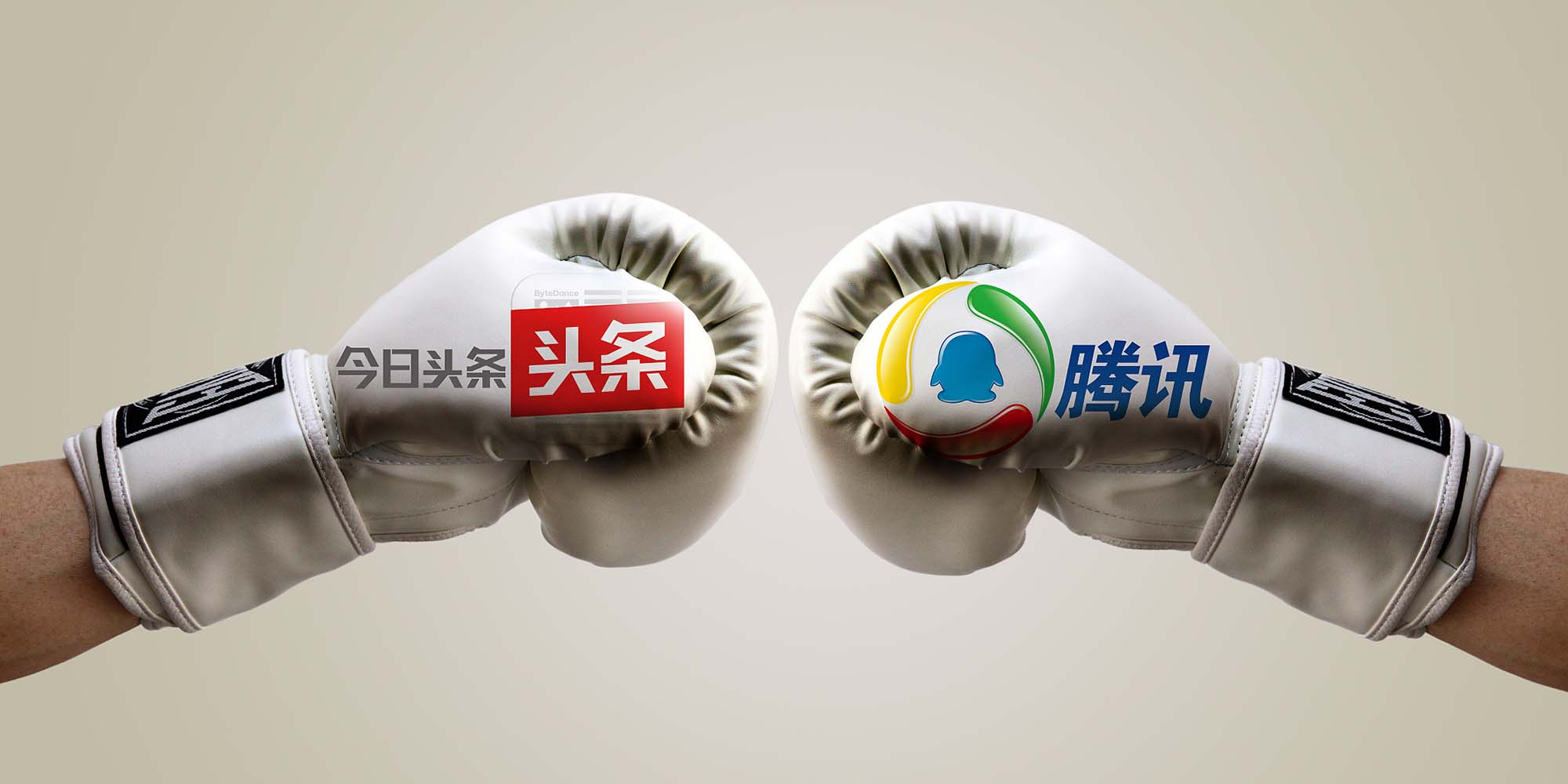 NEWS
ByteDance and Tencent Both Complain of Smear Campaigns
On the same day, tech rivals say they have filed reports with police about defamatory articles.
Chinese tech giants and bitter rivals ByteDance and Tencent both reported to authorities on Monday about systematic rumor-spreading campaigns.
Tencent, whose myriad offerings compete with ByteDance, said in a statement posted on its chat app WeChat on Monday that it had been suffering from "constant, intensive, and abnormal" attacks from online articles full of defamatory rumors. It did not say where these had been published but called such smear campaigns a "toxic smog" that was sabotaging the internet.
An hour later, ByteDance, best known for its core products news aggregator Toutiao and video platform Douyin, posted its own statement on WeChat, saying that there had been "large-scale" and "organized" campaigns smearing its platforms. From April 3 to June 14, the company said it had found more than 12,000 such articles, mainly published on WeChat, which offers extensive publishing features.
ByteDance said in its statement that it suspects these smear campaigns were paid for by third parties, and asked the public to submit evidence, such as contracts: "Once the evidence is verified as valid, we will offer rewards ranging from 5,000 yuan to 5 million yuan [$760 to 764,000]."
The company supplied what it said was evidence of paid smear campaigns in the form of chat message screenshots showing public relations companies allegedly asking media account operators to publish articles criticizing Toutiao and Douyin. Another screenshot showed the payment history of Wu Chunxiang, an employee at Doit, a PR company in Beijing, which appears to include Tencent Video among its clients.
Doit could not be reached through the two phone numbers listed on its website.
ByteDance and Tencent have been feuding for months. In May, ByteDance CEO Zhang Yiming said that Tencent's new short video app plagiarized Douyin, which Tencent CEO Pony Ma then called defamation. On May 17, Douyin sued Tencent for an article published on WeChat which described Douyin's videos as dangerous for children. Earlier this month, both companies filed lawsuits accusing the other of unfair competition.
In the early afternoon, Tencent announced that police had detained several people behind the derogatory articles, although it said some suspects were still at large.
Both companies are frequently criticized for the content on their platforms. Critics say Toutiao's algorithms that determine which content gets top billing favor unsavory content. Authorities frequently close public accounts on WeChat for what they say is spreading fake news.
Fang Kecheng, Ph.D candidate at University of Pennsylvania in communication and media studies, told Sixth Tone that the wide range of non-traditional, new media platforms makes it easy for large-scale smear campaigns than it would have been in the past.
"Ironically, the two companies that suffered from defamatory public relations are both content platforms that have quite a lot of misinformation on them," he said. "For content platforms, they shouldn't see misinformation as a way to attract traffic and turn a blind eye to this. [Misinformation] can actually bite anyone."
Editor: Kevin Schoenmakers.
(Header image: VCG)