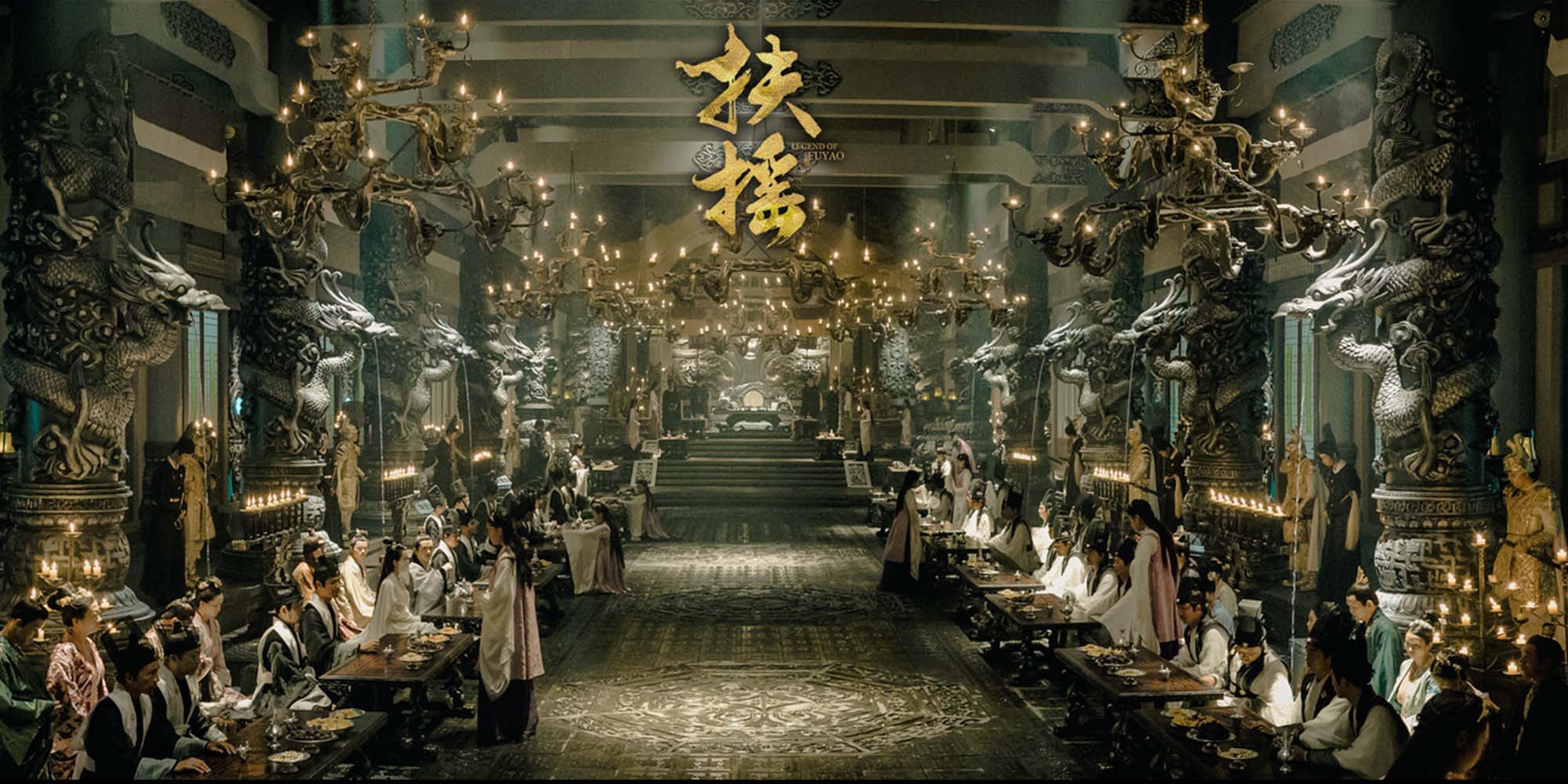 NEWS
Chinese Fantasy Show Accused of Stealing Harry Potter's Magic
Harry Potter fans threaten to Avada Kedavra drama accused of plot-copying.
Harry Potter fought off Dementors, won Ginny Weasley's heart, and vanquished Voldemort, but he's now got a new challenge on the horizon: A Chinese drama that appears to have snitched a storyline directly from the series.
After "Legend of Fu Yao" premiered in China on Monday, some viewers pointed out that the television series appeared to have plagiarized "Harry Potter and The Goblet of Fire," the fourth installment in British novelist J.K. Rowling's seven-part series. Twelve episodes have aired so far — and online clips from or related to the show had gained over 350 million views within a day of the season premier.
In the series, the heroine Fu Yao is a disciple at Xuanyuan, a Taoist school that teaches swordsmanship and sorcery. The story focuses on the Tiandou Competition, an event held every eight years. To join in the contest, hopefuls must throw a piece of paper dipped in their own blood into a bronze cauldron. Once they're signed up, there's no getting out of the three-round competition, which sees challengers fight against a buffalo-shaped mythical creature, among other tasks.
Loyal Potterheads were quick to notice the similarities with the fourth installment's Triwizard Tournament, a competition held every five years between three wizarding schools. Like Potter, Fu Yao wasn't qualified to enter — but someone stole her blood and entered her anyway, hoping to get her killed. In the Harry Potter book, a teacher hoping to put Potter in harm's way threw a piece of parchment with the 14-year-old's name on it into the Goblet of Fire, despite the competition being restricted to students over 17.
The production company behind "Legend of Fu Yao" has not responded to the accusations of plagiarism, and Sixth Tone was unable to reach them for comment by time of publication.
One enthusiastic fan of the lightning bolt-scarred protagonist posted a detailed analysis of the situation on Chinese microblogging site Weibo. "Someone said there is no use in me writing this, since J.K. Rowling will never sue and 'Legend of Fu Yao' will become a hit," the author wrote. "I can do nothing but hold a pen to warn the copycats that at least one person is doing something."
"You copied 'Goblet of Fire,'" another Harry Potter fan said on Weibo. "I'll cast an Avada Kedavra spell on the scriptwriter."
While the apparent similarities angered some Harry Potter fans, others were less convinced that the Chinese series had crossed the line. On Weibo, a 140,000-strong Potter fan club admitted that there was a resemblance between the British books and the Chinese show, but noted that there were other things setting the newcomer apart. In a post on its account, the fan club said it was not responsible for policing plagiarism but would keep an eye on the show.
But it wasn't just Potter fans weighing in. The show stars Yang Mi, one of China's most commercially successful actresses. Fans of the star claimed that the plagiarism accusations were less about protecting the Potter franchise and more about targeting Yang. "Putting plagiarism aside, is Yang Mi the only actor in the show? Why must she always be linked to plagiarism?" said one fan in response to a post detailing the many alleged similarities.
Editor: Julia Hollingsworth.
(Header image: A still frame from the TV series 'Legend of Fu Yao.' IC)