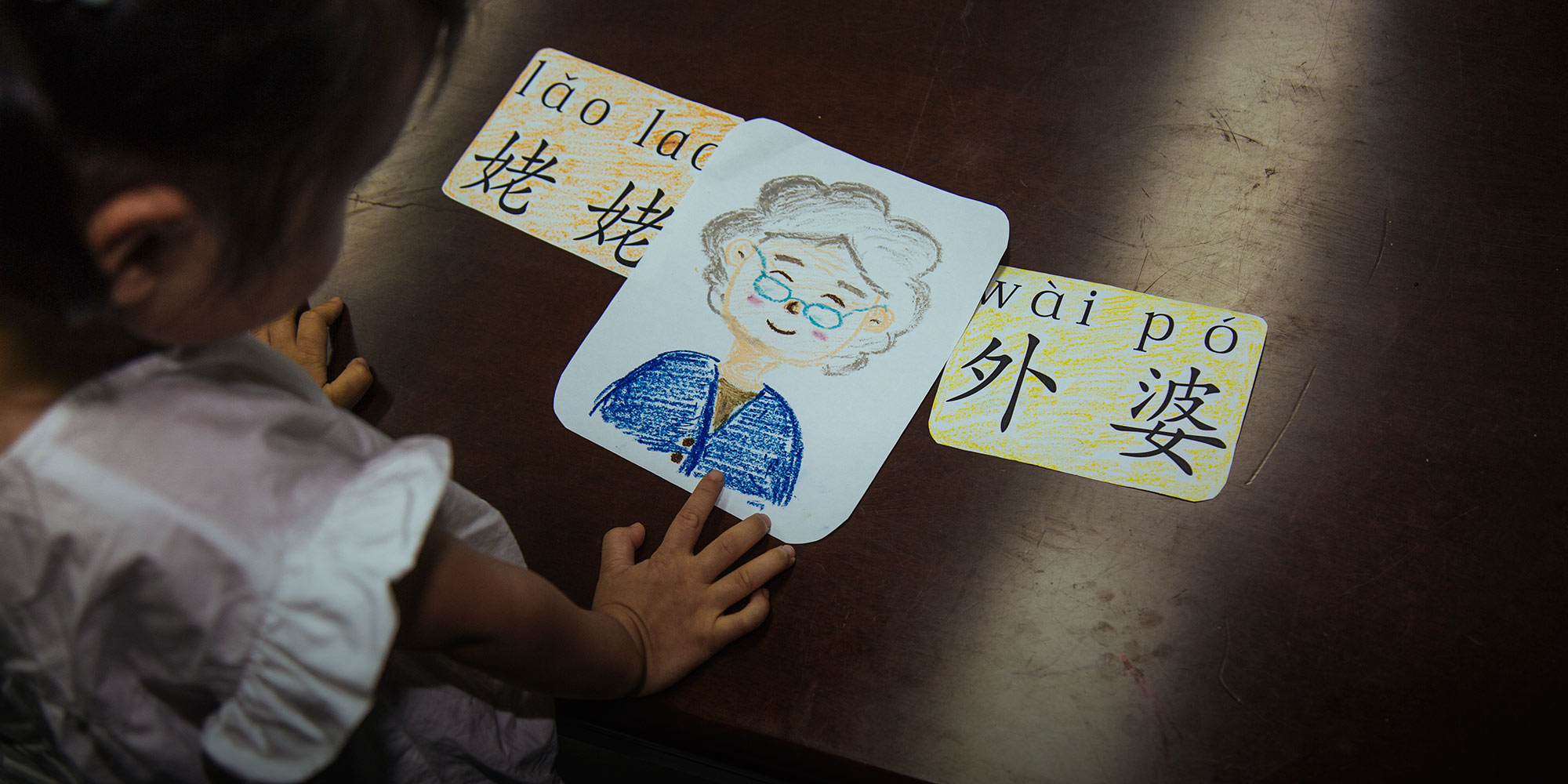 NEWS
Much Ado About Grandma: Textbook Change Sparks Linguistic Debate
Critics call 'waipo' to 'laolao' change 'cultural hegemony' from the north.
"Grandmother," "grandma," "granny," or "nan"? In China, the choice matters.
On Wednesday, an article from a public account for Shanghai news and culture on social app WeChat pointed out a curious change in the latest editions of Chinese textbooks for second-graders at local primary schools. In one story, all instances of the word waipo, a term meaning "maternal grandma" that is more commonly used in the south, had been replaced with laolao, which has the same meaning but is generally considered a term from northern Chinese dialects.
What's more, even government departments seemed to disagree with these established definitions. In the article, a screenshot shows the Shanghai Municipal Education Commission replying to a post on language and clearly asserting that laolao is standard Mandarin, while waipo in fact belongs to dialects.
News of the edit and the seemingly official stance relegating waipo to the status of dialect Chinese has touched a nerve with some. Getting the whole country to speak standardized Mandarin, which is based on the language in and around Beijing in the north, is a central government wish that predates the Communist revolution. But it has at times produced friction among proud speakers of the country's many dialects and languages.
The great grandma gaffe led to a storm of discussion online, as netizens debated which of the two terms constituted "standard Mandarin," with most voting for waipo. "Bullshit! Laolao is dialect, waipo is Mandarin," reads a comment with 22,000 likes under a Weibo microblog post. Other netizens claimed they had never heard the word laolao until they were in high school or university.
In an online video from Chongqing Morning Post, a literature professor from Shanghai University said that there was no need for the textbook change, and that the Chinese character for lao in laolao is a recent creation that did not exist in ancient times. Commenting under a Weibo post from Party newspaper People's Daily about the news, netizens criticized the publisher for wantonly changing the story in which the word appears and infringing on copyright, while others jokingly questioned if the education authorities had suffered brain damage.
Standard Chinese — also called Mandarin or putonghua — is China's official language. It was developed and standardized to give multilingual China a common tongue in the first half of the 20th century. All children in China are required to learn Mandarin at school, and various professionals, including educators and news anchors, must pass the Putonghua Proficiency Test.
To other Weibo users, meanwhile, the change was a sign of the north trying to assert linguistic and cultural superiority. "Always oppressing southern culture," wrote one commenter under People's Daily's Weibo post. "During [CCTV's annual] Spring Festival Gala and the winter solstice, they always say, 'The whole nation is eating steaming hot dumplings,' but they don't know that southern people have never eaten dumplings on these two occasions."
A journalist and TV presenter from Shanghai was among the first to call the banners.  "This change is a display of cultural hegemony, of wiping out diversity," she wrote on Weibo.
Responding to the sudden furor, Shanghai Education Press — which published the new textbook — issued a statement on Thursday evening explaining that both terms were used in the books. The publisher did not comment on which term should constitute standard Mandarin, but explained that laolao had been used to give students a chance to practice reading the newly learned word lao.
"As a next step, we will work together with education departments to guide the process of Chinese teaching for the second grade of primary school, doing so accurately and with consideration for Shanghai's local culture and linguistic habits," the statement said.
Editor: Kevin Schoenmakers.
(Header image: Wu Huiyuan and Ding Yining/Sixth Tone)