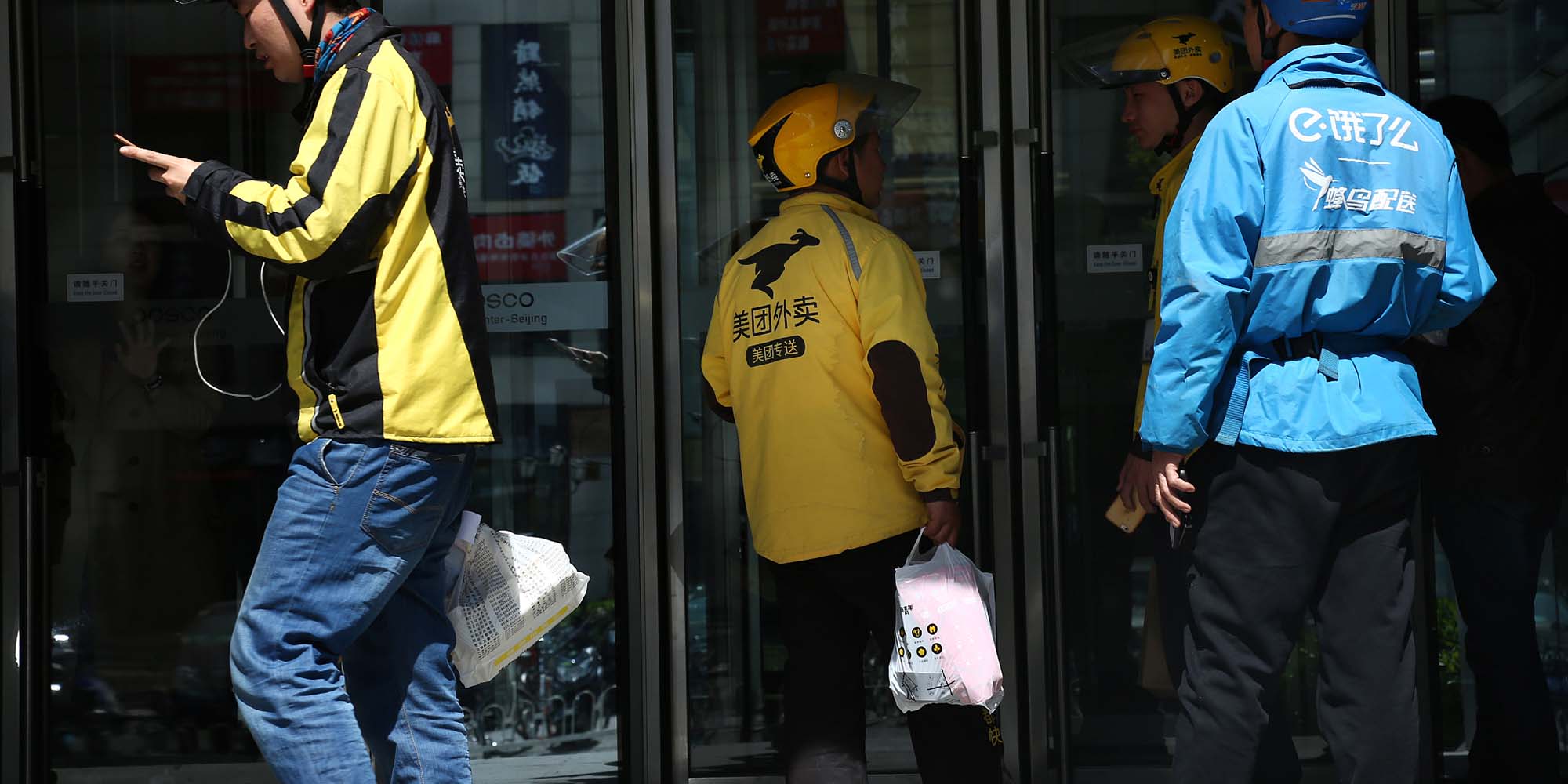 NEWS
Meituan Accused of Discriminating Against Hepatitis B Carriers
Rights organization slams Chinese food-delivery app for saying job applicants with hepatitis are ineligible.
One of China's largest food-delivery companies has been accused of discriminating against people with hepatitis B by excluding them from employment, Sixth Tone's sister publication The Paper reported Sunday.
YiYou Charity Center, a nonprofit community organization for HBV carriers, criticized Meituan's job requirements on a third-party career website that state that applicants should not have certain infections, including hepatitis. While China's food safety law bars hepatitis A and hepatitis E carriers from working in the food sector due to the high risk of contamination, the organization said there was no justification for the blanket ban on carriers of all hepatitis viruses.
Lei Chuang, the founder of YiYou Charity Center, told Sixth Tone on Monday that the organization became aware of the problem in May, when a hepatitis B virus (HBV) carrier in eastern China's Jiangxi province pointed to Meituan's employment guidelines. The man told the center that the job requirements had deterred him from applying.
"The wording about hepatitis infections in the job requirements is limiting to one's civic rights," Lei said. "If recruitment follows the same practices as advertised, HBV carriers won't be able to apply for the job," he added. "Even if the company accepts HBV or HDV carriers, such language could discourage people from applying in the first place."
China is home to more serious hepatitis infections than anywhere else in the world: Nearly 100 million people live with chronic hepatitis B alone, according to the World Health Organization. While national laws and regulations previously lumped all types of hepatitis infections under a single category — even though there are five types — the central government has taken steps to eliminate discrimination against HBV carriers. In 2010, authorities prohibited employers from requiring an HBV test before recruitment — previously a widespread practice.
However, people are still subject to discrimination due to a lack of awareness. Despite the national regulation, Lei said, some companies still require HBV tests as part of the employment health check, prompting many carriers to seek out surrogates who will take the physical examination on their behalf.
On microblog platform Weibo, food-delivery customers were quick to react to the news involving service people they come into contact with on a daily basis. One user said there should be a "zero-tolerance policy" where food safety is concerned, and another suggested HBV carriers could choose to work in other industries instead.
Yang Yongfeng, an expert on liver disease at the Second Hospital of Nanjing, told Sixth Tone that while both hepatitis A and hepatitis E are transmitted via the digestive and respiratory systems, the other three types of hepatitis infections are transmitted via blood and other bodily fluids. Daily interactions with HBV carriers — including hugging and sharing a toilet — would not lead to infections, he said.
Lei said his organization has sent advocacy materials to Meituan explaining the facts and laws related to HBV. As of Monday evening, Meituan had not publicly responded to the allegations.
But a Meituan PR employee surnamed Li told Sixth Tone that the company requires its deliverymen to have a health certificate, and that it strictly follows national food safety laws. In addition to Meituan, The Paper reported that two other food-delivery companies, Didi and Ele.me, use similar language in their job requirements for deliverymen.
Bai Xiaoqiang, a labor lawyer at Jingsh Law Firm in Beijing, told Sixth Tone that Meituan's job requirements do not constitute discrimination from a legal perspective, as they don't explicitly prohibit HBV carriers from applying. Bai added, however, that an applicant with HBV could sue Meituan for discrimination if they could prove the company was aware of the national law and still rejected the applicant.
"Faced with discrimination, most HBV carriers choose to give up," said Lei of YiYou Charity Center. "Many people don't want to consider the legal costs, as most of them would rather have a job than take a stand against discrimination."
Editor: Bibek Bhandari.
(Header image: Food deliverymen wait outside the entrance of an office building in Beijing, April 11, 2018. Li Zi/VCG)