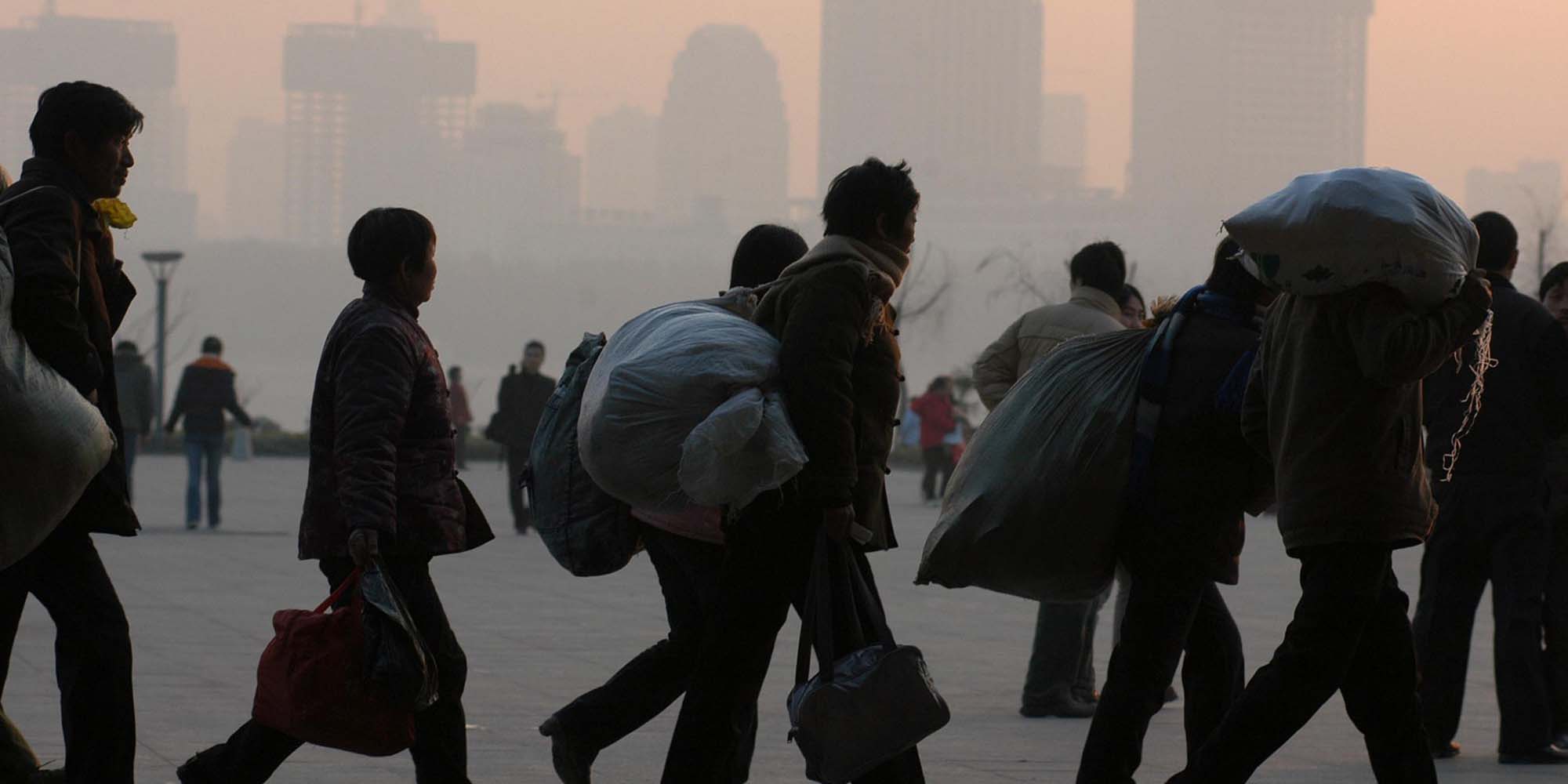 NEWS
The Growing Pains of China's 'Blue-Collar' Apartments
Hangzhou opens low-rent housing specifically for migrant workers, but a previous experiment in Shenzhen met with mixed results.
One of the most expensive cities in China is constructing "blue-collar apartments" to better accommodate its rising migrant population, Sixth Tone's sister publication The Paper reported Friday.
On June 6, people working in low-paying industries such as catering, housekeeping, and security in one district in Hangzhou, the capital of eastern China's Zhejiang province, were invited to apply for apartments in the government project. While most low-income housing projects are only available for permanent residents with local hukou — a household registration document tied to services and civic rights in a specific part of the country — the blue-collar apartments plan is designed for those who do not.
"The target residents for the apartment are migrant workers in low- and medium-paying industries whose monthly salary is around 3,000 yuan [$470]," Dai Yong, real estate section chief at the Xiacheng District housing and urban-rural development department, told Sixth Tone. A recent survey from the Chinese Academy of Social Sciences showed that the median rent price of an apartment in Hangzhou is 4,700 yuan — making the provincial capital the fourth most expensive city in China. She added that the blue-collar apartment plan stipulates that rent should not exceed 80 percent of the local market price, which can differ greatly from one neighborhood to the next.
In July 2017, the central Ministry of Housing and Urban-Rural Development, along with eight other national-level government organs, included Hangzhou on a list of 12 cities with large "floating" populations that should aim to revamp their housing rental markets. By December of last year, there were 6.2 million migrants registered in Hangzhou, compared with 9.5 million permanent residents.
"The stipulation defines blue-collar workers clearly, and previously they have been subjected to substandard housing conditions," Yan Yuejin, research director at E-House China R&D Institute, a real estate think tank, told Sixth Tone. Yan added that the 80 percent rule should help migrant workers find better accommodation.
The southern tech hub of Shenzhen was also among the 12 cities named in the central government's 2017 guideline. To make renting easier, the city partnered with large property developers like Vanke to renovate suburban neighborhoods where some 10 million people were living and then rent out the new apartments.
But although the project in Shenzhen had good intentions, some residents have voiced grievances over relocations and rising rents.
One migrant worker living in Longhua District told Sixth Tone that he received an eviction notice after hearing that his apartment building was slated for renovation. "On June 2, I saw the notice saying I had to move out before July 10," said the 31-year-old resident, surnamed Chen. He had moved to Shenzhen from his hometown in Guangxi Zhuang Autonomous Region in 2015. When Chen first arrived in the big city, he worked at electronics giant Foxconn; today, he's a guitar teacher. To protect his privacy, Chen asked to be identified only by his surname.
Though Chen praised the remodeled apartments as safer and better-equipped, he lamented that the higher rent — double or triple what he paid before — was unaffordable. A single room, he said, used to cost as little as 600 yuan, but the rent for a remodeled apartment cost over 1,800 yuan — about half his monthly salary from his days at Foxconn, one of the city's largest employers.
Yan the researcher said there should be a wide variety of rental housing available at several price points. He also suggested the government could provide subsidies that would alleviate some of the stress of renting in more expensive markets. One such market, Beijing, in May announced a plan to set up dorm-style accommodation for workers.
According to Dai of Xiacheng's housing department, the six recently constructed apartment buildings are expected to accommodate some 500 migrant workers. By the end of this year, she added, the district aims to finish 1,200 such buildings.
Editor: David Paulk.
(Header image: Migrant workers carry their belongings at a railway station in Nanjing, Jiangsu province, Jan. 10, 2006. Lang Congliu/VCG)