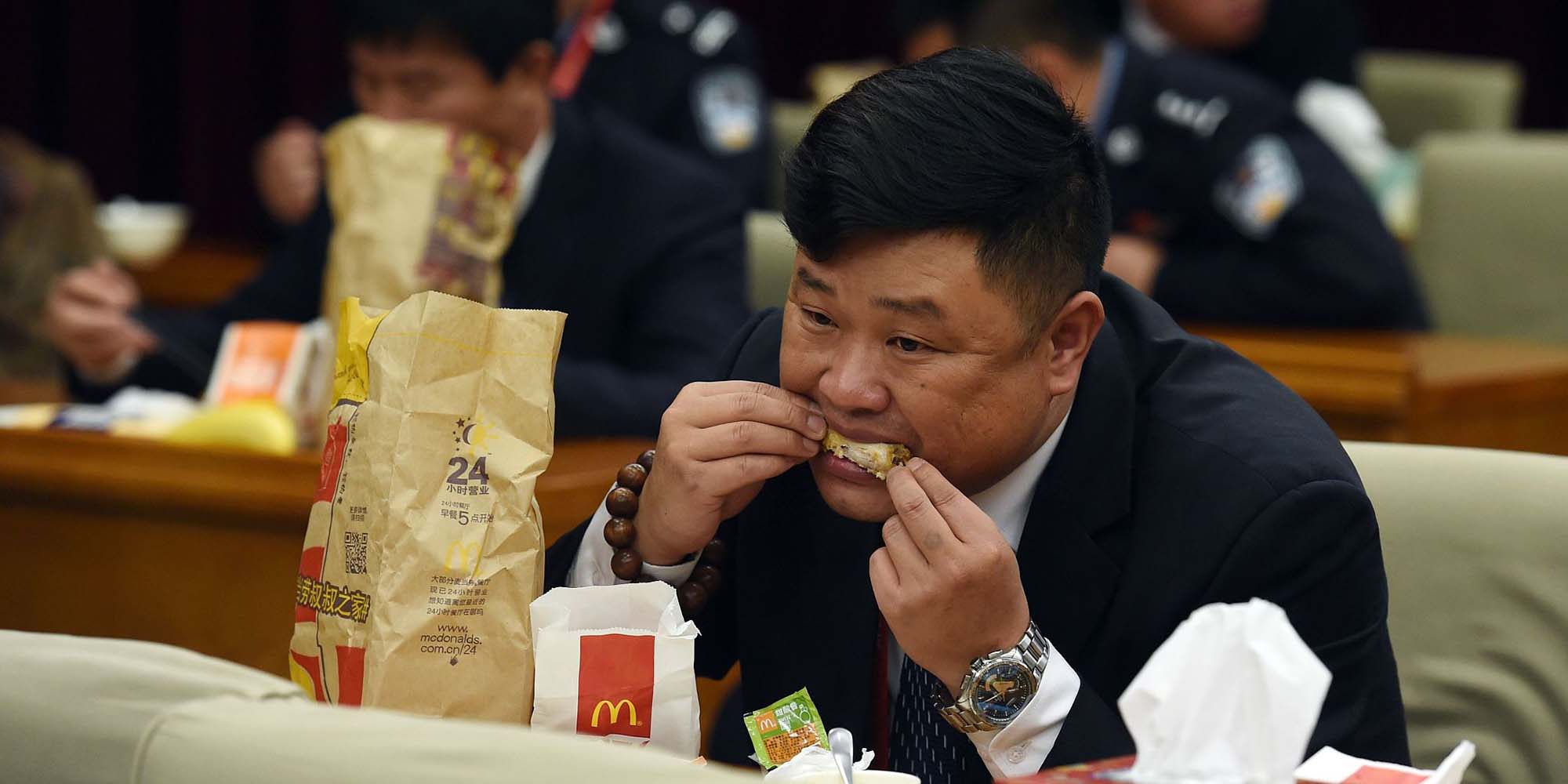 NEWS
Eastern Chinese City Issues 20 New Rules to 'Civilize' Residents
Etiquette instructions tell citizens to be kind, punctual, and less pushy with the booze.
Don't play with your phone at family reunions. Don't wear slippers and pajamas in public. Let people off an elevator before you rush to get on.
These are just three of 20 updated etiquette guidelines issued by the government of Suqian, a city in eastern China's Jiangsu province, Sixth Tone's sister publication The Paper reported Tuesday.
Suqian first launched its "civilizing" campaign three years ago. The original set of 20 do's and don'ts instructed citizens not to chew audibly or hang up on calls from their seniors — and attracted much online derision.
"Whoever proposed this must be mental. You even want to be told how to eat? You must have a really sad life," one netizen commented in June 2015 on microblog platform Weibo. But others welcomed the rules and even proposed their own. "I think they could add one that encourages neighbors and relatives to live in harmony," another netizen suggested.
The campaign seems to have paid off, as Suqian has earned coveted accolades for nagging its residents: Last year, the central government crowned it with a "National Civilized City" award.
China has an extensive bureaucracy dedicated to "building spiritual civilization" or "guiding ethical and cultural progress." Some counties have turned manners and morality into spirited competitions featuring cash awards. Even modern, metropolitan Shanghai has a list of behavior rules that it updates from time to time.
On Monday, the Suqian government held a press conference to publicize its 20 revised rules. Audible chewing has been dropped from the city's politeness priorities, but new rules have been added.
Chen Fusheng, the deputy chief of Suqian's civilization office, told The Paper that the list has shifted from focusing on bettering individual manners to advocating for a more altruistic, harmonious society. For example, one new rule suggests citizens shouldn't aggressively pressure others into drinking. Chen explains that the government hopes to see the public enjoy alcohol in moderation.
However, it may take more than a wag of the finger to shift Suqian's drinking culture: The city is home to two of China's biggest brands of baijiu, a potent grain liquor, and alcohol production is a major part of the local economy.
Editor: Qian Jinghua.
(Header image: A man goes to town on a chicken drumstick at a McDonald's in Beijing, Nov. 11, 2014. VCG)