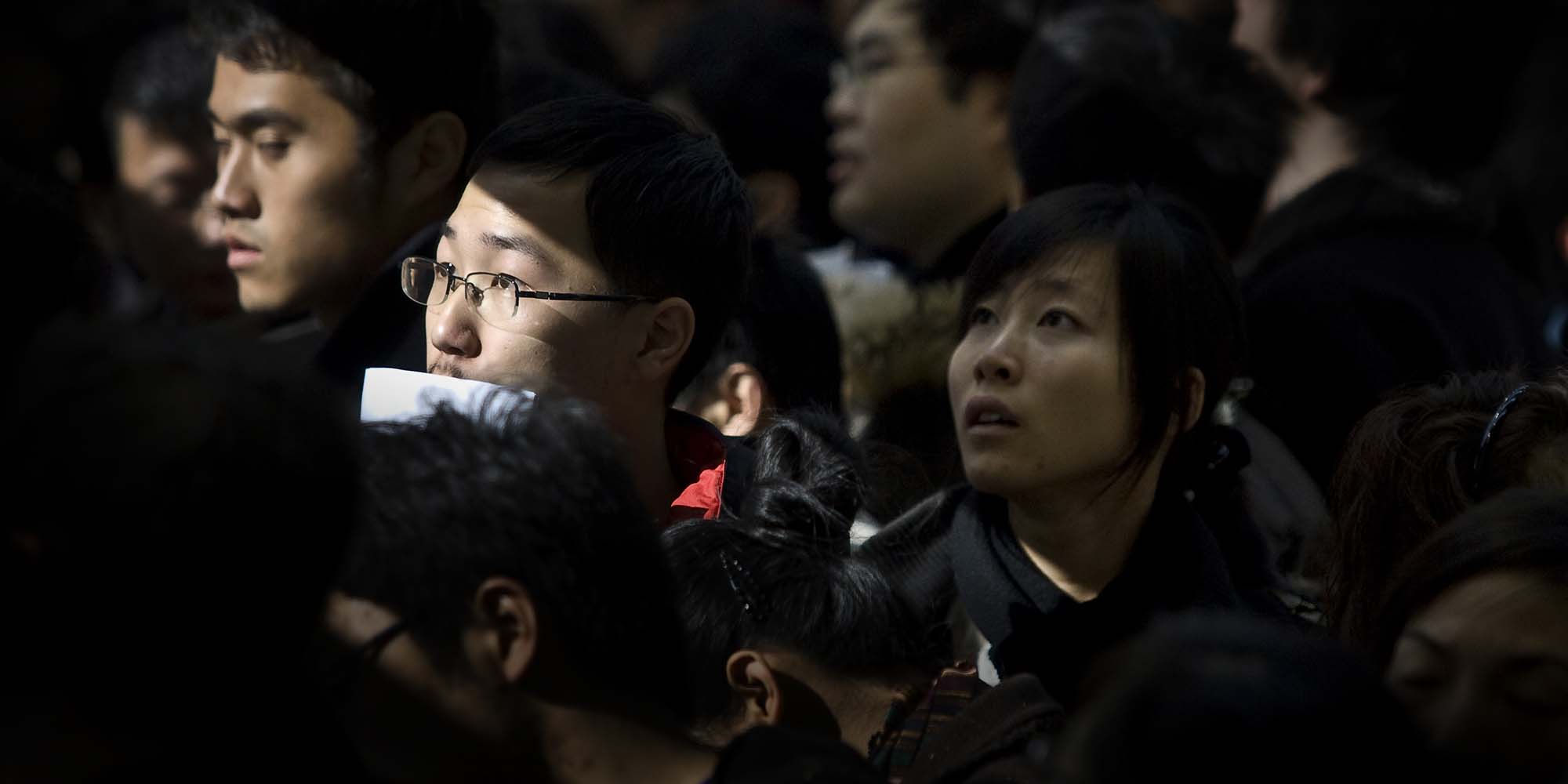 NEWS
Third-Party Platforms Accused of Selling Internships
Companies offered students guaranteed work experience for exorbitant sums.
Chinese employers are warning college students of firms selling internships for thousands of dollars online, Beijing Youth Daily reported Sunday.
With summer vacation approaching, at least a dozen third-party platforms were found using social media to target students seeking work experience, according to the report. One such company, Finance Young, was accused of selling internship opportunities with banks and brokers under the guise of providing professional guidance.
The Beijing-based firm landed in hot water after a well-known financial blogger, Wang Dali, exposed the services being offered on microblog platform Weibo. Finance Young provided packages ranging from 11,800 yuan to nearly 60,000 yuan ($1,800 to $9,300) whereby students could first obtain online job training and eventually land internship positions.
Zhang Cong, who has worked in Shanghai's financial sector since 2003, told Sixth Tone that few employers go through third parties to hire interns; instead, they tend to recruit new talents via references from their own staff, which many companies view as a more effective practice. Staff are rewarded for each successful candidate that they refer, Zhang explained, but the interns themselves do not pay for the opportunity.
China has become one of the world's most competitive job markets for fresh graduates. Last year alone, an estimated 8 million young people graduated from college. Domestic graduates are also increasingly having to compete with students returning home with prized diplomas from overseas universities. Many of them therefore turn to internships as a way of standing out from the crowd.
This is where companies like Mentor Offer are stepping in, launching "high-end, tailored" programs that "guarantee internships." The company advertises itself as a one-stop service for students, matching their résumés with available internships at big-name businesses like China Securities, JPMorgan Chase, and McKinsey & Company. The platform promises a full refund if the candidate is unsuccessful. People who had contacted the platform told Beijing Youth Daily that the company offered internships priced at 20,000 to 60,000 yuan.
Following the media report, Finance Young on Sunday issued a statement admitting that it had "taken some detours" but would change the way it operates. Several financial institutions, including China Securities and Alibaba's money market fund Yu'ebao, have also condemned the methods described in Beijing Youth Daily's article, stressing that they do not charge "internship fees."
However, Zhang notes that a few sectors — such as accounting and investment banking — have been guilty of similar behavior in the past, with staff members secretly making deals with external third-party platforms to promote internships. "It's a gray area with no law or regulation against it — but it's time to clear the air," Zhang said.
Editor: Bibek Bhandari.
(Header image: Young people scan a noticeboard for employment opportunities at a job fair at Donghua University in Shanghai, Dec. 13, 2008. Lu Haitao for Sixth Tone)