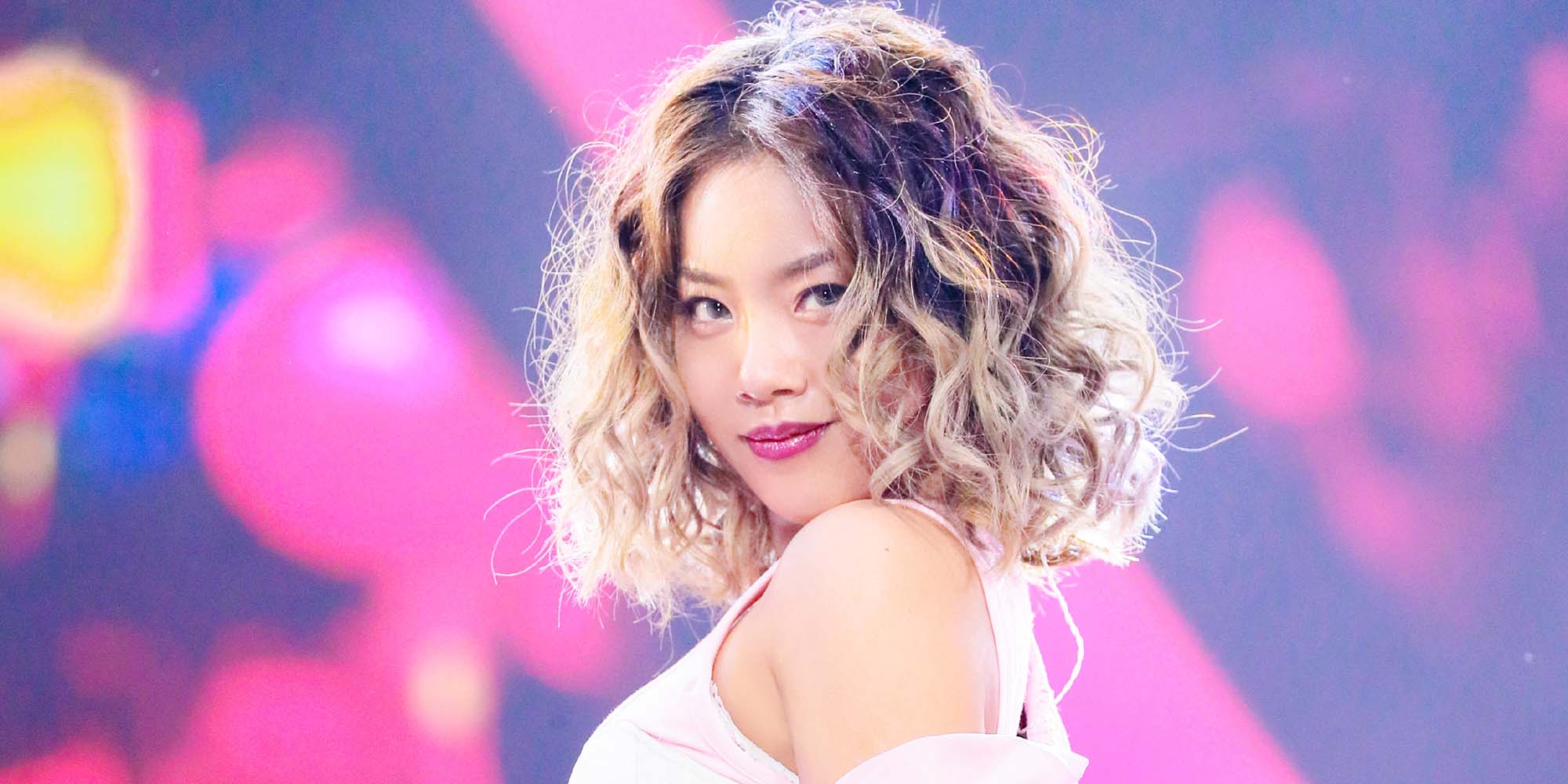 NEWS
Meet China's Latest Unlikely Gay Icon
Talent show star Wang Ju won hearts overnight with her candor, uniqueness, nerve, and taste.
Female pop idols in China typically fit a very narrow mold: Young, slim, and sweet-mannered with dreamy, dewy makeup. But Wang Ju is cut from a different cloth.
Tanned, curvy, glamorous, and "old" by idol standards at 25, the Shanghainese talent show contestant has taken China's social media by storm. In particular, Wang has secured a firm fan base of gay men and feminists through her stint on "Produce 101."
"Produce 101" is an online reality show produced by internet giant Tencent that premiered in April. It's an authorized remake of a Korean show by the same name that brings together 101 contestants who compete for a chance to join a girl group. Wang started off as a misfit who lagged behind the field of contestants and drew harsh criticism for her rebellious image.
But the latest episode turned the tide: "Some say I'm not suited to being in a girl group," Wang had said during Saturday's show. "When it comes to me, I've swallowed the standards along with the wrapper. You now have the chance to redefine China's No. 1 girl group."
Suddenly, Wang became an internet sensation for her candid comments and unconventional charm. To her fans, her self-deprecating sense of humor and unshakeable charisma — forged from her rich life experience as a headhunter and modeling agent — are an inspiration amid the cookie-cutter cuteness of pop music. Her difference has won her admiration in the queer community: "Minorities see themselves in Wang Ju; they see fresh possibilities," one user theorized on Q&A platform Zhihu.
Shaped largely by its neighbors, Japan and South Korea, China's idol culture is dominated by pretty, fresh-faced ingenues. But Wang swaggered in with a distinctive fashion sense and heavy makeup reminiscent of divas in Western countries — which has led to fans calling her "Juyonce," "Juhanna," and "Nicki Minaju" after other gutsy songstresses with huge LGBTQ followings.
Saleswoman Zhang Tian told Sixth Tone that she didn't think much of Wang at first. "No way, how can she compete in a show that produces idols?" the 26-year-old remembered thinking. But now Zhang is a fan. "For women who have just started their careers, we often lack confidence, especially in our looks," she said. "Wang Ju shows us that we shouldn't be restrained by popular beauty standards."
Feminist activist Xiao Meili agreed that Wang disrupts the prevailing aesthetic which demands that beautiful women must be pale, childish, and slender.
Wang's fandom has rapidly developed its own subculture. Her many admirers call themselves a variety of playful names such as Tao Yuanming — an ancient poet famous for loving chrysanthemum — in reference to Wang's first name, the Chinese word for the flower . They have also developed their own memes and slang: For example, they use juwairen, meaning "outsider," to refer to people who are not familiar with Wang.
Yan Chun, a gay 19-year-old student living in Changsha, the capital of central China's Hunan province, is part of a chat group of 500 Wang fans — the maximum number of members WeChat allows in any group. Yan told Sixth Tone that fans helped vote Wang up the show's ranking, from 36th place to 23rd place, within 16 hours.
Many gay fans feel that Wang encourages them to be unique and unafraid. "She just keeps being herself — she's too cool," said Liu, a 23-year-old designer living in Beijing. "Gays and girls in China probably all want to have a spiritual leader like her."
Editor: Qian Jinghua.
(Header image: Wang Ju poses for a photo. From Weibo user @一甲摄影工作室)