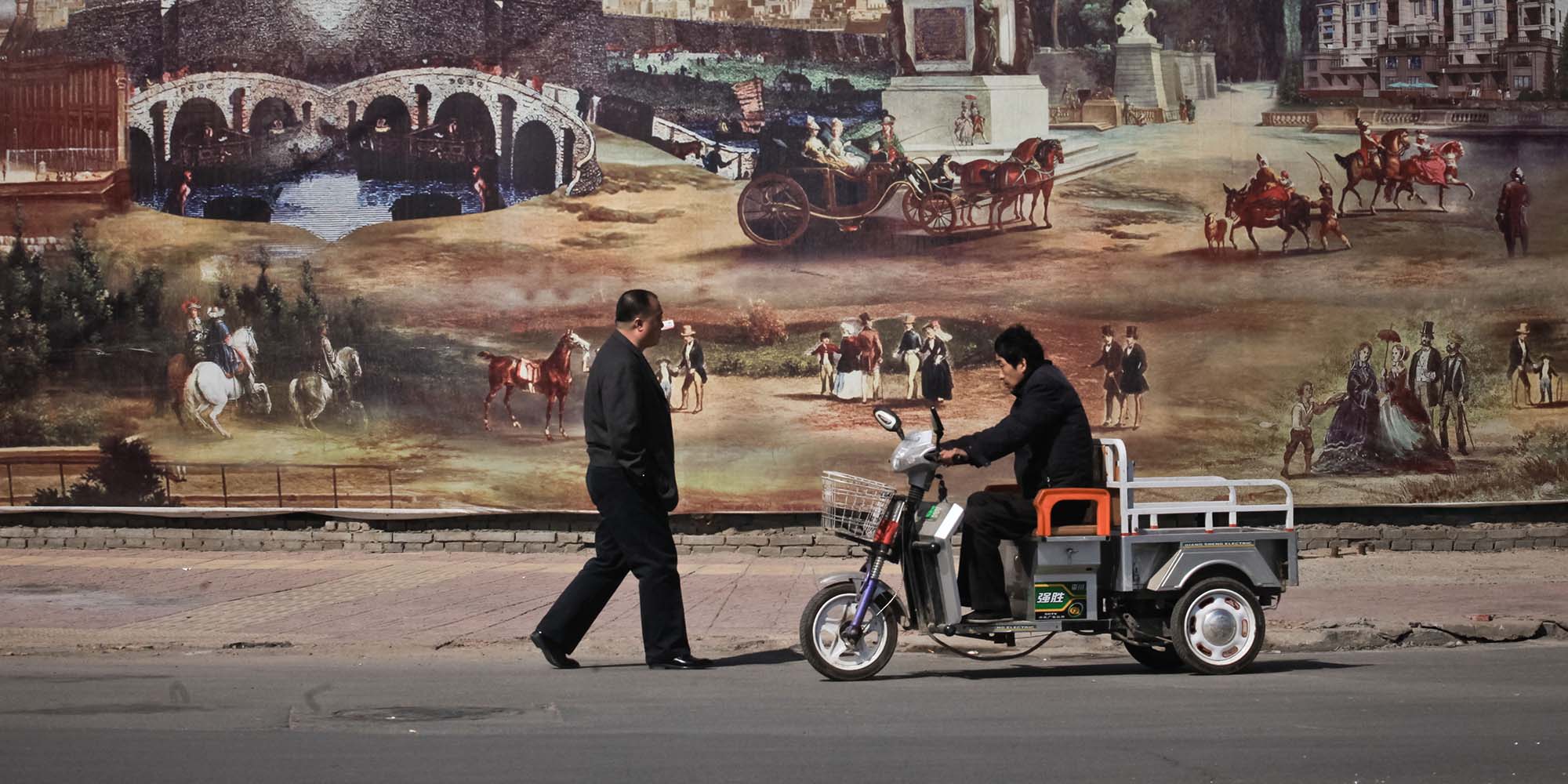 NEWS
Proper Nouns Must Be Proper Chinese, Say Authorities
Ministry mandates that housing developments with names like 'California Town' and 'Norwegian Wood' must find Mandarin monikers.
More than 75,000 place names around China have been changed because they were too exotic, strange, or hyperbolic, the Ministry of Education announced Monday.

Tian Lixin, head of the ministry's department for standardizing Chinese language usage, told The Paper, Sixth Tone's sister publication, that it is inappropriate to see names like "Venice" and "Rome" in Chinese cities.
On social platform Weibo, some users approved of the sweep. "There are so many beautiful words in [Chinese classics], why do you have to choose strange transliterated words?" But others disagreed: "Why does this bother you enough to police it?"
In recent years, it has become popular for real estate developers to give apartment complexes names that sound European, reference famous foreign landmarks, or allude to Western culture. For example, Sixth Tone found residential compounds called Norwegian Wood — the name of a Beatles song and a Haruki Murakami novel — in multiple Chinese cities.
Zhang Mengke, a Shanghai-based researcher in cultural geography and heritage studies, told Sixth Tone that such place names are a sign of the market-oriented times. "It's a kind of worship of foreign things, which shows the deep impact of Western culture on China's modernization," she said.
Municipal and provincial planning departments have long moved to stem the tide of Westernized names. Central China's Henan province issued a standard for place names in 2013, and many other regions followed suit — but wily developers often work around such rules.
Despite a 2005 regulation from the Beijing government, names like "California Town" and "Provence of the East" are still a common sight on buildings in the capital. Property developers often switch to a more marketable Western name after securing government approval for an estate proposed under a more pedestrian Chinese name.
"Developers feel that the approved names sound unsophisticated, so they use a promotional name that in the long run becomes the name people are familiar with," one employee at a property development company told The Beijing News.
It's not just foreign names that are being disputed, however. Last Thursday, the historic city of Xuancheng in eastern China's Anhui province announced a plan to rename four main roads to highlight its heritage: As the city is known for producing calligraphy materials, the roads would be redubbed "brush," "paper," "inkstick," and "inkstone." But some residents complained that the new names are impractical tongue-twisters, and that the change is a waste of money.
Editor: Qian Jinghua.
(Header image: Two men pass by an unfinished real estate project in Baoding, Hebei province, April 4, 2014. Zhou Pinglang for Sixth Tone)