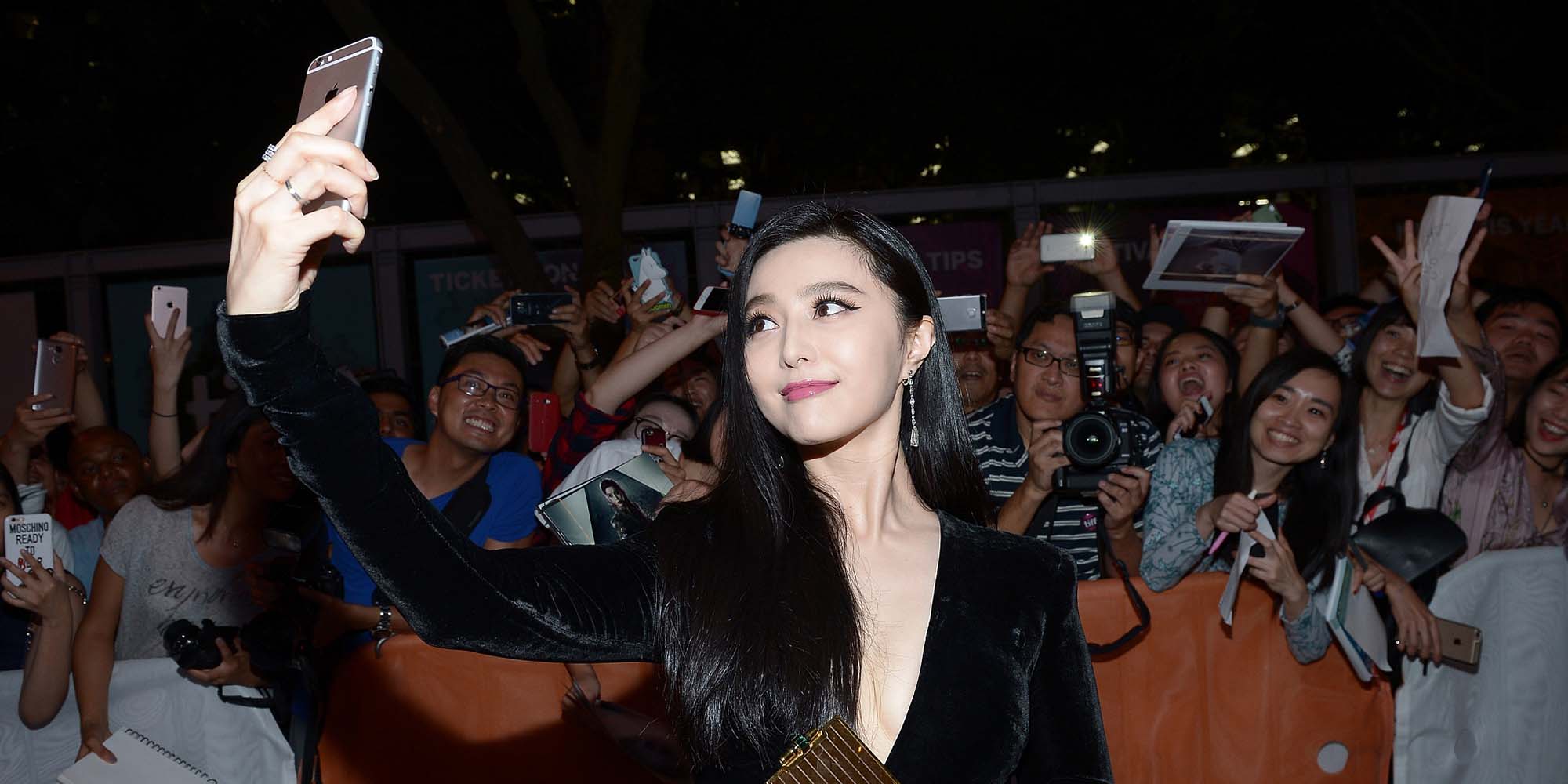 NEWS
Fan Bingbing's 'Leaked Contract' Breaks the Chinese Internet
Actress' studio says it may sue TV personality Cui Yongyuan for posting the private document.
The issue of dizzyingly high celebrity pay tends to rile up the Chinese public whenever it comes to light — so when outspoken TV presenter and producer Cui Yongyuan implied this week that A-list actress Fan Bingbing had been paid millions of dollars for just four days of acting work, a storm of mudslinging followed, with fans from both sides rushing to the defense of their idols.
"Don't bother acting, you really suck!" Cui posted Monday on microblog platform Weibo, along with screenshots of what appeared to be Fan's employment contract. The document, which is blurred-out in places, states that Fan would earn 10 million yuan ($1.6 million) and details several unconventional terms and conditions. Fan would have the right to amend the script and refuse hairstylists, for example, and her personal makeup artist would command a monthly fee of 80,000 yuan. In addition, the document states, Fan would have access to two luxury cars, her own voice artist, and a daily food allowance of 1,500 yuan.
The barbs continued on Tuesday, when Cui posted again to suggest that the 10 million-yuan contract was in fact the smaller of two contracts — the other being worth 50 million yuan. This post — which had amassed over 220,000 likes by Wednesday afternoon — questioned why two contracts were needed, complained about the many things the actor refused to do, and disclosed that the actor had worked for just four days. While the second post did not mention Fan by name, its wording suggested it was a follow-up to the earlier post.
Fan's studio responded on Wednesday, saying that Cui's posts had humiliated their client, violated business rules, and infringed on Fan's legal rights. The company added that it had contacted a Beijing law firm and reserved the right to take legal action.
Multitudes of fans have taken sides in the form of comments under the two posts. Under the rebuttal from Fan's studio, for example, a comment with 100,000 likes says: "So many fake users! If you support Cui Yongyuan, like this post." Another netizen pointed out that the studio's statement at no point denied that Fan had been paid as much as Cui claimed.
But many have defended Fan and criticized Cui, too, arguing that high salaries are an inseparable part of China's entertainment industry, and that celebrities' pay rates are set by the market. Still others lamented this reality, described many actors in China as overpaid and overvalued, and expressed admiration for Cui's boldness in speaking out.
"If scientific researchers had such high incomes, we could have developed our own microchips a long time ago," observed one net user under Cui's first post, referring to a recent ban that will prevent Chinese telecom giant ZTE from buying essential technical components from the U.S.
In China, celebrities can make small fortunes just for showing up at events. In June 2017, a commentary published in Party newspaper People's Daily criticized some of China's most famous actors for their excessive contracts and lack of talent. A few months later, in September, a coalition of industry groups issued guidelines that an actor's wages should be capped at 40 percent of the total budget of the production they're working on.
Ever since she played a minor character in the highly successful 1998 TV series "The Return of the Pearl Princess," Fan has managed to land increasingly prominent roles. The singer, model, actress, and producer has recorded multiple albums and starred in Hollywood blockbusters like "X-Men: Days of Future Past."
According to Forbes, Fan has been China's highest-paid celebrity for the past four years — and business acumen may even run in her family. Earlier this month, Fan's younger brother riled up netizens after allegedly making millions of yuan overnight by simply posting an image to Weibo that could only be opened with a payment of 60 yuan.
Clarification: This article has been updated to reflect that Cui's second post did not mention Fan by name.
Editor: David Paulk.
(Header image: Fan Bingbing attends the "I Am Not Madame Bovary" premiere during the 2016 Toronto International Film Festival at Princess of Wales Theatre in Toronto, Canada, Sept. 8, 2016. GP Images/WireImage/VCG)