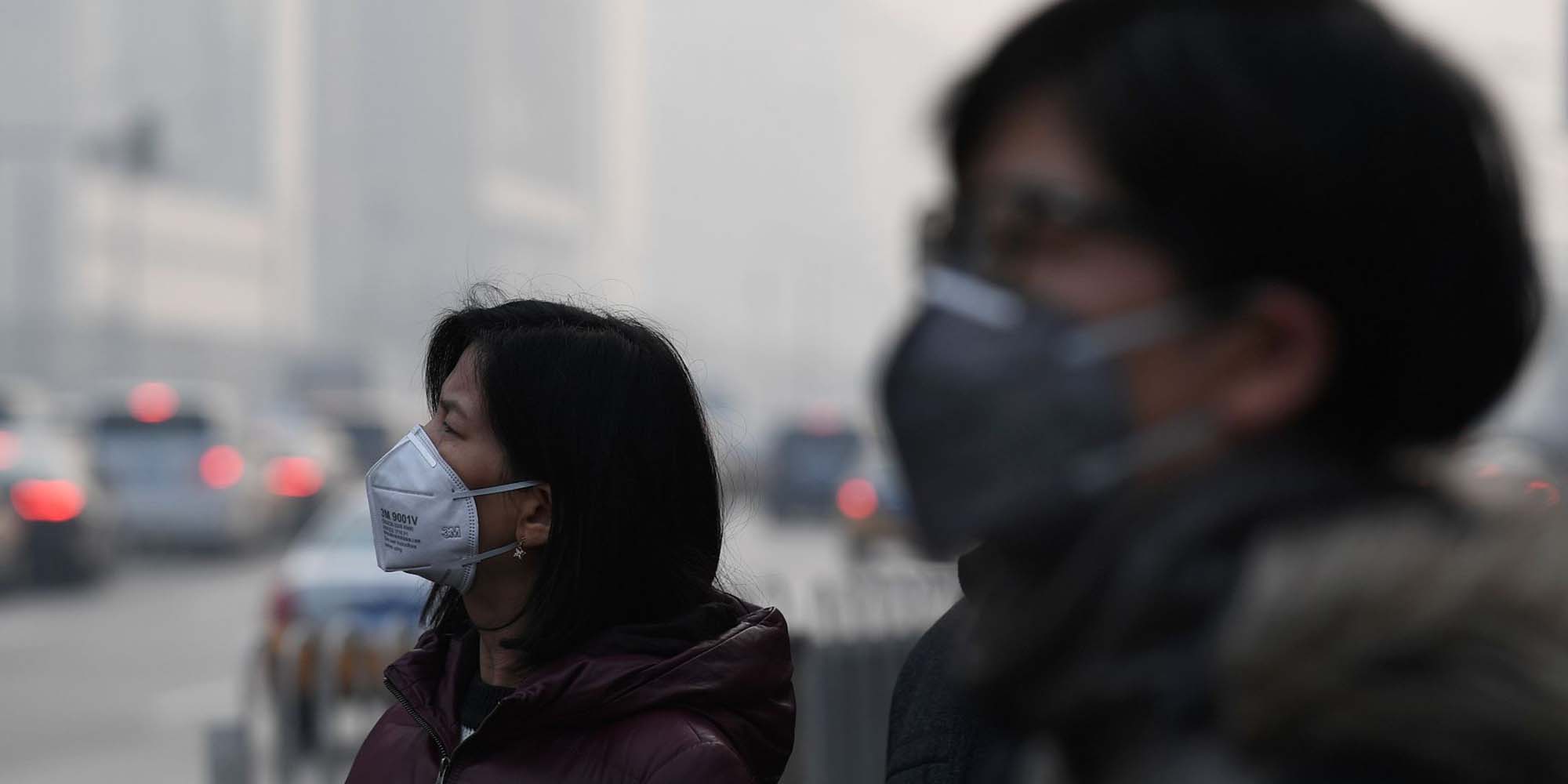 NEWS
WHO Rebuts False Air Pollution Stories in Chinese State Media
Several news outlets reported that home appliances giant Haier had been given a 'healthy brand' award the WHO says doesn't exist.
The World Health Organization (WHO) has refuted reports in Chinese media — including state news agency Xinhua — that contained "erroneous and misleading information" about air pollution.
"WHO is committed to the dissemination of accurate, scientifically-sound information that contributes to public health discussions and enables the public to make informed decisions about their health," the global health regulatory body's China office said in a press release Friday.

The statement follows reports that a WHO expert named Wang Hongcai had presented Chinese home appliances manufacturer Haier with a "Leading Global Healthy Brand Award" for its exemplary work in combating air pollution. Haier has also posted a version of its own article with those details on its website. The WHO said that it has never issued an award by that name, nor has it made any comments about Haier products. Furthermore, the organization said, no one from its China office had attended the seminar on May 17, which was co-sponsored by Haier.
Wang, the statement said, works at the Acupuncture and Moxibustion Hospital, a center that collaborates with the WHO but is not part of the organization. The hospital's website identifies Wang as an expert in the traditional Chinese medicine field of acupuncture and moxibustion. A Xinhua article published Monday identifies Wang as the "World Health Organization Traditional Medicine Co-operation Center's executive deputy director."
The WHO also refuted remarks made by Wang in an online news outlet that attributed 90 percent of indoor air pollution to air conditioning. Instead, it said, indoor pollution in China is largely caused by burning coal or biomass for cooking and heating, according to a global air pollution report the WHO released earlier this month. Such sources comprise up to 40 percent of ambient air pollution in China, the report stated.
Sixth Tone was unable to reach Wang by time of publication. An employee at the Acupuncture and Moxibustion Hospital said he would return to work Wednesday.
Contributions: Nicole Lim; editor: Qian Jinghua.
(Header image: Pedestrians wear face masks as they cross the street on a smoggy day in Beijing, Dec. 12, 2016. VCG)