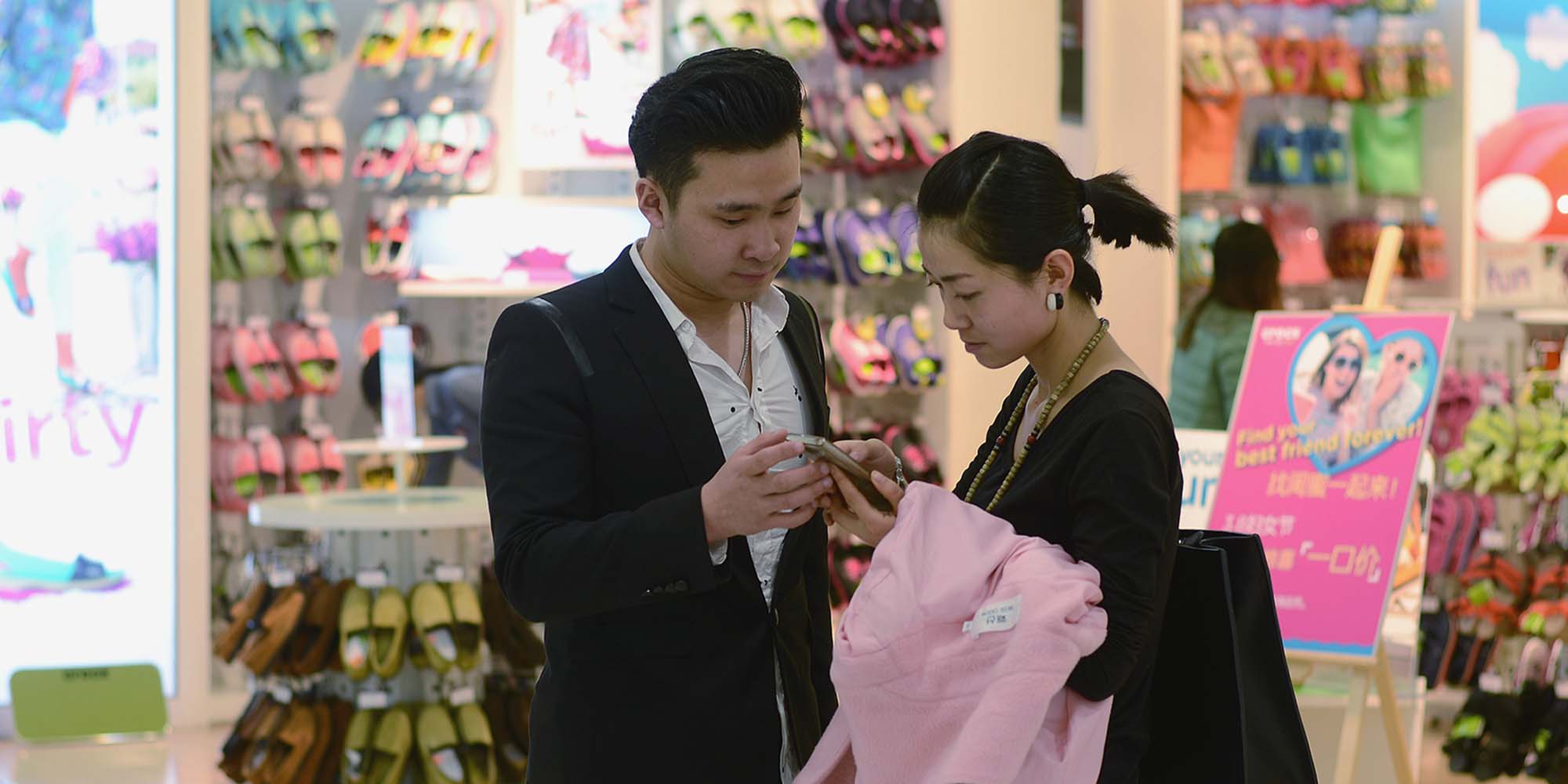 NEWS
Tencent Cuts Off Pickup Artist Company That Promoted Abuse
PUA coaches taught students to manipulate their partners and endorsed suicide as the ultimate show of affection.
Internet giant Tencent shut down social media accounts and chat groups belonging to a pickup artistry (PUA) organization on Thursday, following a media report that said it promoted abuse and suicide.
Relationship advice is big business in China, where both young men and women face pressure to find partners. But PUA courses have been criticized for advocating misogyny and emotional abuse.
When a reporter from The Beijing News posed as a client and signed up for a course titled "Five Steps to Trap and Manipulate Emotion," he found coaches instructing trainees how to "tame" girls — whom they referred to as "prey."
The organizer, Enjoy Ladies Legion, taught clients how to change the habits and personalities of their dates by attacking their dignity. "It's actually the same process as taming a dog," The Beijing News quoted one coach as saying. "Once she does anything against your will, you can accuse her of not loving you … you can even beat her, you know?" The course material also included inducing dates to attempt suicide as a means of showing their affection.
The company used QQ and WeChat, both Tencent-owned apps. Last year, the company closed so-called Blue Whale chat groups for encouraging suicide.
The coaches also told trainees how to get dates to buy them expensive presents and encouraged them to share nude photos of their dates in chat groups with the other trainees. "Some techniques introduced here violate the law, and some might even cross the baseline of law and morality," acknowledged one coach.
The exposé followed controversy surrounding dating coach Ayawawa, who teaches her female students to be subservient to men, and who had her Weibo microblog closed earlier this week after she said that so-called comfort women — sex slaves taken by Japanese soldiers during World War II — were lucky because at least they survived.
Following The Beijing News' report, many women shared their stories of falling victim to boyfriends who used PUA techniques as warnings to others.
One woman surnamed Tang, who did not give her full name because of privacy concerns, told Sixth Tone that when she was a student two years ago, she was approached by a senior from her faculty. She remembers him being a smooth talker, and eventually they started dating. But he would intentionally keep her at a distance. "I felt like I didn't have control in the relationship," she said. "I always felt that he asked me to do things, that he seduced me." Eventually, she found out that he followed several PUA accounts on social media and broke off contact with him. She said the experience still weighs on her.
"Those practicing PUA never care how much harm they bring to their dates," Kong Weiwei, an activist who exposes what she sees as malicious PUA organizations, told The Beijing News.
According to Kong, who has talked with over a hundred victims of PUA, many people suffer psychological trauma from their relationships. However, she said it's difficult to pursue legal action because emotional damage is hard to prove under Chinese law.
Zhang Xinnian, a Beijing-based lawyer, told The Beijing News that if a person persuades another to commit suicide with the intent to do harm, then that person can be held accountable by law.
A 20-year-old student surnamed Guo — who declined to give her given name for privacy reasons — joined Kong's campaign after her own experience last year with a boyfriend who had concealed the fact that he was a PUA coach. "The worst harm he did to me was that he made me doubt myself," she told Sixth Tone, adding that she underwent several plastic surgeries after the breakup.
"I want all girls to know that no matter how much their boyfriends claim to love them," Guo said, "as long as they are involved in PUA, the love won't last."
In China, the Beijing Suicide Research and Prevention Center can be reached for free at 800-810-1117 or 010-82951332. A fuller list of prevention services by country can be found here.
Editor: Kevin Schoenmakers.
(Header image: A man asks a woman for her WeChat contact information in Xi'an, Shaanxi province, March 7, 2015. VCG)