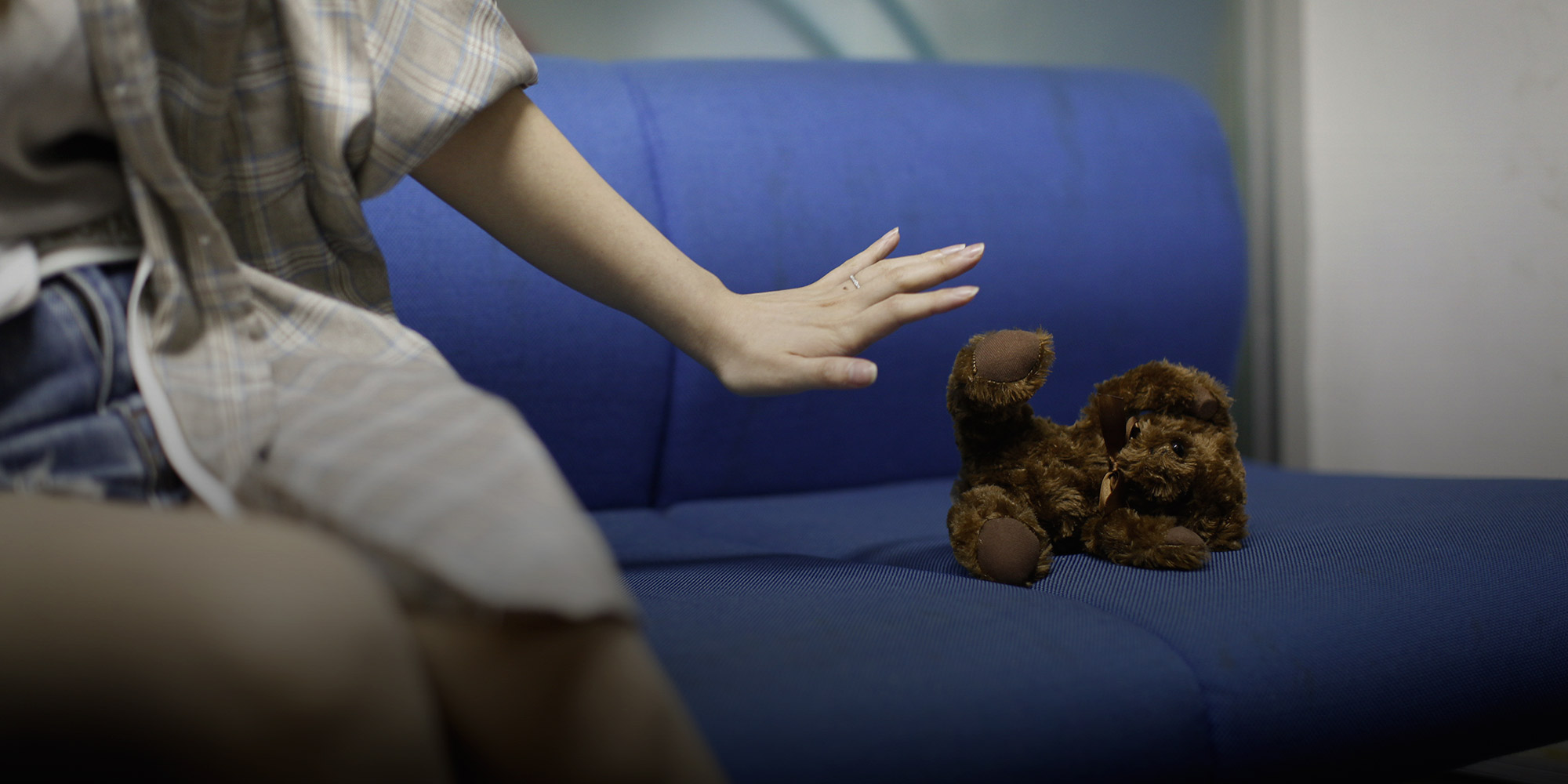 FEATURES
The Resolve and Regret of Chinese Women Who Reject Motherhood
'Double income, no kids' couples face pressure from parents and questions from everyone else.
BEIJING — Before marrying in 2014, Wu Qing made it clear to her husband that having a child was out of the question. "He said it was OK, but later I realized he wanted to change my mind after we got married," she tells Sixth Tone.
Wu, 33, is determined to stick to her decision, but her in-laws have pressured her husband for a grandchild and told Wu she should start a "normal family life." It's become an unresolvable conflict in their marriage, she says: "I'm waiting for the right moment. As soon as my mother-in-law tries to intimidate us into getting a divorce because I refuse to have a baby, I will divorce my husband right away."
As early as her teens, Wu decided against having children. Her own mother wasn't a good parent and wanted a son, not a daughter. Her attitude affected Wu. "I kept asking myself, 'Why did she give birth to me if she doesn't love me?'" she says. Wu doesn't think she'd be a good mother herself, and therefore doesn't think it would be right to become one.
And besides, Wu loves her current lifestyle — she has traveled the world, including both poles — and doesn't plan on changing it for anyone. "I think we should try to perfect and enjoy ourselves," she says. "I really can't see how a child could make me happier or complete my life."
Couples who choose not to have children are often referred to as DINKs — meaning "double income, no kids." In China, their unconventional lifestyle frequently garners disapproval, the same way unmarried women of a certain age are derided as "leftover."
The Chinese government, which relaxed its family planning policies in 2015 and has encouraged citizens to have more children, does not keep official statistics on how many Chinese couples choose to remain childless. But in its annual Family Development Report, the national health authority noted that the number of DINK families was "increasing rapidly" and that they were "emerging in large numbers" in 2014 and 2015, respectively.
Huang Shuyue, a certified marriage counselor based in the southern province of Guangdong, says that in the past, only couples with fertility problems were childless. But in recent years, she says, a growing number of millennials have chosen the DINK life for various reasons — from the desire to focus on their careers to wanting to avoid the cost and stress of raising a child.
"My clients in their 30s and 40s are enjoying their DINK lifestyles," Huang says. But she warns that when people get older, they often regret not having had children to depend on. The decision also invites social scrutiny. "Being DINK in China will inevitably mean facing pressure from your family and society, as the importance of having children is so deeply rooted in Chinese culture," says Huang. She advises her clients to have children, calling parenthood "an indispensable life experience" and arguing that it doesn't have to preclude work and other life goals.
But Wu, who is originally from eastern China's Anhui province and moved to Beijing for a job in the publishing industry in 2008, fears a child would be a stumbling block for her career. Few companies in China provide nursing facilities, and Wu says her breast-feeding colleagues have no other option but to use cramped bathroom stalls. Mothers in her company fear losing their jobs, she says, and some have voluntarily switched to less demanding positions so they have time to take care of their children. "They complain to me nonstop, and I just feel sorry for them," Wu says.
People who have children seem to lose themselves entirely, Wu laments. Every time she meets up with friends, all that the mothers in the group talk about is baby products and the color of their children's poo. Without any common interests, Wu says, her friendships are fraying.
In another corner of the city, 53-year-old Beijinger An Ke tells Sixth Tone that she felt the same as Wu when she was younger. Now, her friends praise her decision to remain child-free because she doesn't have to look after any grandchildren, but An regrets not becoming a mother. "Whenever I meet young women who are hesitant to have children, I persuade them to do so, as there's nothing in the world that is truly yours besides your own children," An says. "Being a good mother should not be secondary to having a successful career."
Unlike for the younger generation of DINKs, An's parents and in-laws didn't pressure her to have children. An and her husband each have five siblings, all of whom have kids. Their parents, who are now in their 80s, struggled to raise children during some of China's most turbulent times. "It didn't really matter to them whether we added another child to the family," says An.
An got married in the late 1980s, when people in China first began to consider that having children could be a choice. Back then, the DINK lifestyle was seen as an import from the modern Western world that An says she worshipped. However, as the years went by, she has gravitated back to more traditional Chinese views. "The independent and free spirit of Western culture that I admired comes at the price of distant relationships with your family," An says. "It's great when you're young, but when you grow older, you naturally desire to be surrounded by your children and grandchildren."
Working at a local tax bureau in Beijing, An maintains a fairly busy schedule. She's fond of taking trips abroad with her husband or on her own, and she spends her free time learning calligraphy and Chinese painting at a small studio in one of Beijing's historic hutong neighborhoods. She'll retire in two years and hopes that by the time she needs care, government nursing homes in the city will have improved. Currently, many elderly still rely on their children, as China's elderly care facilities lag behind its rapidly aging population.
Wu, the publisher, doesn't think a child should be her safety net in old age. Like many of their generation, she and her brother live far from their hometown. "Our parents have ended up living alone now, and I really don't think that would be a problem for me when I'm retired," she says. Wu likes the idea of "huddling to stay warm," a popular form of retirement these days where elderly people move in with their peers.
There's also her brother's family of four — he has a 6-year-old daughter and a son who just turned 1 — who live in the same neighborhood as Wu. She adores her niece. "I see myself in her," Wu says. After her brother was born, the little girl sensed that her parents had shifted their attention to the new baby. "I spend extra time with her and buy her many new clothes — I just want her to know that she's still loved by me," Wu says. "If there's any maternal love in me, I've given it to my brother's children, and I think they will give me a hand when I need it."
In the meantime, people won't stop hassling Wu about her decision to remain childless. Visiting her in-laws in rural Hebei province, close to Beijing, is particularly stressful. "In addition to his parents, all of the relatives and even neighbors ask us why we still haven't had a baby," she says, rolling her eyes. Most of the time she just pretends she doesn't understand their local accent.
Forty-year-old Xiao Ma faces the same pressure. She and her husband, 42, tied the knot in 2009 and agreed to not become parents, mostly because she didn't want the stress of making sure her child got the best of everything: clothes, food, education. When she told her parents two years later, they asked what the point of getting married was if the couple didn't want children. "They don't care about why we don't want to have a child — they just demand that we have one," Xiao says.
To convince the couple to give them a grandchild, Xiao's in-laws moved from their native Shanxi province, in northern China, to live with Xiao and her husband in Shanghai for around half a year. It was a time of constant nagging and unbearable pressure. Even though her husband has a younger brother who is married with two children, his parents still believe that every son is responsible for continuing the ancestral line. "The air felt like ice when they were here, and I sometimes avoided being at home," Xiao recalls.
Last year, Xiao almost changed her mind. After her mother broke her leg, Xiao had to lift her onto an X-ray table at the hospital. "In that moment, I asked myself, 'Would I feel hopeless and alone if such a thing happened to me, and I had no child to lift me?'" But then she realized it would only be a burden for the child. "This is the reason why Chinese insist on having children, but I don't think it's fair," she says.
Twenty-three-year-old Jodie Qu from central China's Hubei province is moving to Hong Kong in August to earn a master's degree. She's resolved to never have children. "Kids annoy me every time I see them at family get-togethers," she admits. "I can't imagine having a child of my own who will bother me every single day."
Qu wants to marry someone who shares her views. Her current boyfriend, who's also 23, is on the same page. But when she shared her thoughts with her parents, they didn't take her seriously. "They think I am too young and too naive," Qu says. "They believe I will naturally change my mind and want [a kid] when I see friends my own age start getting married and having children."
Despite her confidence in her decision, the expectations of older generations give her pause. "I don't need a child to be my spiritual support, but my parents and in-laws do," she says. "I think I might just give birth to a child for their sake."
Editor: Kevin Schoenmakers.
(Header image: Shi Yangkun/Sixth Tone)