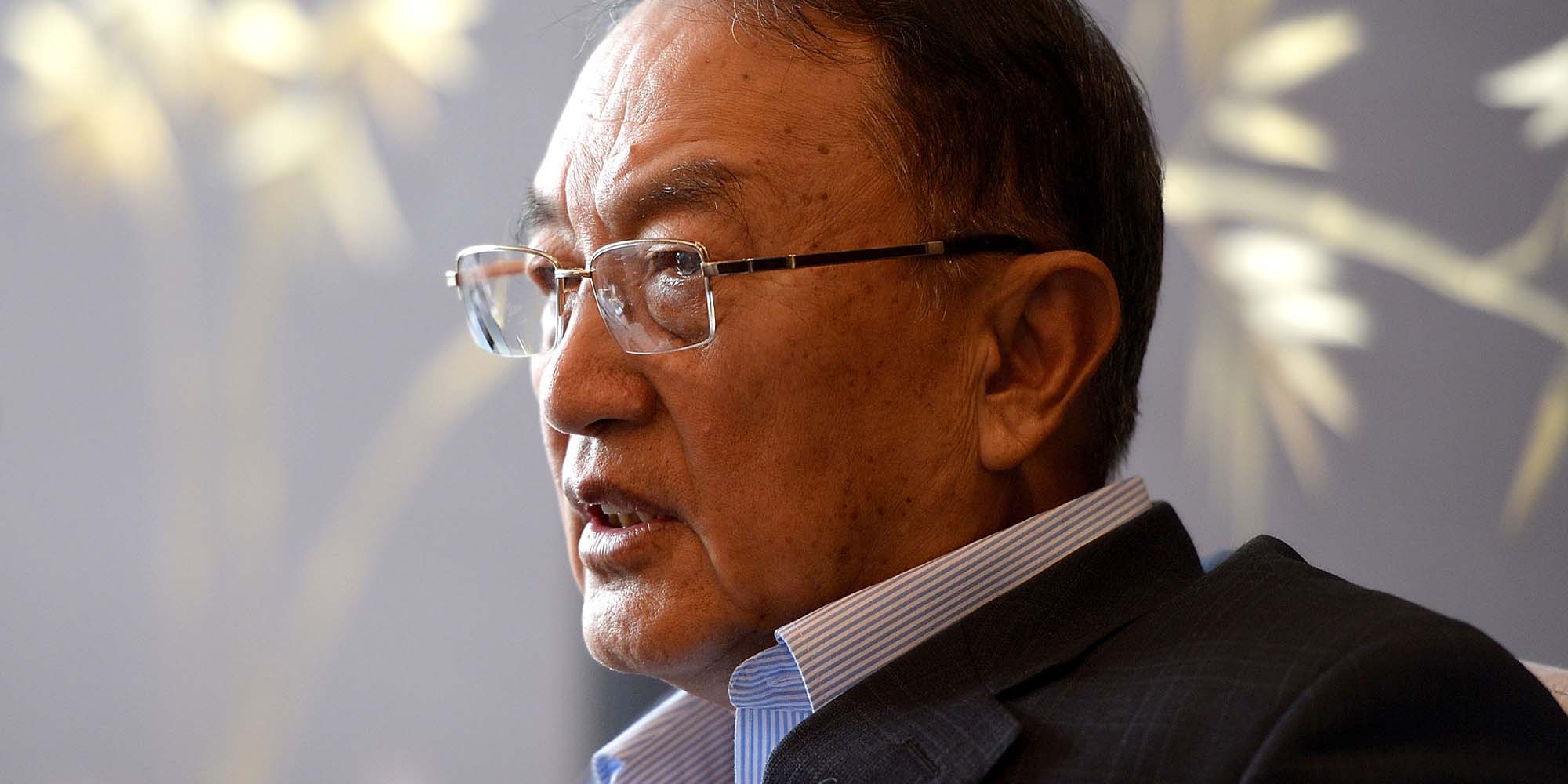 NEWS
China's Tech Luminaries Back Lenovo Amid Public Backlash
Netizens and domestic media have branded homegrown electronics giant 'unpatriotic' over 2016 incident.
Some of China's biggest names in technology are voicing their support for Lenovo amid mounting public backlash over a 2016 incident in which the electronics giant backed an international company over a domestic firm for 5G development.
Nearly 100 renowned Chinese companies and their founders — including Alibaba's Jack Ma and Baidu CEO Robin Li — have sided with Lenovo, acknowledging its contribution to the development of China's technology industry after the company was recently branded "unpatriotic," according to a statement Lenovo sent Sixth Tone on Friday.
"Competition is unavoidable in commerce, but if there is no bottom line and the competition becomes pinning political labels that incite public anger, it will be a sad thing for society," Ma wrote on social media, according to the press release.
In 2016, Lenovo had voted for the enhanced mobile broadband coding scheme proposed by American company Qualcomm over Chinese tech company Huawei at the 3rd Generation Partnership Project (3GPP) held in Portugal and the United States. The conference was aimed at setting the global 5G technology standard.
Though industry insiders were aware of Lenovo's decision, it went largely unnoticed until media outlets started reposting it this week. Most stories slammed Lenovo as selling out "the country's core interest" by choosing Qualcomm, while netizens riding high on nationalist sentiments have also lambasted the company for its unpatriotic stand.
The current backlash comes amid the U.S. banning American companies from selling components and chips to Shenzhen-based telecom firm ZTE, potentially thwarting its ambition to become a key player in the development of 5G technology. An upgrade to the current 4G network used by most smartphones, the fifth-generation mobile network, or 5G, is said to have improved cellular connectivity and will introduce "lightning speed" internet — expected to be a boon to augmented and virtual reality.
The Chinese government is already betting big on 5G, which promises speeds 10 to 100 times faster than 4G. The country's three biggest telecom service providers — China Mobile, China Unicom, and China Telecom, all state-owned — have ambitious plans to roll out 5G service nationwide in 2020, in accordance with the country's 13th Five-Year Plan.
The escalating criticism over Lenovo's vote in 2016 has now forced the company's founding chairman to step in. Though he retired in 2011, Liu Chuanzhi penned a letter to the firm's employees Wednesday, appealing for unity in the face of a "war" against the company's honor. He clarified that there were three rounds of voting at the 3GPP meeting based on the companies' technical capabilities and domestic industry development: While Lenovo had voted for Qualcomm's proposal in the first round, Liu explained, it had favored Huawei's proposal in the second round.
"Both of us agreed that Chinese companies should be united and not torn apart by outsiders," Liu wrote about a conversation he had with Huawei CEO Ren Zhengfei after the conference. His letter soon went viral, gaining support from heads of other influential Chinese tech companies, including Ma and Li.
Zhan Jiang, a professor at the School of International Journalism and Communication at Beijing Foreign Studies University, told Sixth Tone that the voices of these industry leaders pierce the overwhelmingly nationalist public opinion, triggered of late by a host of issues including China' s trade relationship with other countries. "Whenever there is friction, nationalism becomes the main melody that overtakes everything else," he said.
The U.S.'s punitive ban on ZTE has prompted many people to question China's ability to manufacture the required technology. There are also stronger voices calling for further development of national brands. As a drive to push more competitive homegrown companies, China's cabinet last year announced an annual "China Brand Day" on May 10.
However, at a time when the country is moving toward globalization and marking the 40th anniversary of its reform and opening-up period, Zhan warns of the risks associated with extreme nationalism, both online and offline. "I am concerned that nationalism is becoming so overwhelming that there will be a spiral of silence," Zhan said. "It's not good for people to pin the label of traitor on whomever they like."
Editor: Bibek Bhandari.
(Header image: Liu Chuanzhi, Lenovo's founding chairman, gives an interview in Chengdu, Sichuan province, Jan. 22, 2014. VCG)