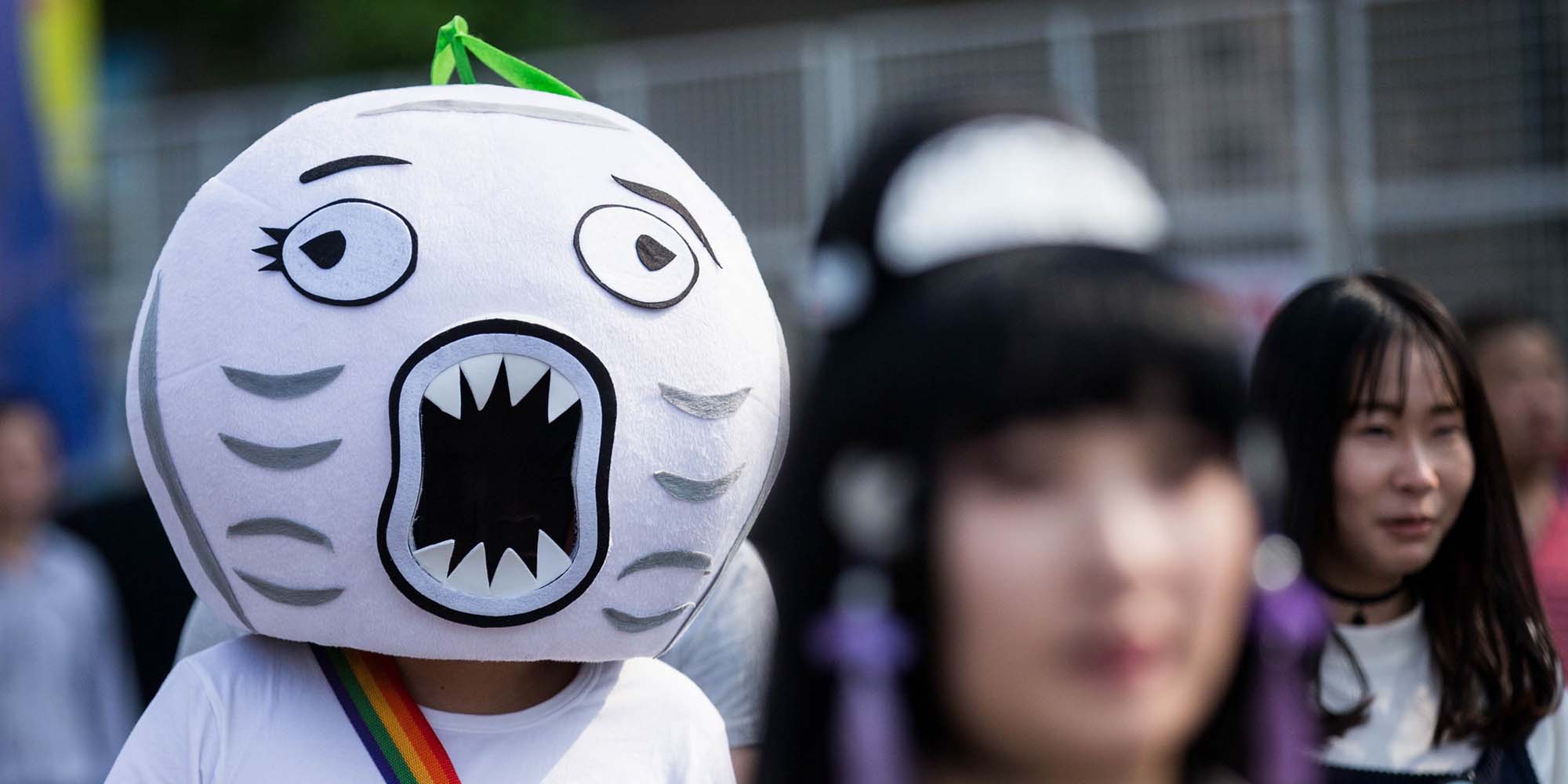 NEWS
Popular 'Rage Comics' Brand Gagged for Making Fun of Martyrs
Baozou Manhua in trouble over jokes about civil war heroes — just a week after its spinoff film closed a huge Netflix deal.
China's leading "rage comics" brand, Baozou Manhua, has been silenced on multiple online platforms after one of its videos was accused of slandering revolutionary heroes and martyrs.
On Thursday, the Beijing government urged websites to clear out content that defames heroes and martyrs or distorts and diminishes their deeds. The Heroes and Martyrs Protection Law, which came into effect on May 1, makes such conduct punishable.
The accusation relates to a 58-second Baozou Manhua video clip that was posted to content aggregator Jinri Toutiao earlier this month. First released in 2014, it joked about two Chinese civil war figures: Ye Ting, an army general, and Dong Cunrui, a People's Liberation Army soldier who destroyed an enemy bunker in a suicide bombing.
In the clip, host Wang Nima dons a rage face mask and narrates: "Dong Cunrui stared at the enemy's bunker, his eyes bursting with rays of hate. He said resolutely, 'Commander, let me blow up the bunker. I am an eight-point youth, and this is my eight-point bunker.'" The script was a pun on a KFC sandwich available for a limited time in 2014.
Another part of the clip tampered with a line from Ye's poem, changing "Climb out! Give you freedom!" to "Climb out! Painless induced abortion!" to mock rampant advertising for abortions.
The brief clip from four years ago has triggered an almost complete disappearance of Baozou Manhua content from the Chinese internet: In addition to Jinri Toutiao, microblog platform Weibo, Q&A site Zhihu, and video-streaming sites Youku and iQIYI have all announced that the brand's accounts have been shut down. Baozou Manhua's official websites are down, too.
Yet a week ago, Netflix made a $30 million deal for the international distribution rights to Chinese production "Next Gen," an animated film based on a series of online comics from Baozou Manhua. The film is expected to be released this summer, and Wang is credited as one of the scriptwriters.
"Rage comics" entered China around 2008 and became hugely popular in 2011, when Baozou Manhua's website was founded, providing tools for amateurs to produce their own works in the style. Since 2013, Baozou Manhua has released five seasons of its online talk show in which its host comments on trending topics with trademark snark. The channel had more than 5 million subscribers on Youku and still has 240,000 on YouTube.
But Baozou Manhua is not the only target of China's ramped-up history wars. Several people have been detained this year for making disrespectful remarks about the Nanjing Massacre, and Weibo announced that it had shut down 16 accounts — including Baozou Manhua — for joking about civil war and Korean War martyrs.
Baozuo Manhua CEO Ren Jian issued a public apology on Thursday. "The company will start internal rectification from today," the statement said. "We'll stop posting new content and organize for all of our staff to learn relevant laws and regulations."
Editor: Qian Jinghua.
(Header image: A man wears a mask featuring a Baozou Manhua character at the 12th China International Cartoon and Animation Festival in Hangzhou, Zhejiang province, May 1, 2016. VCG)