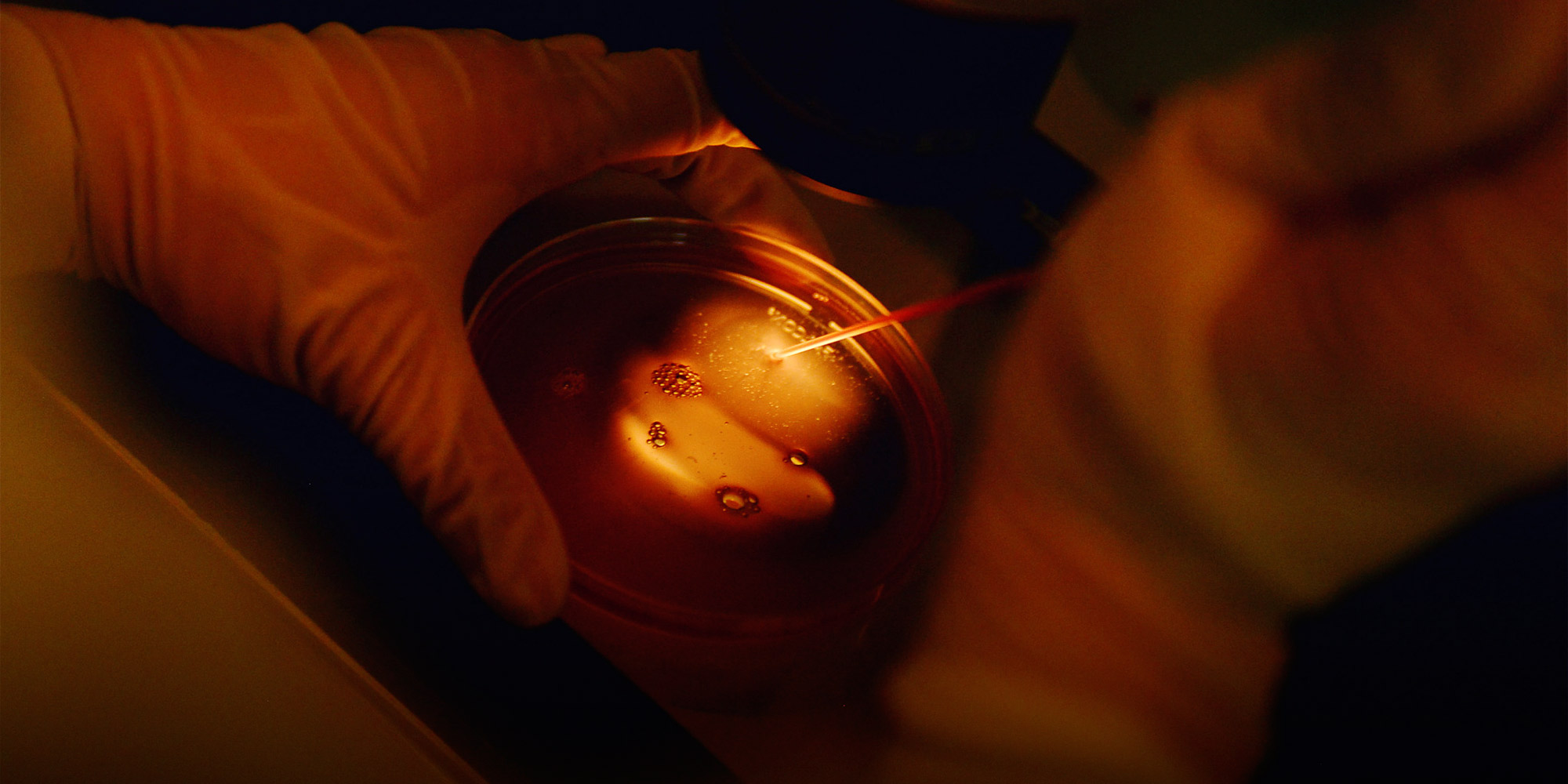 FEATURES
The Single Women Fighting to Freeze Their Eggs in China
After politician reneges on promise, activist carries on campaigning for unmarried women's reproductive rights.
One February afternoon during the lunar new year holiday, Zhan Yingying received a phone call that made her heart skip a beat. For years, she had been campaigning for the government to allow single women to freeze their eggs and access other assisted reproductive technologies (ART). She had sent dozens of letters to lawmakers from Jilin, a province in the country's northeast and the only place in China where regulations don't explicitly limit ART to married women.
And now, the caller ID showed Jilin. It was a National People's Congress representative, and he told Zhan that he was willing to submit a proposal during the upcoming Two Sessions annual political meeting to give single women the right to freeze their eggs. For Zhan — who uses a pseudonym to protect her privacy — it was the first time she had received an official response in her three years of activism.
But she never heard from the representative again. The weekslong meeting of the National People's Congress ended on March 20, and Zhan still has no idea whether the proposal was ever put forward.
In 2013, Chinese actress Xu Jinglei, then 39 years old and unmarried, posted on her Weibo microblog about her trip to the U.S. to freeze her eggs. She described the procedure as "the world's only medicine for regret." At the time, Xu said, she didn't want to have a child. But the procedure would allow her to have children in the future if she changed her mind, even as her fertility declined with age — as in vitro fertilization can be done at a later date using frozen eggs.
Xu's post led to widespread discussion on whether single women should be allowed to freeze their eggs in China. Government regulations restrict the use of ART to married couples who are entitled to have a child under family planning policies and are medically infertile. However, unmarried women and married women who simply want to delay having children cannot freeze their eggs; after Xu went public with her story, some followed her example and traveled abroad for the procedure.
The debate ignited by the actress's decision resonated with Zhan, who sees herself as an independent woman and the master of her own fate. "For me, marriage is not a must," Zhan says. "I don't want to get married, and I don't want to have a child now — but I don't want to lose the opportunity to have children."
Now 29, Zhan just passed China's judicial exam and currently interns at a law firm. Freezing her eggs could allow her to focus on her budding career and leave motherhood for the future. But the more she read on the subject, the more discouraged she felt. There are 451 health care institutions in China licensed to provide ART services that carry out some 700,000 procedures a year, but even for eligible women, demand outpaces supply. Unmarried women have no chance of gaining access: A friend of Zhan's, a Jilin native who is also single, tried to have the procedure done in her home province but was rejected by every hospital she contacted. Zhan herself was refused the procedure by a hospital in Guangzhou, the city in southern China where she works. "When I learned that single women are banned from using assisted reproductive technology, I was very disappointed. I felt it was unfair," Zhan says.
In 2016, a group of advocates for single women and lesbian couples, including Zhan, published a paper titled "'Single' Women's Reproductive Rights — A Research Report on Policy and Lived Experience." In the report, they cited statistics from Chinese online dating site Zhenai showing that more than 59 percent of single women in major cities had a strong desire to have children. But whereas these women aren't permitted to freeze their eggs, single men are allowed to freeze their sperm. "It's discrimination," Zhan says.
During the Two Sessions meetings in 2017, delegates proposed giving single women access to ART after an activist petitioned all female members of the National People's Congress. The National Health and Family Planning Commission at the time responded by saying there were "medical, societal, ethical, and legal reasons" to continue the ban. It did not elaborate but mentioned that "regional authorities have had trouble overseeing assisted reproductive technologies" — likely a reference to illegal trading in eggs, sperm, and surrogacy services. Allowing single women to freeze their eggs could create more supply on the black market, but activists have argued that surrogacy, too, should be legalized.
Zhan and other advocates have pointed out that the ban doesn't make sense considering the Chinese government's apparent desire for its citizens to have more children — a call that seems to have largely gone unanswered. Despite the implementation of the two-child policy in 2016, total births declined by 630,000 from 2016 to 2017. At the same time, infertility in China has risen from 3 percent in 1992 to 12.5 percent in 2012, in part due to women delaying pregnancy. If single women — or couples without infertility problems — could freeze their eggs, their chances of getting pregnant at a later age would rise.
On Sunday, Zhan continued her advocacy, sending 32 letters to family planning officials at the national and provincial levels.
Liu Changqiu, a legal researcher at the Shanghai Academy of Social Sciences who has followed the debate around reproductive rights since 2010, doesn't believe the government will change its stance any time soon. According to Liu, the egg-freezing regulations prevent single women from making rash decisions and allow time for the technology to develop, as the long-term medical impacts of the procedure aren't yet clear. "These methods might be subjective, but in principle, they are good," he says. "Freezing eggs is a form of medical treatment, not medical welfare."
For now, single women in China looking to freeze their eggs have little choice but to go abroad. At Yizhi Medical Health Service in Shanghai, an egg-freezing trip to the U.S. costs $19,900, with storage fees of $600 per year. Closer to home, a trip to Thailand for the procedure costs $10,000. "In Shanghai, it is very common for women older than 30 to not have a partner," explains the founder of the service, a woman surnamed Gao. Gao — who didn't want her full name published in a story about a political issue — says she helped colleagues and friends freeze their eggs abroad before deciding to turn it into a business.
But for Zhan, who just started her career, going abroad is too costly. Moreover, she thinks Chinese hospitals are perfectly capable of offering the same quality treatment, if only they would allow access to single women. "Before I'm 35," Zhan says, "I hope I can legally freeze my eggs in China."
Editor: Kevin Schoenmakers.
(Header image: A technician extracts eggs from a petri dish at a lab in Guiyang, Guizhou province, July 13, 2016. Liu Tingting/VCG)