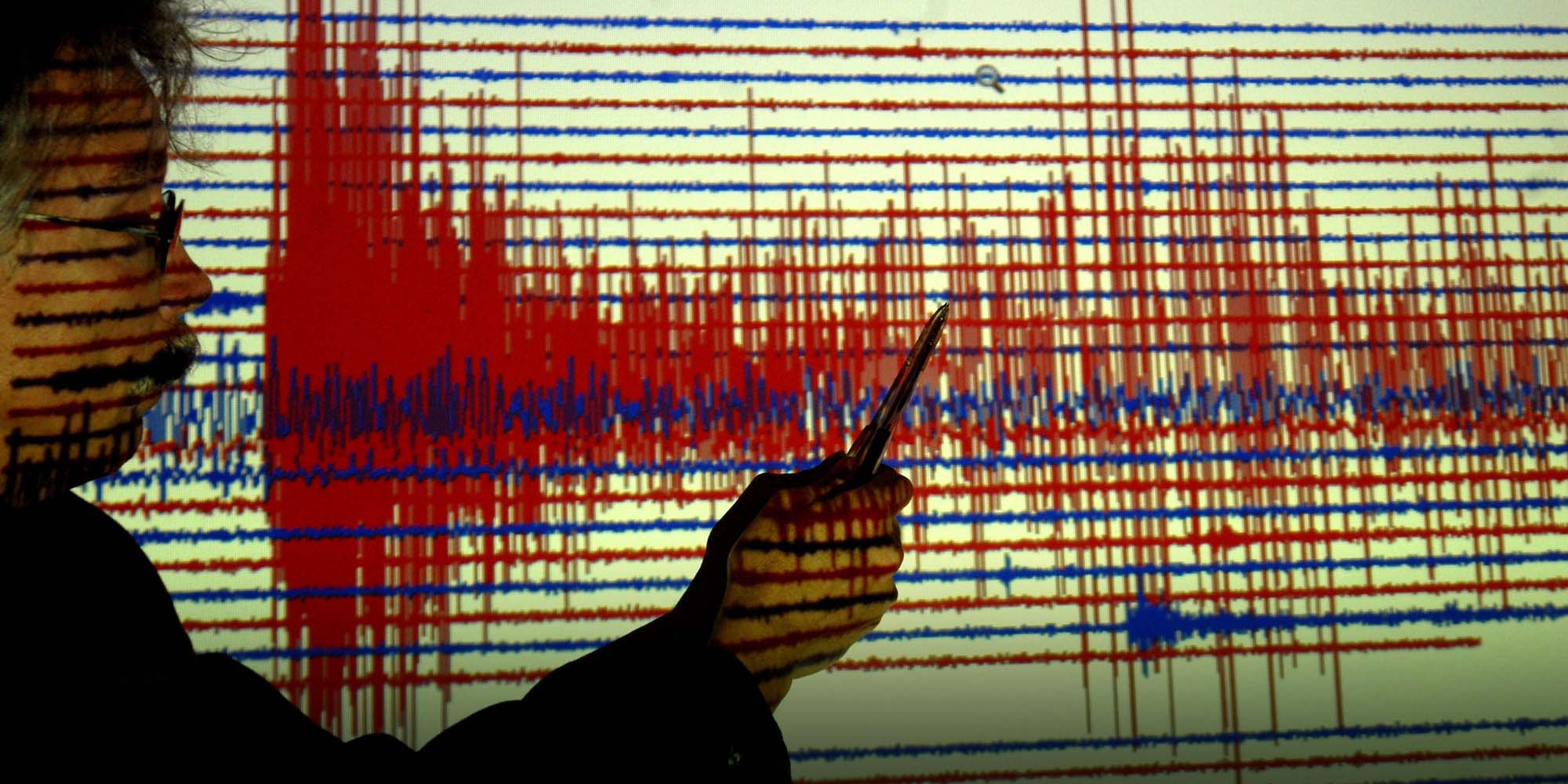 NEWS
China Hopes 'Cloud Map Network' Will Better Predict Earthquakes
Before disaster strikes again, state-funded institute plans to build 2,000 monitoring stations as an augmented early-warning system.
Ten years after a deadly earthquake ravaged southwestern China, the country has started building a monitoring network that could help scientists better understand — and better predict — the potentially devastating natural disasters.
The Institute of Care-Life, a state-funded earthquake research center in Chengdu, the capital of Sichuan province, has installed a seismic activity monitoring station in Wenchuan County — the epicenter of the May 2008 quake that left more than 80,000 people dead or missing. It's the first of 2,000 such stations to be built in Sichuan and neighboring Yunnan as part of an "underground cloud map network" by 2020, the institute announced in a press release Tuesday.The stations will collect geological information from beneath the Earth's surface and transmit it in real time to a central command center. The centralized system will then use mathematical models to determine the magnitude of an impending quake before it occurs.
"The way the underground cloud mapping system works is similar to meteorological prediction technology," Wang Tun, the institute's founder, told Sixth Tone. "It can predict the scale of an earthquake likely to occur within a couple of days — though it may only be 70 to 80 percent accurate." Like weather forecasting, he added, predicting earthquakes is not an exact science.
The stations will be installed aboveground but will monitor geological activity happening under the Earth's crust without the need for subterranean tunneling, Wang said, adding that the sensors will be able to detect seismic irregularities up to 20 kilometers underground. This information, Wang said, will be shared with central authorities once the project's trial phase has concluded after around two years.
With technological advances and more research, scientists around the world now know more about earthquakes than ever before — yet many experts believe that, unlike other natural disasters, it's futile to try to predict them. Scientists have turned to special satellites to detect electromagnetic anomalies, but with limited success. Nonetheless, China earlier this year launched its own satellite to detect the smaller tremors that often precede large earthquakes.
Zhai Guofang, a professor and disaster prevention expert at Nanjing University in Jiangsu province, told Sixth Tone that data collected from the underground cloud map network could potentially help minimize damage and casualties, but questioned whether the relatively brief trial window of two years would be enough time to achieve the desired results.
Wang of the Institute of Care-Life, meanwhile, pointed out that the network — which was the product of seven years of research — will significantly strengthen the government's current early warning system. "It will provide information to make predicting earthquakes and informing people timelier," he said.
After the magnitude-7.9 Wenchuan earthquake a decade ago, the China Earthquake Administration developed an early warning system that would warn residents and local governments to take appropriate safety measures.
When a magnitude-7.0 quake struck Sichuan's Jiuzhaigou County last year, local authorities sent automated text messages to warn residents over a minute before the main shock. Similar warnings were also sent to residents of nearby Chengdu and Wenchuan. In total, China plans to have 15,000 early warning monitoring stations across the country by 2020, covering a wider area and serving a greater population to minimize disaster-related risks.
Editor: David Paulk.
(Header image: A seismologist explains a seismograph's readings during the Great Wenchuan Earthquake at the German Research Center for Geosciences in Potsdam, Germany, May 13, 2008. IC)