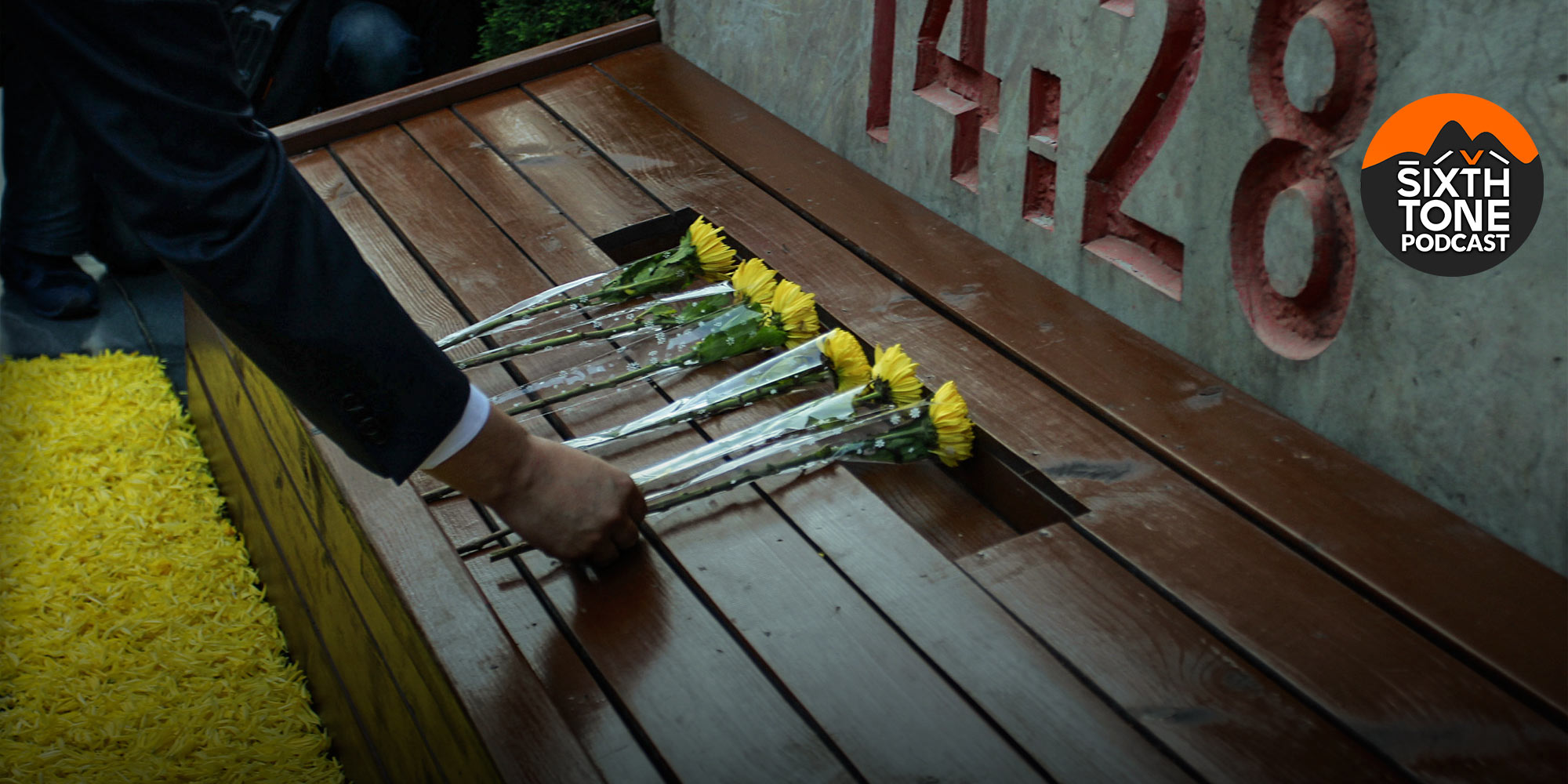 NEWS
Podcast: The Wenchuan Earthquake
Sixth Tone's reporters discuss the decade since the deadly disaster.
In this episode of Sixth Tone's podcast, reporters Wang Lianzhang and Lin Qiqing look back on one of modern China's most devastating disasters, the 2008 Wenchuan Earthquake that struck southwestern China's Sichuan province.
It was an event of such magnitude that everyone in China still remembers where they were when they first heard the news that brought the country together in response. Beyond the immense loss of human life — more than 80,000 people are dead or missing — the earthquake's lingering impact is undeniable. Because the quake struck during a school day, nearly an entire generation of children is gone. Thousands of survivors live with disabilities, having lost limbs after they spent hours stuck under collapsed buildings. Another side of the disaster's legacy is that it brought NGOs to the forefront of China's civil society, some of whom focus on spreading awareness about how to respond when the next earthquake hits.
Listen to our podcast to hear the stories behind our upcoming series, 10 Years After Wenchuan.
You can follow Sixth Tone's podcast on SoundCloud, iTunes, and Ximalaya, or via our RSS feed.
Hosts: Qian Jinghua and Kevin Schoenmakers; guests: Wang Lianzhang and Lin Qiqing; producer: Zhang Ru.

(Header image: A man presents flowers to victims of the 2008 Wenchuan earthquake in Beichuan County, Sichuan province, May 12, 2013. Zhou Qiang/VCG)